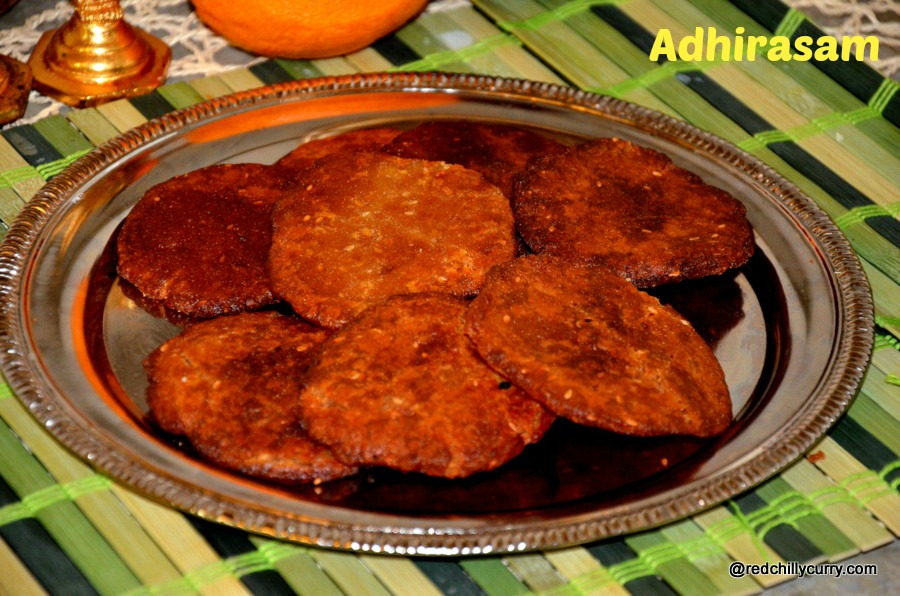 Adhirasam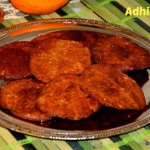 Adhirasam or Ariselu is a very tasty and traditional sweet made during diwali. I love how tasty and how tempting they look.  My hubby loves it,he cant resist them at all. So I have been thinking of mastering it for a very long time and I referred few books and few blogs and nailed it perfect. The only change you should concentrate is grinding the flour not too powdery. I love the perfect results I got. RAKS KITCHEN made it easy for me for referral. So lets do this sweet in a easy breezy way.
Prep Time : 25 minutes
Cook Time : 10 minutes
Yield :

10
Instructions
1. First wash the raw rice 2 times and then drain the water out, now spread the rice on a dry cotton cloth and let it stay in sun for 1 hour. Let it have little moisture then only we will get the adhirasam texture right.(Sorry I think I forgot to click the raw rice and soaking process pic)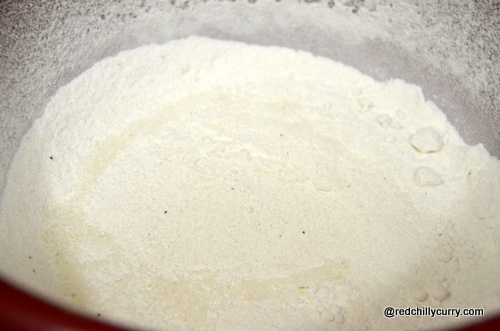 2. Now after an hr blend them well in a mixie/blender. Once done sieve it well with a jalladai so no hard rice is left. Then keep it separate in a dry bowl.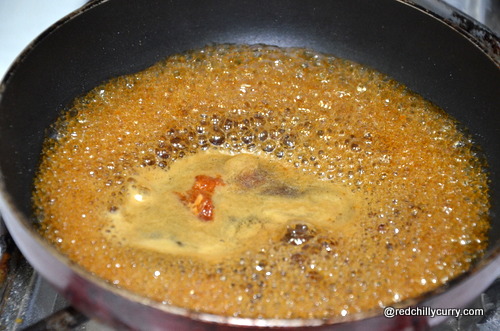 3. Now start preparing for the jaggery mix. Add 1-1/2 cup of water  or even little less water in a pan let it boil. To this add the powdered jaggery and let it boil for few mins. To this add dry ingredients like white sesame seeds,elachi powder,dry ginger powder/sukku. Mix it well. After 3-4 mins try taking the jaggery syrup and put in water, it will stay firm like ball instead of dissolving  in water,that means the consistency is perfect.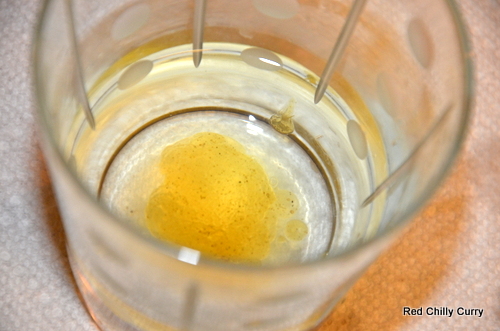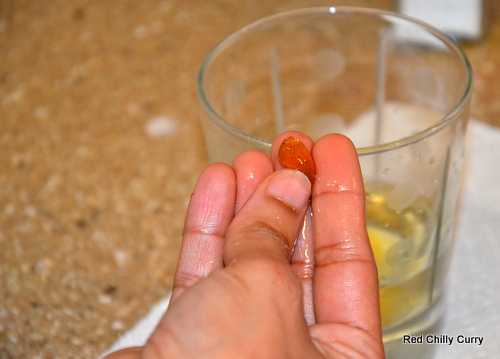 4. Now add the jaggery to the rice powder and mix it well. Let it be little loose instead of being firm. That way adhirasam will come out soft instead of becoming hard. Let it cool. Then store them tight in a container and leave it at room temperature for 2 days.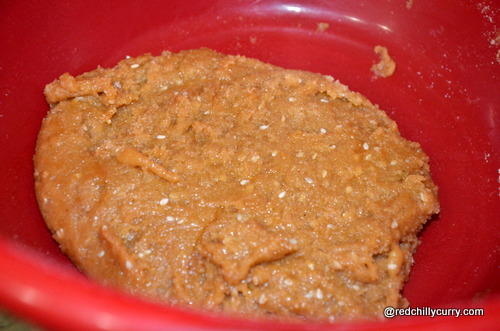 5. Resting is very important .2 -3 days is perfect and each day when you open the dough it will look little tight and soft and that's good. Let the dough not be too dry or stiff.
6. Now in a pan add oil till the adirasam can dip, and watch that the oil is not super hot,then it will burn the adhirasam. So see to that oil is perfect for frying.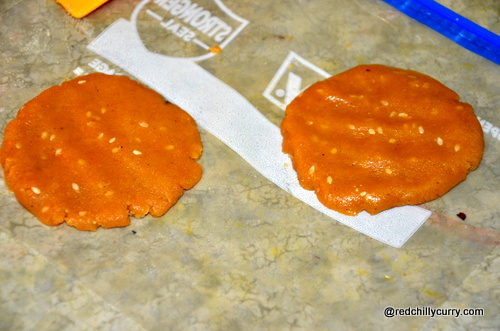 7. Now while the oil is getting hot,take plastic sheet as shown in pic and grease some ghee on it. Now take small amount of dough and roll it well,then flatten it little bit,not too thin then we will end up getting a hard and crispy adhirasam.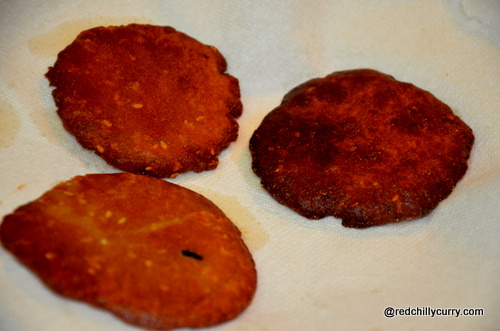 8. So flatten it in such a way that,the base is little thick as shown in pic. Now drop the flattened dough carefully in oil and reduce the flame little bit. when one side turns mild brown turn to other side. Keep doing this on both side and before taking it out,press it against another oil ladle to squeeze the oil out.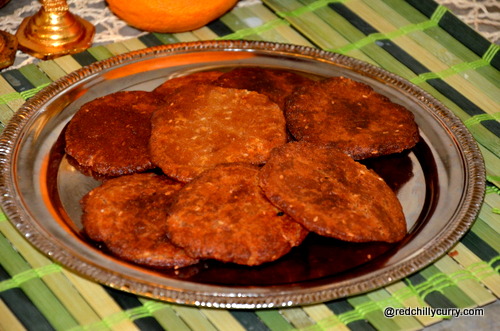 9. Repeat the process. Hot and tasty adhirasam is ready to eat. Enjoy this on any special occasion. Not too difficult to make right???let me know how it came out for you after trying this.
Print