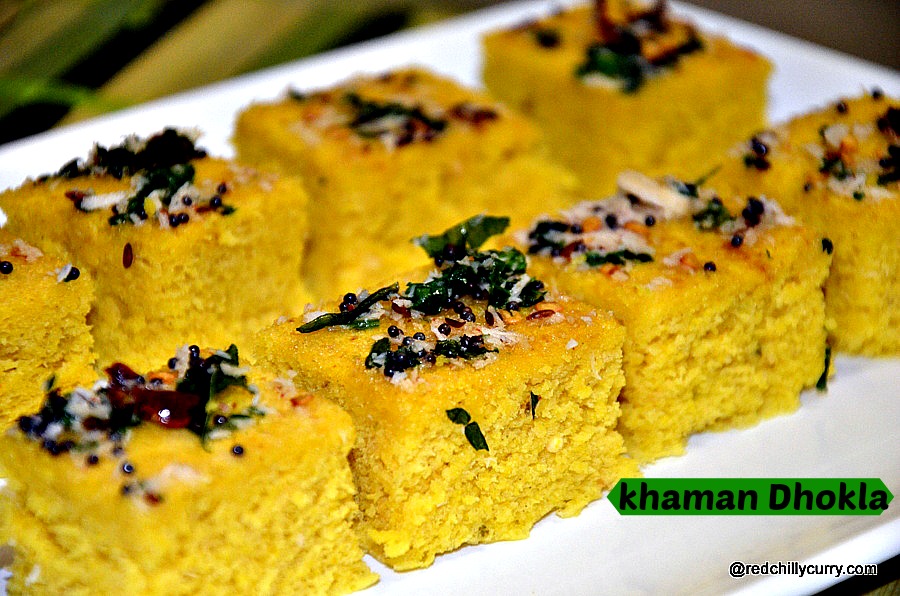 Khaman Dhokla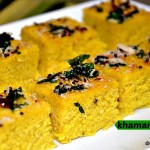 Khaman Dhokla is very simple and tasty Gujarati snack. I love making this during my evening snack, goes perfect with tea. Don't forget it to serve it with green chutney. Taste best with chutney. Love the tangy,mild spice and soft fluffy nature of dhokla. It just melts in your mouth. Its easy to store and has no big procedure. All you need are the following simple ingredients and you will be done in no time. Guest and family will be impressed with this simple yet yummy fluffy dhokla. Let see how to make this.
Prep Time : 10 minutes
Cook Time : 30 minutes
Yield :

15 piece
Instructions
Quick way to make Khaman Dhokla....
1. Heat 1 cup of water,let it be warm not too hot or boiling temperature.Just lukewarm. Then in a bowl add besan flour,sugar,salt, yogurt/curd, ginger&green chilly paste,oil and turmeric powder. Mix it well.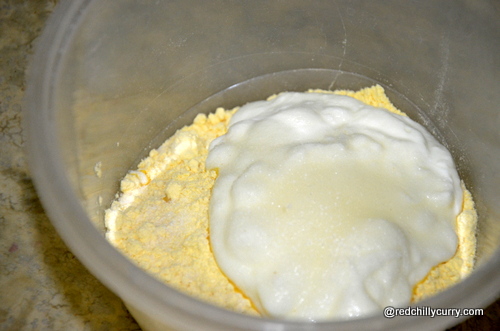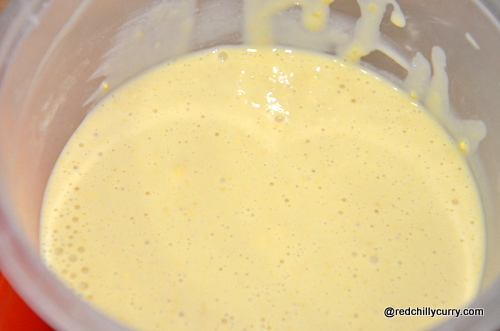 2. Now add the lukewarm water little by little and keep stirring. See to that no lumps are formed. The batter should be smooth. It shouldn't be too thick or too thin.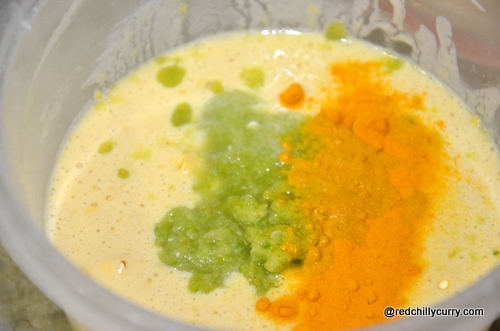 3. Now let it sit for 20 mins. Mean while boil water in a heavy bottomed vessel. I used idly vessel here for steaming. I had a round pan to pour the batter. You can use square shape too.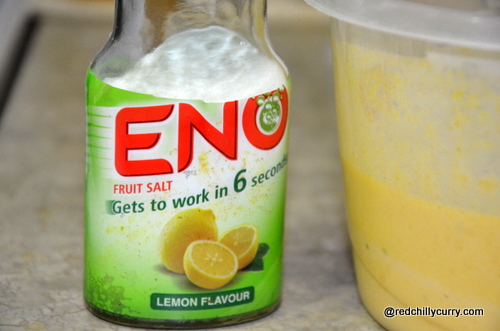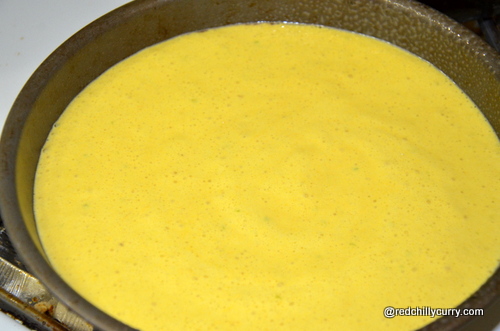 4. Now once the water is boiling well,add ENO FRUIT SALT and quickly mix the batter. You can see batter fluffing and raising while you mix.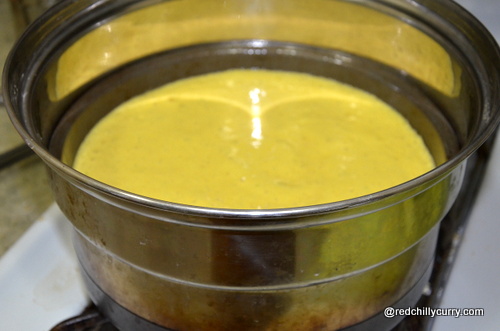 5. Now take the pan and spray some non stick oil and pour the batter immediately. See that the batter is leveled correctly,then place it inside the idly vessel or any big heavy bottomed vessel. Now cover it and do not open for 30 mins. Let it steam well.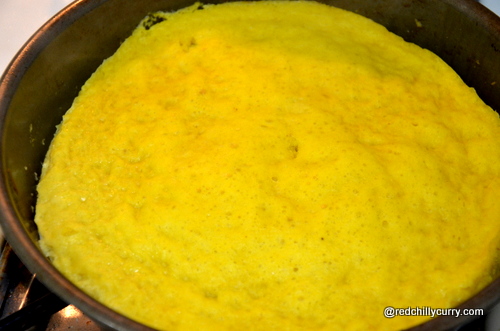 6. After 30 mins dhoklas are nicely steamed and they look soft and fluffy. Now take a plate and tilt the dhokla bowl on top of it. Let it cool down for a min.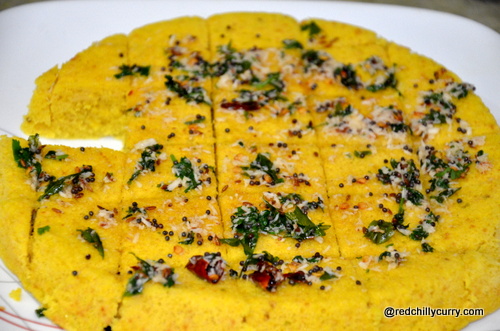 7. Meanwhile do the seasoning mentioned above by adding oil, to this add mustard,curry leaves,dry red chillies,hing and switch it off. Then add grated coconut,white sesame seeds and coriander leaves. Then pour this on top of dhokla. Now cut it in to square shape and serve it with tasty green chutney on side or you can just eat it plain. Either way they taste so good.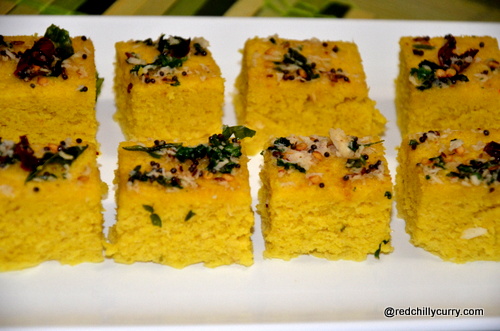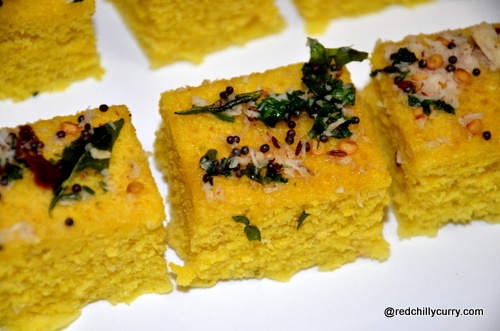 Print