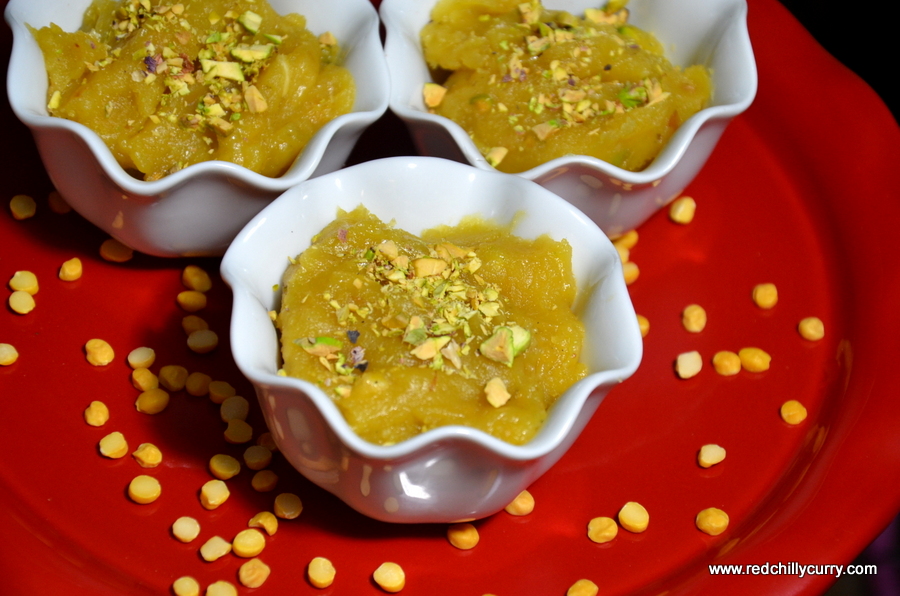 Channa Dal Halwa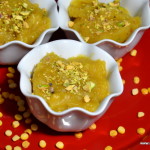 Challenge from SNC(South VS North Challenge) for this month is up,yep its CHANNA DAL HALWA given by Kirti from Flavors From My Kitchen from North team has challenged our South team to make this halwa. I enjoyed  making it,it was pretty simple and enjoyable dessert for our evening. I made only half the measure she had recommended because only two of us eat and we eat very less sweet. You cant go wrong with this halwa only problem is care should be taken to stir it continuously otherwise it will get burnt. Thank You Kirti for this lovely recipe. To know more about this SNC you can visit Divya space who is the master mind of this event. Thank you both.
Prep Time : 5 minutes
Cook Time : 30 minutes
Yield :

2
Instructions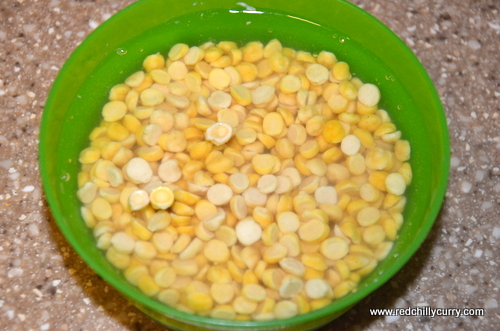 1. Soak channa dal for 2 hrs then cook them in a pressure cooker for 2-3 mins. Let them not get mushy it should be little coarse. I added one glass of water for half cup of channa dal.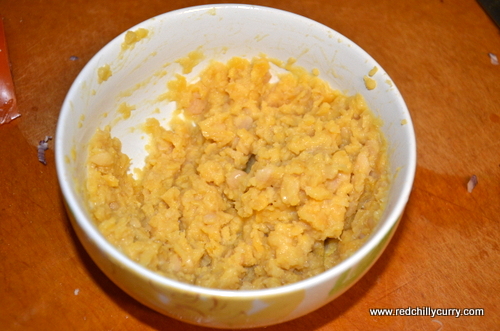 2. Now using a ladle press them gently dont mash them too much just a mild mash as shown in pic.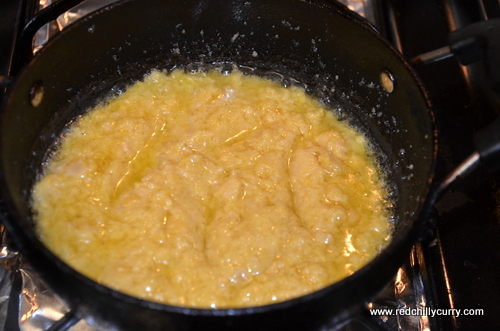 3. Now in a kadai/pan add ghee and saute the channa dal paste for few mins till the raw smell is gone. It will start to form thick. At this time add sugar,elachi powder and half glass of water and keep stirring for 10-15 mins.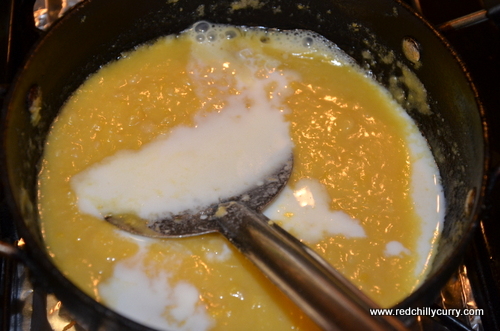 4. Then after 15 min again add the rest of the milk and keep stirring continuously. The ghee will start to ooze out at this time add the chopped nuts and keep stirring.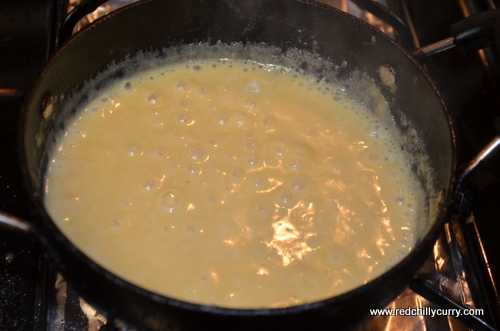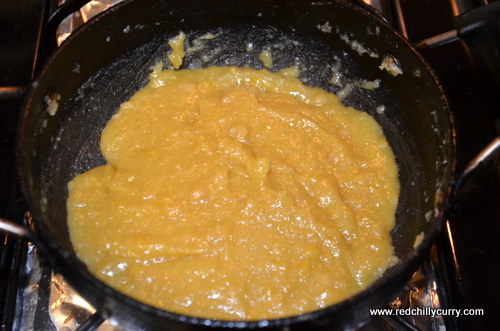 5. Now the channa dal will become thick and it will start to leave the pan(It took me 30 mins totally to get this texture) at that period remove it from pan and store it in a cup. If you like it like slice you can place in a square plate and slice them to diamond shape like burfi.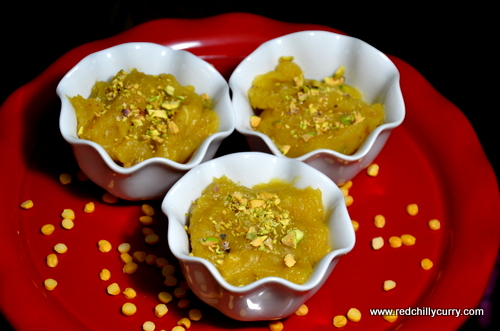 6. Enjoy this in a nice bowl it taste mild, and it has a nice flavor. You can serve it for dessert.
Print