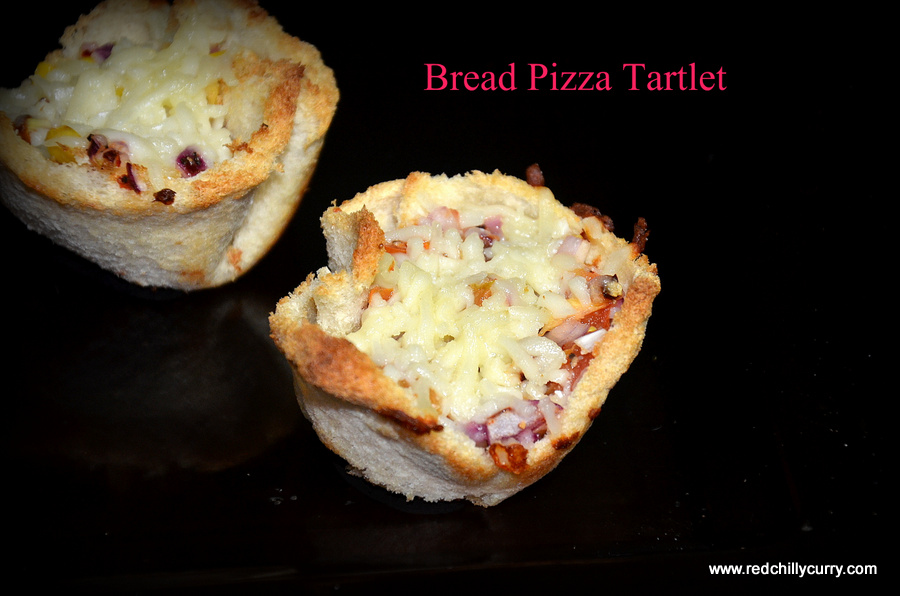 Bread Pizza Tartlets(Kid's food)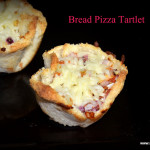 I love this bread tartlets so simple to make and will be ready in ten mins,yes it true ten mins. I know kids love one thing CHEESE!!!!! and when stuffed in toasted bread no way they could say "NO" to it. But with different shape they will find it interesting and will love it totally. Its a perfect finger food for them not only will kids love it we will love it too hehehhe true,trust me. Just let the cheese melt in and you will see you kids dig in and asking for more. Perfect evening snack or best for kids party food too.
Prep Time : 5 minutes
Cook Time : 10-15 minutes
Yield :

4-5 person
Instructions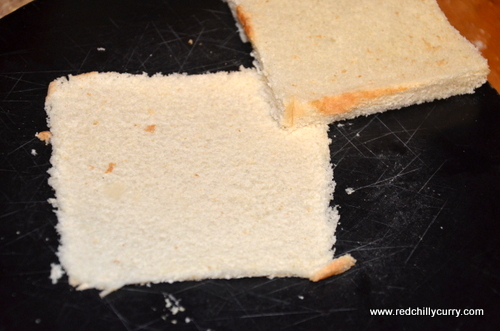 1. Slice the brown ends in the bread and roll them thin with a rolling pin like shown in pic.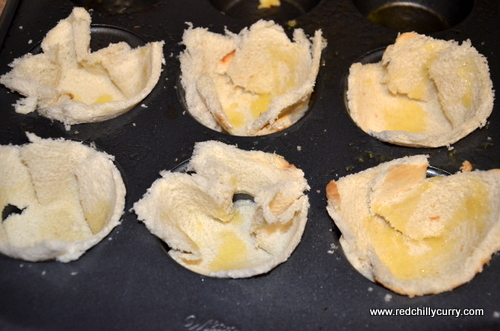 2. Now spray some oil in a muffin tray and butter the bread slices little bit and place it in the tray. Then pre -heat the oven to 450 deg F and bake them for 5-6 mins.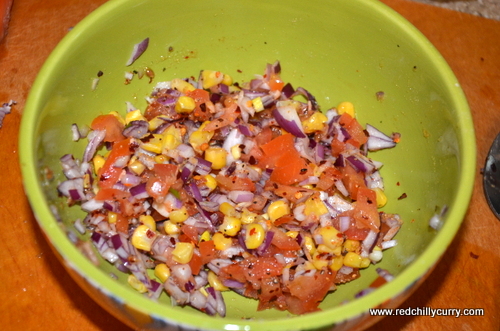 3. In a bowl add the chopped onion,tomatoes,capsicum,sweet corn and mix them with Italian seasoning and red chilly flakes(I always save the Italian seasoning that we get along with our Pizza)or if you don't have them add the dried herbs or you can get Italian seasoning from store and use them.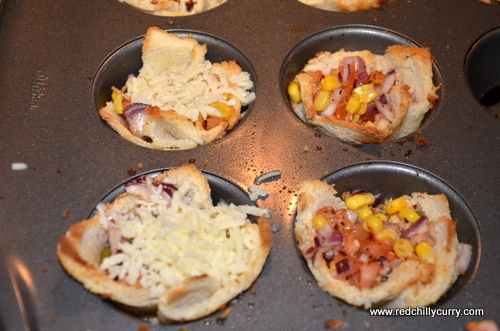 4. Now when the bread it baked for 5 mins remove them from oven and fill this filling and top it liberally with mozzarella cheese and let it sit in oven for 6 more mins or till the cheese is melted.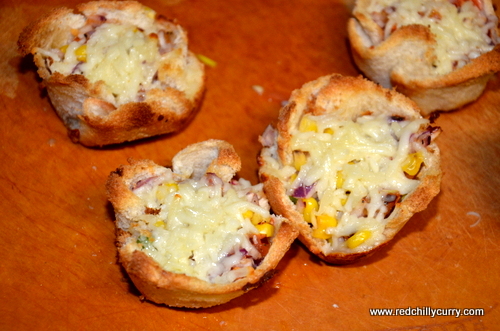 5. Now serve it to your kids and they will just love it. Perfect finger food for kids and they would want for more. I love having this myself on a lazy day for my brunch with tea or coffee.
Print