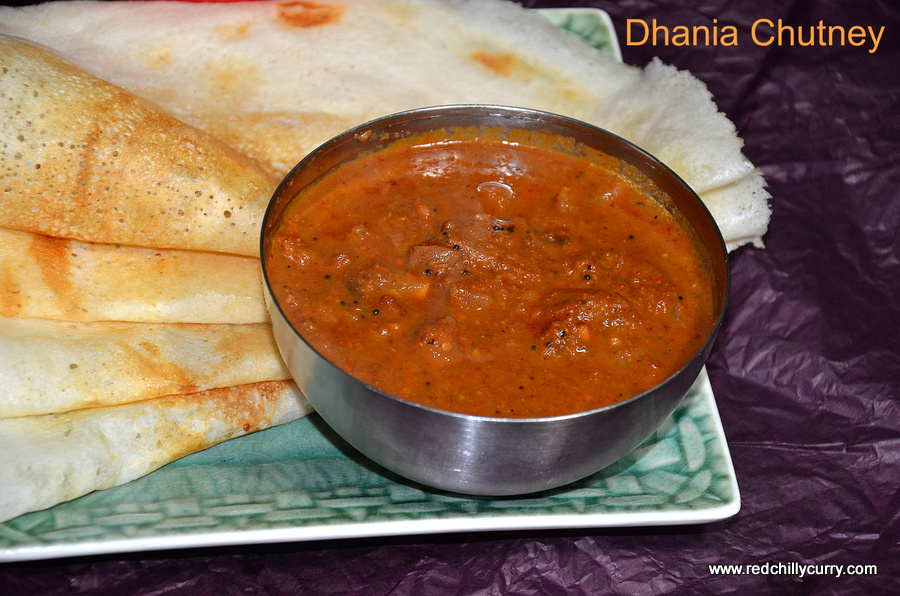 Dhania Onion Chutney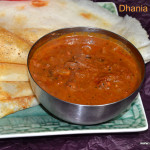 I know the minute when you saw this "dhania" title in chutney you must have got confused. Well its true we make this chutney with dhania, people around Thirnelveli district, Coimbatore must be familiar with this chutney because its made very commonly in those places. This chutney is my favorite,though few people take little time getting used to this flavor later when they develop a taste for it they will love it. The tamarind must be less and spice must be more other wise it would taste like kuzhambhu so keep this in mind while making it. Enjoy this with dosa and idly.
Instructions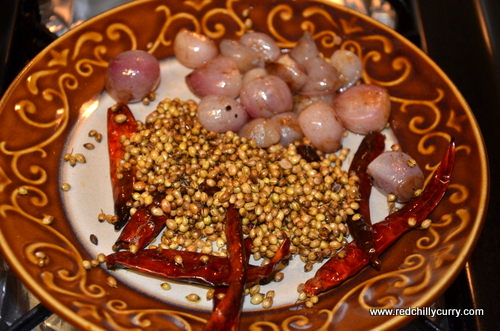 1. In a pan add little oil and fry red chillies,then dhania/coriander seeds,onion one by one and let it cool. Now grind them to paste in blender adding tamarind and salt.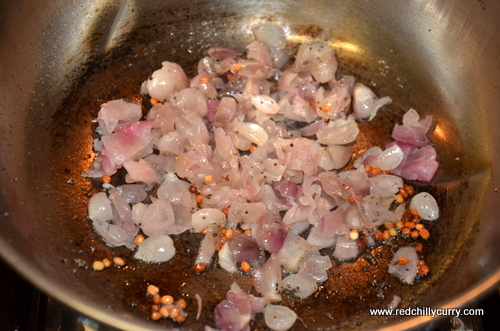 2. Add half glass of water while grinding and grind it well. Now keep it separate. Then in a pan do the seasoning mentioned above like add mustard, urad dal, curry leaves then saute the onion well then add the dhania paste made and let it cook for 5-8 mins.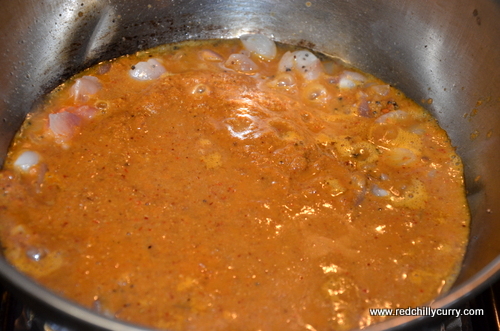 3. Let it sit in pan till the oil bubbles up in the center, so till then let it boil otherwise the chutney will taste raw so let it cook for 10- 12 mins. Add hing and salt and mix it well.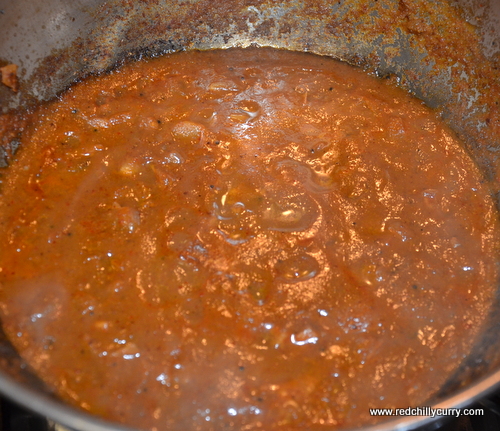 4. When the chutney reaches that dark brown color switch it off and serve it with dosa/idly.
Print