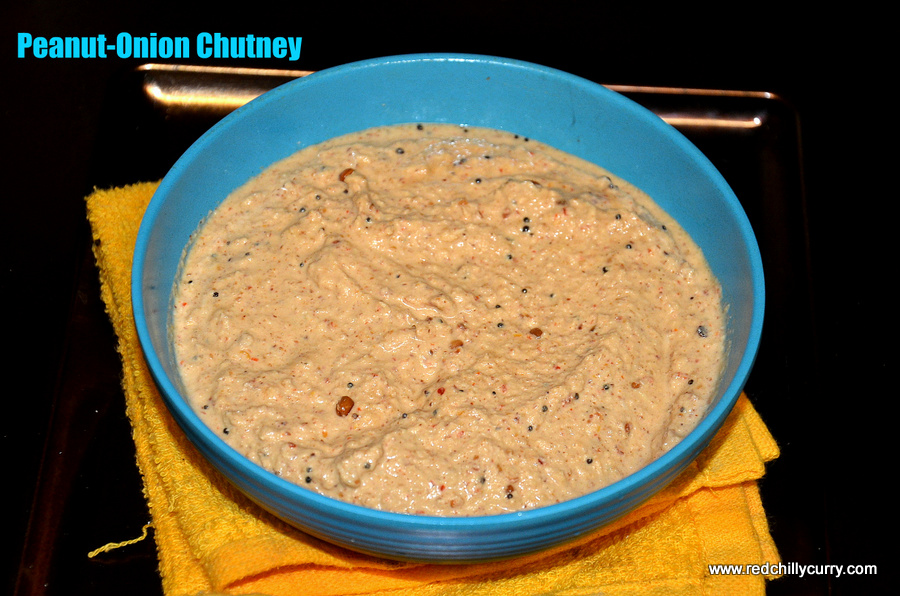 Groundnut/Peanut-Onion Chutney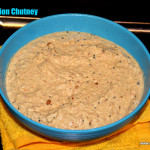 I love adding peanuts to my chutney not only they bring the flavor but they taste awesome. Just one bite wont be enough for me. I always make at least 2 variety of chutney one with coconut based and another without coconut based. It goes very well with dosa,idly and even tamarind based kuzhambhu/pulusu. Its very simple to make and they taste little crunchy and urad dal dominates the crunchiness and taste super good. If you are planning to make this chutney don't omit urad dal its very very important for this chutney. Click here to get another simple version of peanut/groundnut chutney.
Prep Time : 5 minutes
Cook Time : 5 minutes
Yield :

3 people
Instructions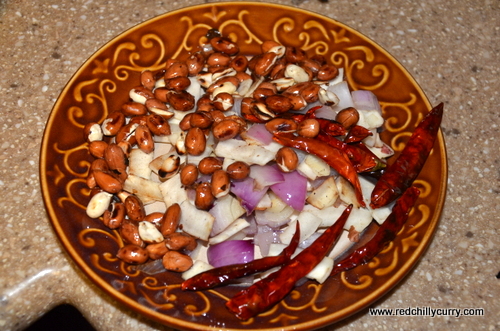 1. In a pan add oil start frying peanuts,coconut,onion one by one and keep it separate. Let it cool down, now add tamarind and salt and grind them smooth in blender.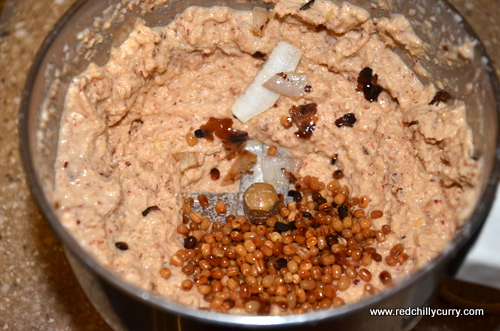 2. Now in the same pan add 1/2 tsp of oil and fry 2 tsp of urad dal to golden brown and add to this peanut chutney and just add pulse to it. The chutney should be coarse not paste.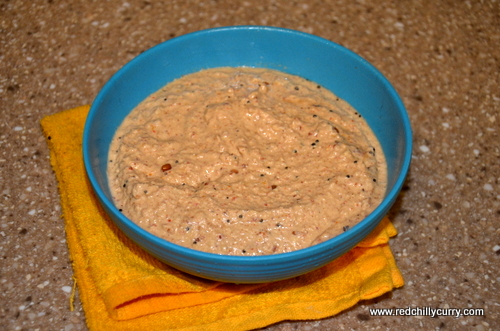 3. Now in a pan do the seasoning mentioned above and add to the chutney and mix it well. Serve it with dosa/idly or even with any any tamarind based kuzhambhu/Pulusu.
Print