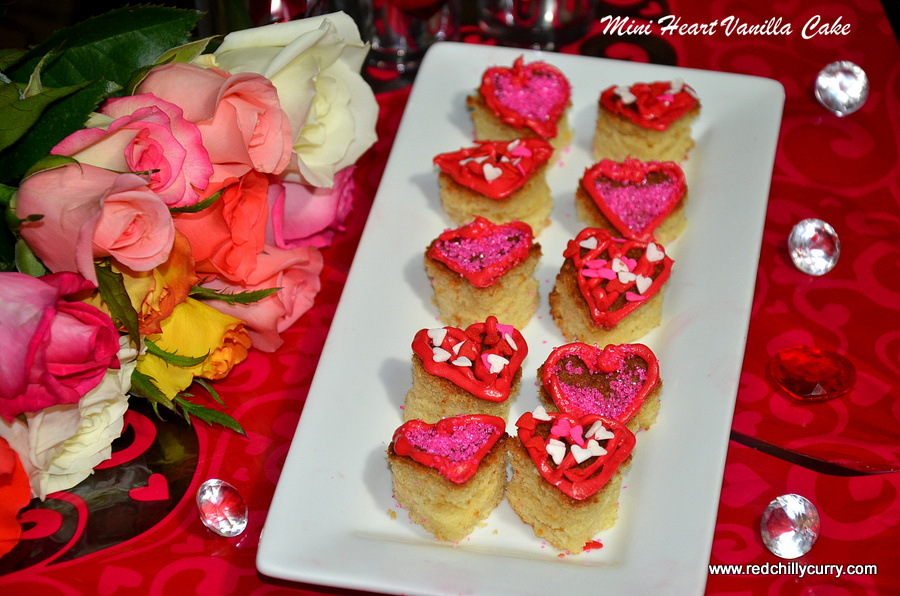 Happy Valentine Day!!!!!!!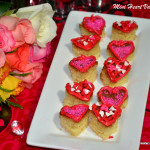 I know love is in the air and there are couples hugging and kissing every sec somewhere. I know people take this day very seriously and they love to spend their time with there loved ones. Lets cherish this day close to our heart and enjoy it to our fullest. As I always say to my hubby all day are our valentine day. I don't really need a date fixed to celebrate it but its definitely fun to spend this lovely day with everyone around who is celebrating it. I made a pretty simple yet a cute mini cake to my valentine. I recently have a new lover in my life....don't be shocked I was talking about my daughter now she is my everything. My whole world runs around here. She loves valentine day and this is to my hubby and my Joshu.
Prep Time : 10 minutes
Cook Time : 35 minutes
Yield :

4
Instructions
1. Click here to get the plain simple vanilla cake recipe and then just cut it using a cookie cutter and using a cone draw your desired design and when done sprinkle some decorative hearts on top of it and serve it to them.
2. Strawberry Frosting:
Butter,unsalted-1 cup
Strawberry Essence-1 tsp
Sugar-1 cup
Strawberry pulp-1/4 cup
Food color(red)-1 drop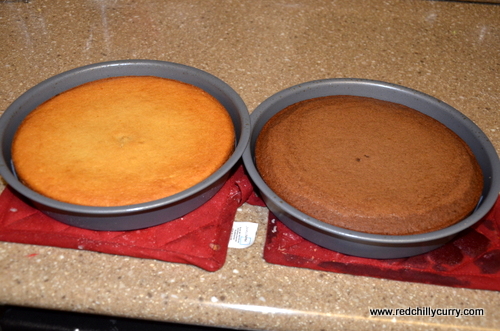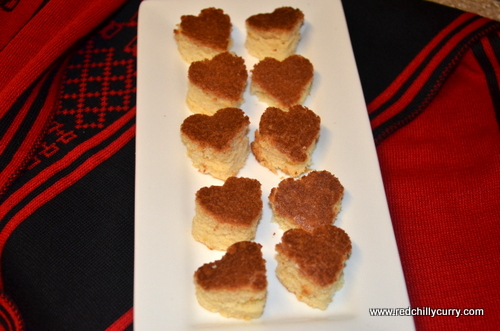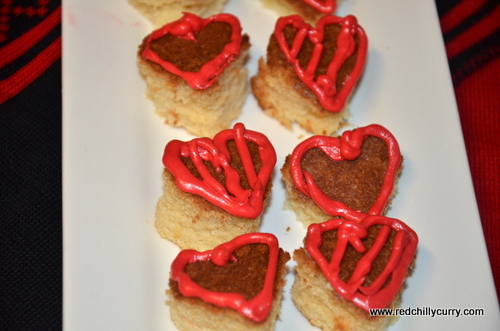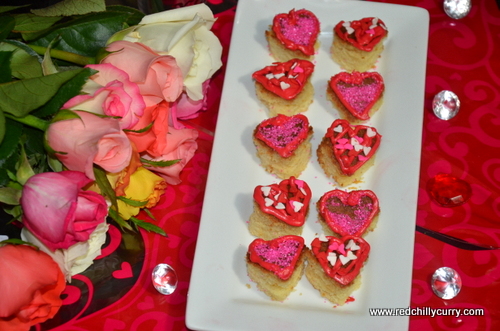 Print