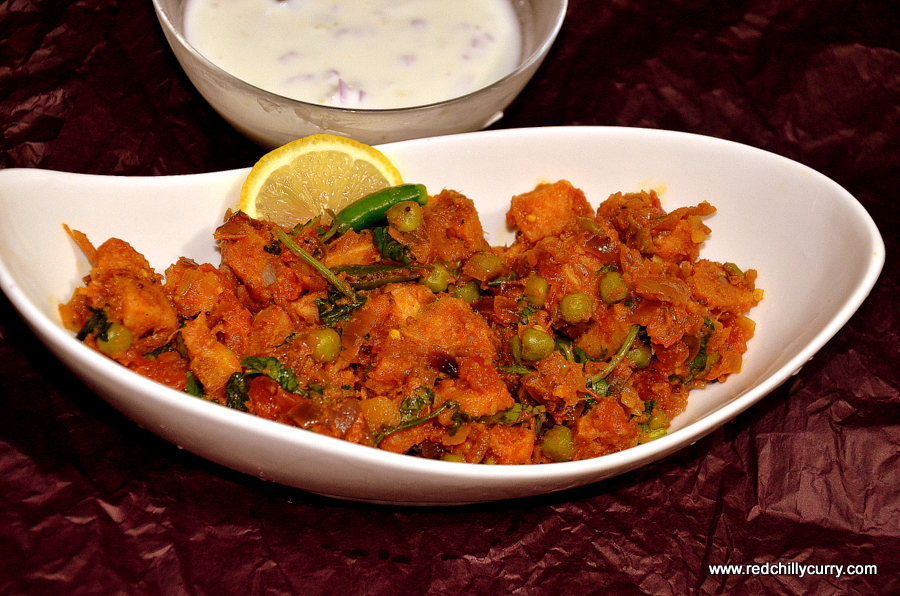 Kaima Idly(Saravana Bhavan Style)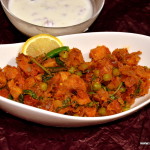 Today is our Wedding Anniversary so I am loading our family favorite breakfast recipe IDLY KAIMA/CHILLY IDLY. It is tasty & its soft inside and crunchy outside. Everyone will love it. I have Indo-Chinese version of IDLY MANCHURIAN in my site. I have been making this for many years but never got time to click the picture so I am loading it now.  It's very quick to make I mostly make this for my evening snacks and its perfect for this winter season. Hot idly and freezing temperature,best combination.
Prep Time : 15 minutes
Cook Time : 15 minutes
Yield :

4
Instructions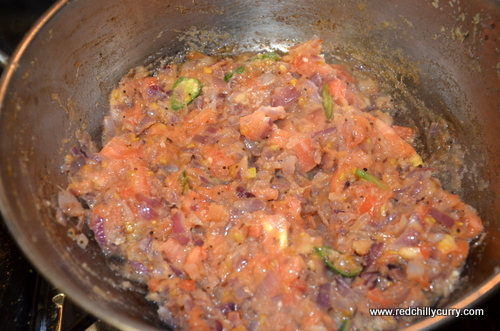 1. In a pan add oil and do the seasoning mentioned above. Then saute onion,ginger,garlic and tomatoes. When the skin gets soft and tender add the tomatoes puree(blend the tomato in a blender and pulp it fine)and saute it well. To this add capsicum,peas and saute too. Let it cook for 5 mins.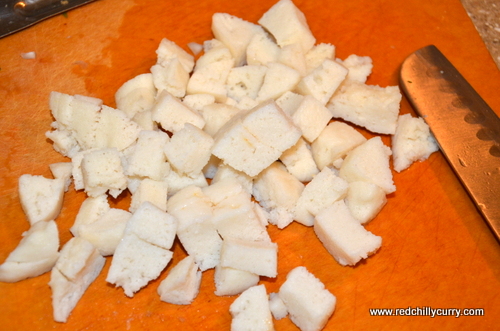 2. Make idly fresh and store them in fridge for 30 mins or you can use the previous day idly too. When they are dry and kept in fridge its easy to fry them and they will stay in shape. Cut them to small pieces and deep fry in oil.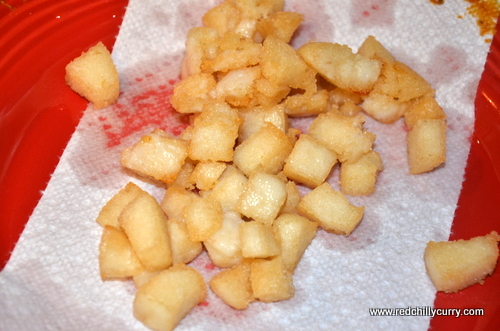 3. Collect them in a tissue paper and store it separate.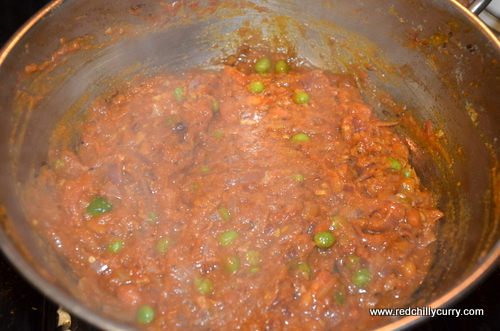 4. Now add turmeric powder,chilly powder,dhania powder,salt,garam masala and add 1/4 cup water and let it cook for 10 mins. To this add the idly and mix it well. Check the tangy spice if its less you can add lemon juice. To this add finely chopped coriander leaves and mix it well.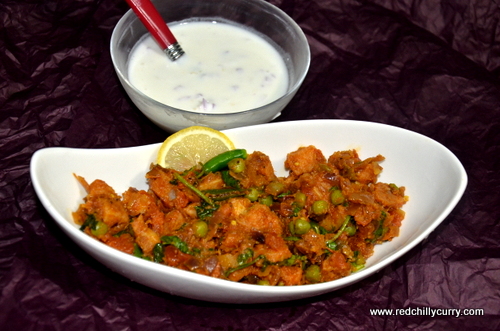 5. Enjoy it for evening snacks or as breakfast. I love it with raita. It tastes very good.
Print