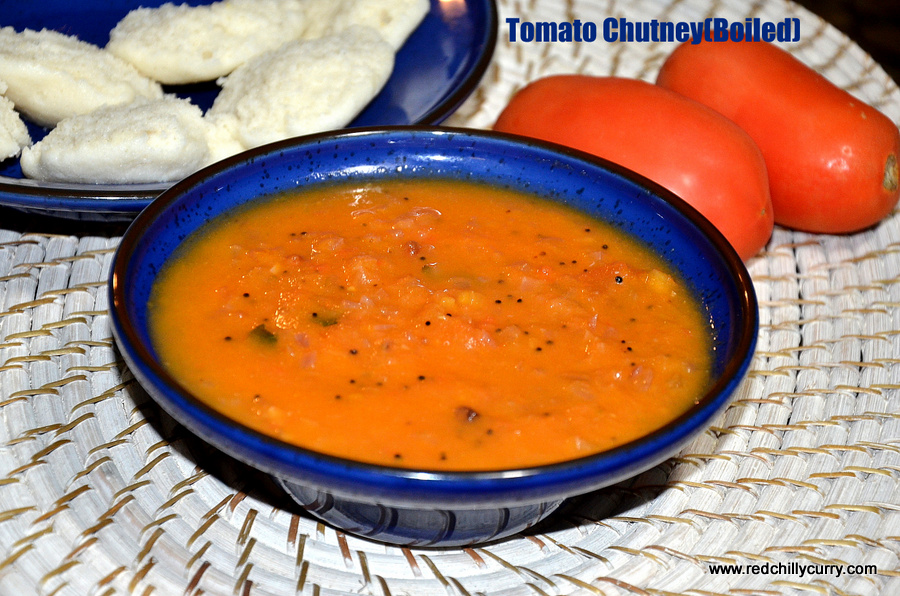 Tomato Chutney(Boiled Version)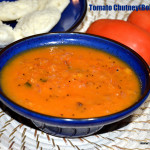 Tomato chutney are everyone's favorite. I make 3-4 variety of them. This one is my favorite my mom makes it and I have grown tasting this tomato chutney. I used to have only this chutney with dosa and it used to be on my top list till my college days until I started to explore other chutneys ,Still whenever I make this one I feel so close to mom food. This goes well with dosa,ildy ,rava dosa,wheat dosa and adai too. Its very quick to make and  kids will love it too. The tangy flavor balances the spice so it perfect for paniyaram variety too.
Prep Time : 5 minutes
Cook Time : 10 minutes
Yield :

3 people
Instructions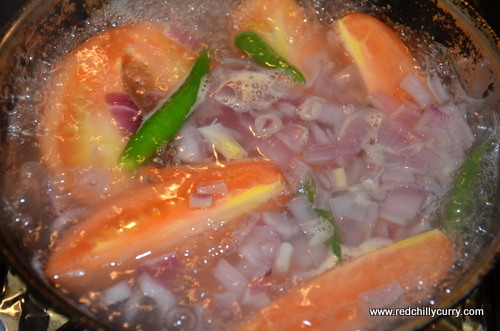 1. In a pan add 1 glass of water and let it boil for 2 min till it bubbles up. To this add onion,tomatoes,green chillies and let it boil for 2-3 mins till the tomato skin is soft enough and starts to peel off.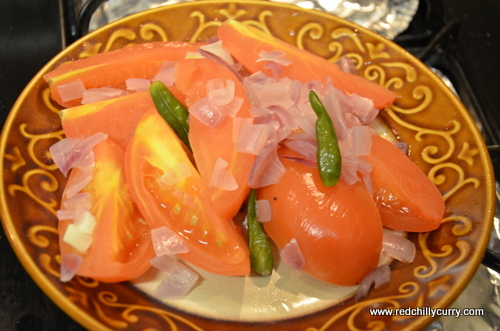 2. Then when they are boiled enough remove and let it cool for few mins. Then blend them to paste in a blender.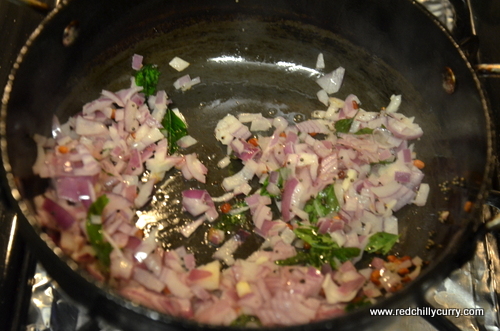 3. Now in a pan add oil and do the seasoning mentioned above and add the onion and saute them well. To this add the pulped tomatoes paste and let it cook for 5 mins,till the oil comes to the center. Now add salt and mix it well.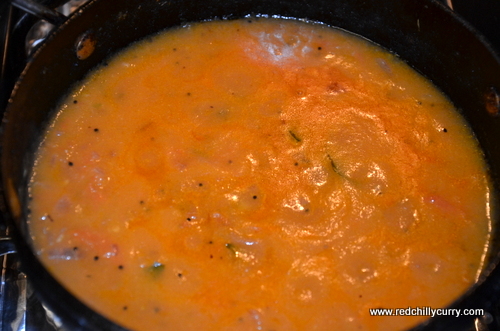 4. Serve this with dosa,idly,uthapam,adai and enjoy with paniyaram too.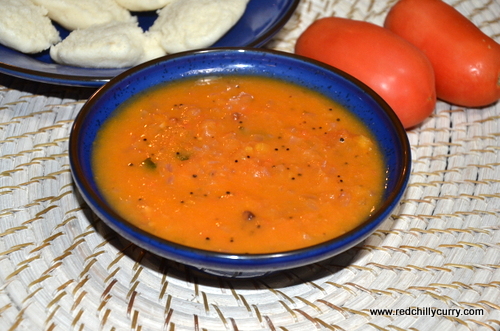 Print