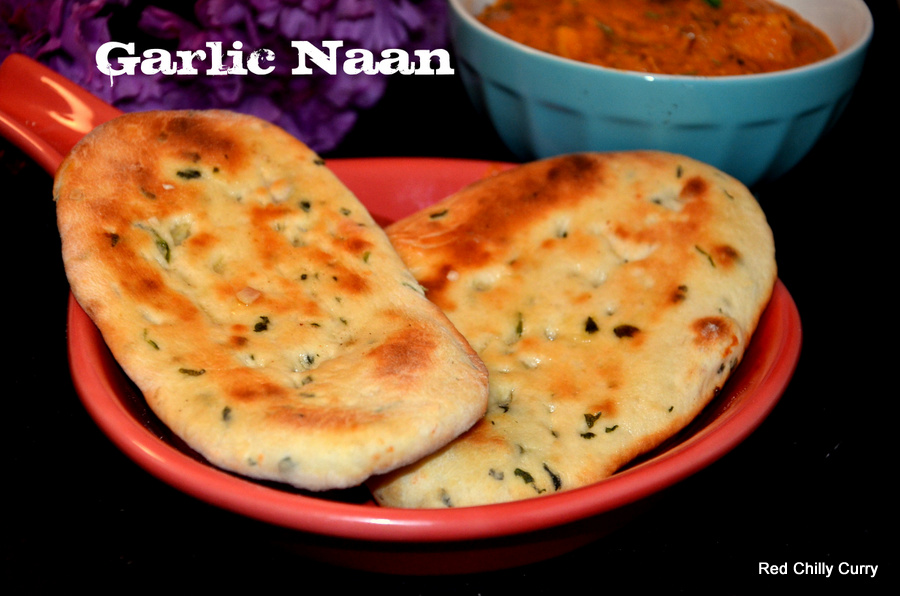 Garlic Naan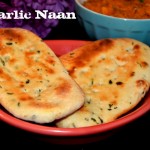 Today I am going to share a wonder recipe yep its home made "GARLIC NAAN" do you know anyone who doesn't love Garlic Naan????Nahh...I didn't think so too. I love garlic naan and paneer butter masala is the best recipe to go with this . I suddenly had the urge to eat this on one rainy day but was too lazy to go to a restaurant because it was super cold outside. So I decided to take this opportunity to make this lovely recipe at home.  We got nice soft and crunchy garam garam garlic naan for dinner. It's a nice feeling when you make it at home.You feel like a real chef  and its nice to get compliments don't you think so???so here is the recipe.....
Prep Time : 15 minutes
Cook Time : 2h 00 min
Yield :

6 Garlic naan
Instructions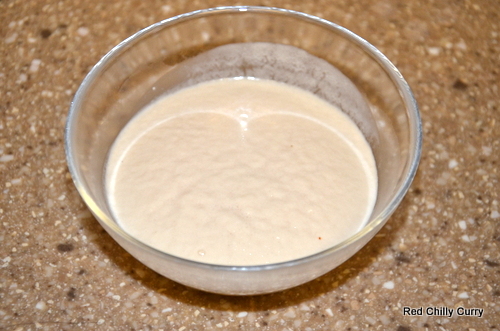 1. Take one cup of water/milk(It should be little warm)to this add sugar and 1/2 tsp of salt and mix it well. To this add rapid rise yeast and mix it well again. Then let it sit for 10-15 min. You will notice a rise or some puffiness. That means the yeast is well raised. Do not add it to dough if it hasn't raised well.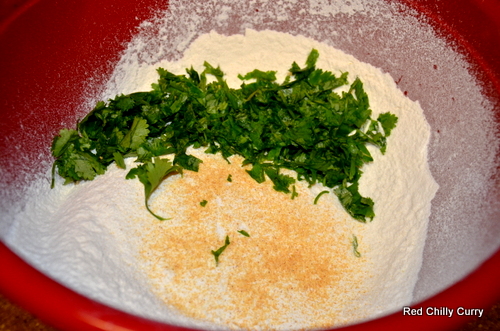 2. In a separate bowl sieve the flour well,then add some chopped garlic or garlic powder. Add chopped coriander leaves then some sesame(optional though)I love all the 3 flavor(garlic,coriander,sesame)combined together. Then add 2 tsp of butter/oil,salt.Then mix everything well. To this add the yeast mix and knead it well. If you feel water is not enough. Add little milk and knead again.(Its okay to get sticky dough this will give you softer naan,so no worries)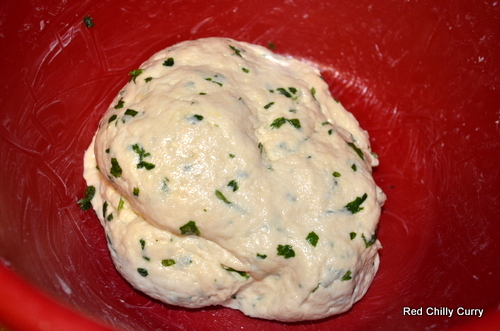 3. Now again coat the dough with 1 tsp of oil/butter and coat it well on outside then wet a cloth and close the dough and leave it for 1 to 1 1/2 hr or till it doubles in size.(Raising is very important so let it raise double the size)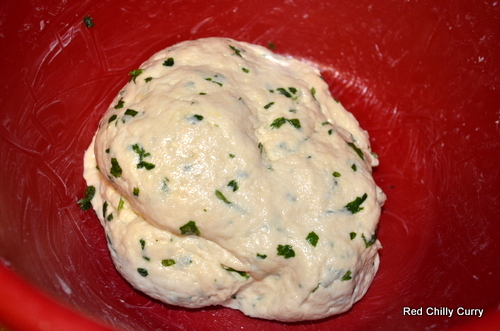 4. Now after 1 to 1 1/2 hr the dough is ready to fold. Make a big balls out of the dough and roll them to oval shape like naan as shown in pic or any shape you wish. If you love garlic flavor strong then you can add few chopped garlic while rolling the naan.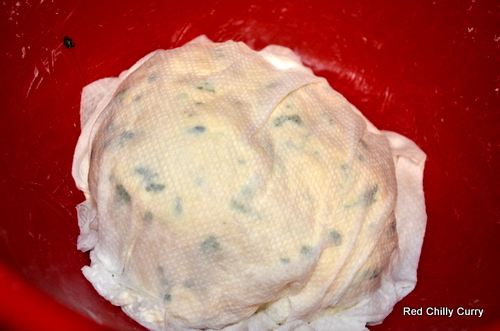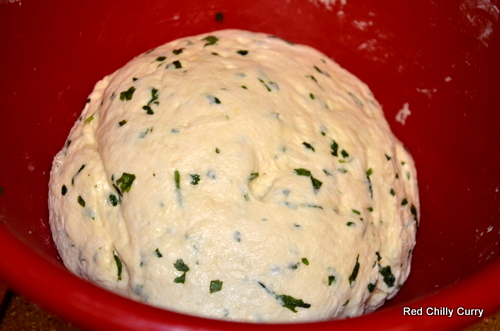 4. Now the garlic naan is ready. Make the same oval shape with rest of the dough and then start to preheat the oven to 425 deg F(broil mode)or if you don't have oven do it on heavy tawa it works well too.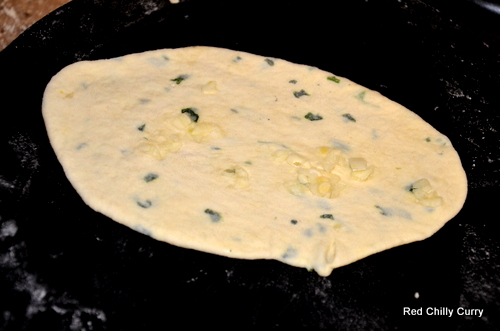 5. Place on top shelf nearest to the broiler and set time for 2-4 mins. When you notice the rise in naan turn to other side and when it gets that charred color remove from oven. Then spread some butter on top of it and serve it hot with mouth watering paneer butter masala or any side dish.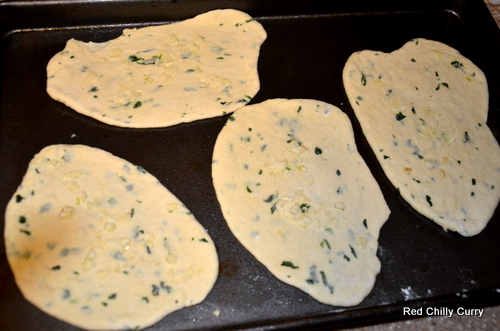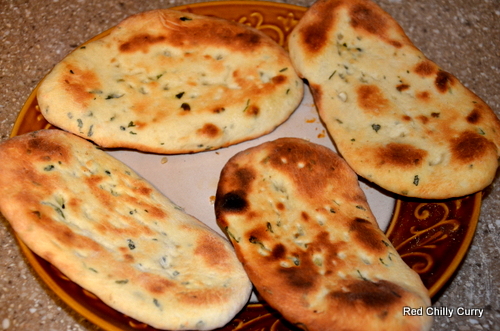 IMPORTANT TIPS TO REMEMBER:
Do not add the yeast to the dough if its not raised well. Check if the yeast has expired before adding to the warm water/milk.
The dough should raise double the size so if it takes even 2 hrs,leave it let it raise.
Do watch the naan when its placed in oven. My naan sometime gets done in 2 mins too.
If the dough is sticky,you will get softer naan for sure.
Print