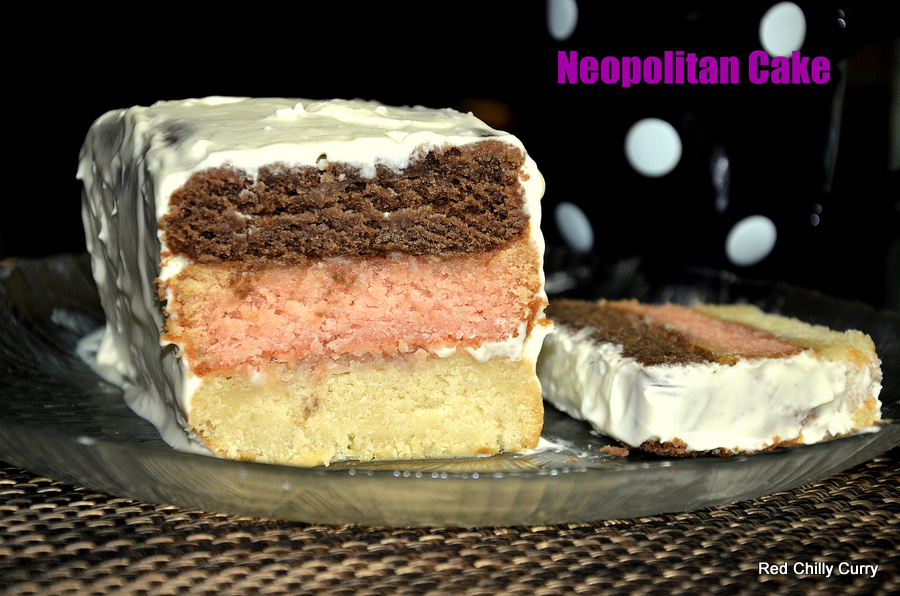 Neopolitan Christmas Cake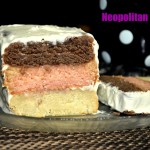 Neopolitan cake recipe was given by Bakers Challenge group and we had 3 different types of cakes to choose from and I was instantly attracted to this 3 layered cake. Baking it eggless was very challenging to me. I had to use the right substitute and right quantity to get the perfect layers,with lot of experiments I got it right and I am so glad to make it. It looks more like our Indian Ice-cream Casatta. I used to love it during my childhood days and the cake tasted fabulous. I did make changes here and there to suit my taste. So here is the lovely cake for this Christmas.
Prep Time : 20 minutes
Cook Time : 1 hr minutes
Yield :

6
Instructions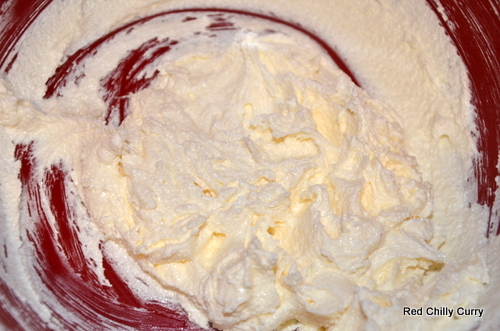 1. In a bowl first whisk butter and sugar till they get fluffy(Always whip the butter in room temperature)say for 4-5 mins.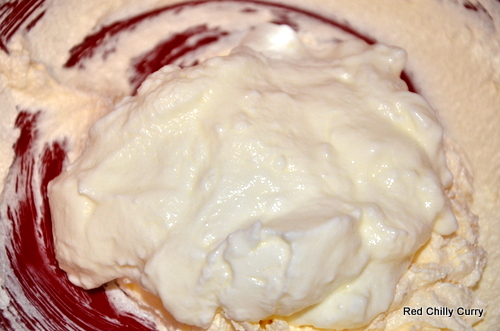 2. Now to this add yogurt/curd and mix it well till it blends perfectly. Then add 1 tsp of vanilla essence and mix it well.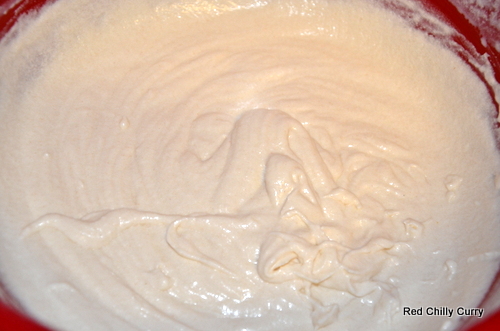 3. Now in a separate pan sieve the flour, to this add baking soda, baking powder and mix it well. Then add this mixture to the whipped ingredients and fold them all together till they are well blended. To this add milk and mix it again.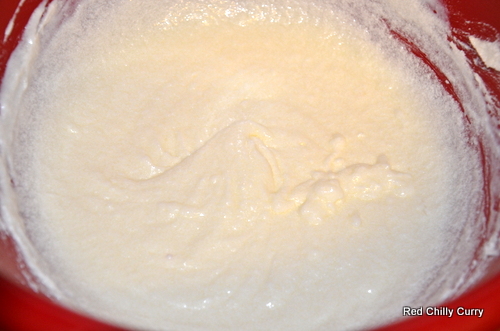 4. Now take 3 loaf tins and grease them all with oil/butter. Then add the cake dough to one tin. Make sure all 3 tins are equally divided. Then in a separate bowl mix cocoa powder to one part of the dough and pour it in the 2nd tin. Then to the 3rd tin add the rose syrup and mix the dough well and pour it inside.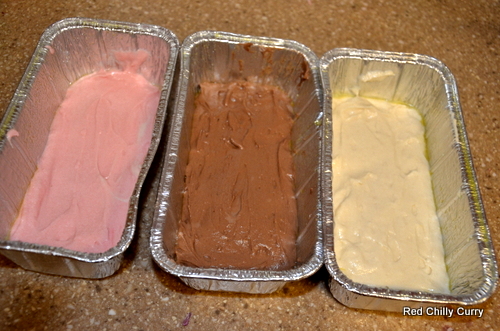 5. Now bake them all in oven at 350 deg F for 35-40 mins. To see if its perfectly baked or not prick with a pin at the center of the cake. If it comes out clean then its done.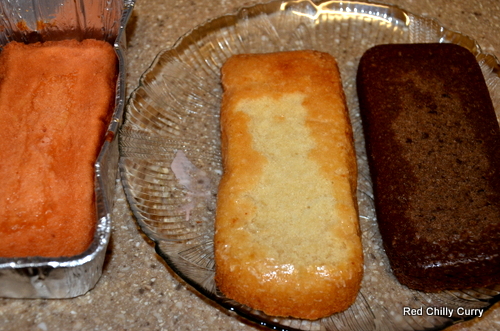 6. Now whisk the heavy cream by adding little sugar. It should form like a thick fluffy texture. Then take one layer of cake and apply 1 tsp of jam and spread it well on top. To this apply the fluffy cream then spread sweetened shredded coconut on top of it. Then place the next layer and repeat the same.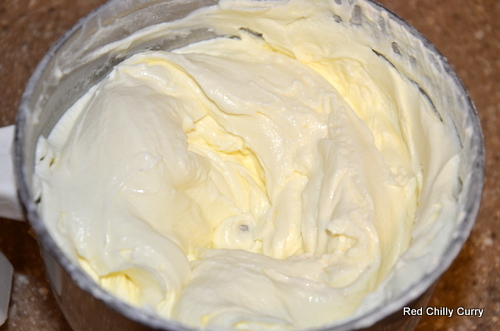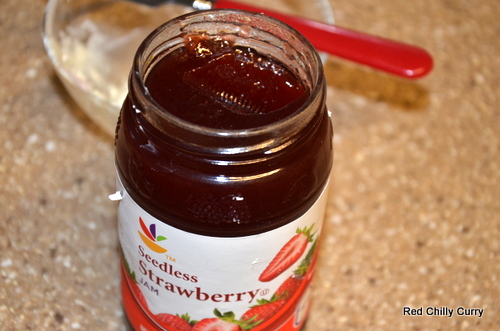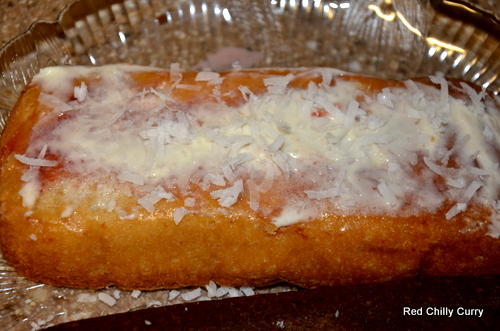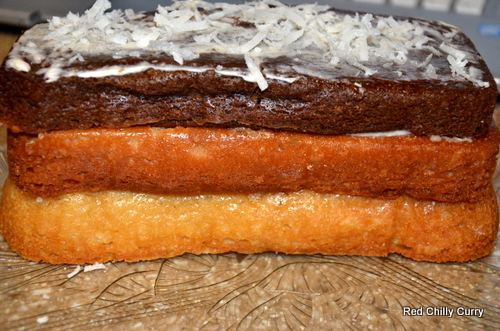 7. Now finally whisk heavy cream with icing sugar and vanilla essence and whisk it till they get thick and fluffy texture. Now coat the entire cake with this cream and refrigerate for 45 min till the cream gets stick to the cake. Then remove from fridge and slice it,now enjoy the 3 layered cake for your dessert.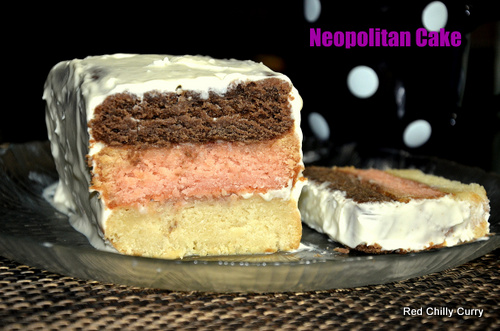 Print