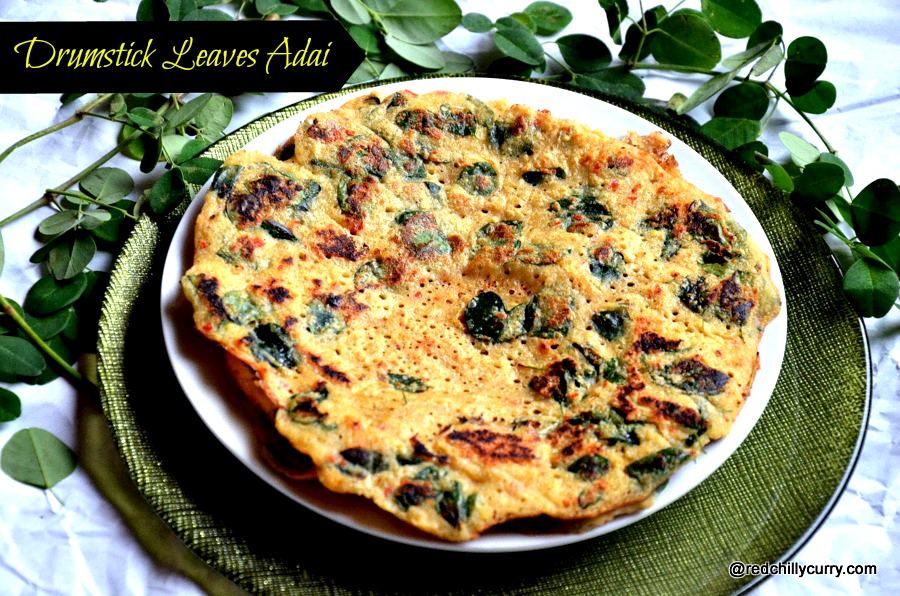 Murungai Keerai Adai/Drumstick leaves Dosa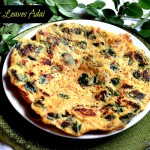 Murungai Keerai Adai or Drumstick Leaf dosa or Adai is very healthy and tasty breakfast in south India. Its very soft and at the same time crispy too. Loaded with iron content and good fiber for the body. Its good to take drumstick leaves in our day to day life. Drumstick leaves soup cures ulcer in mouth, stomach and cures eye diseases. Its been in our Indian food for centuries...It taste so good in sambar,kootu or any dal varieties. I love with adai.
Prep Time : 30 minutes
Cook Time : 15 minutes
Yield :

10 adai
Instructions
1. Soak the dal in water for 1-2 hrs. I usually soak the red chillies too along with the dal because it will be soft while grinding them. In a blender grind them till they are 85-90% done like shown in pic. Don't grind them to paste it should be coarse.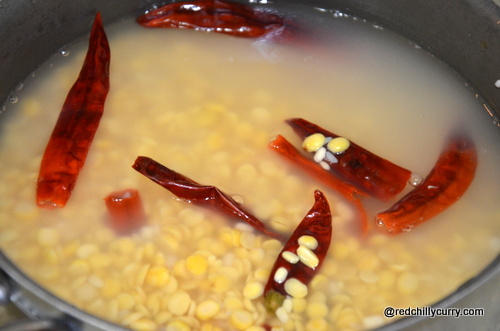 2.Add salt, hing and remove from blender.To this add grated coconut and mix it well.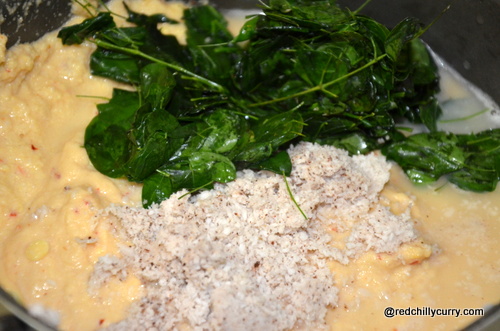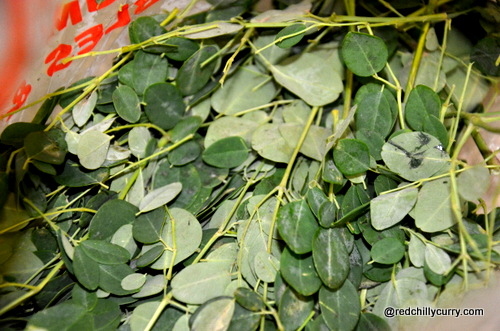 3. In a pan, add some oil and saute drumstick leaves or murungai keerai for a min. Then add the leaves to the adai and mix it well again. Add chopped ginger and mix them well too in adai.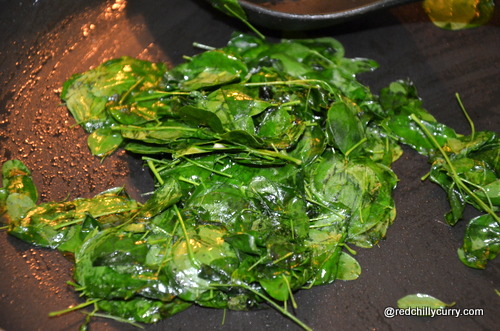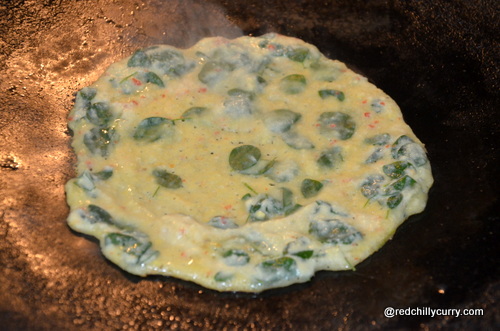 4. Now on a hot tawa, slowly make the adai and pour oil on the center and around the adai. Let it turn golden brown in color.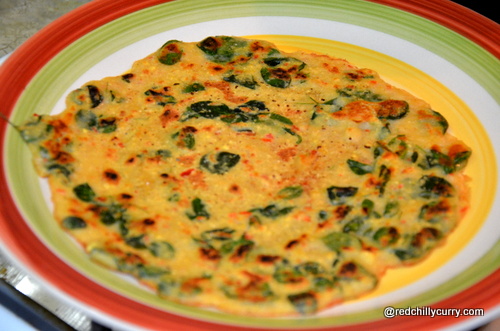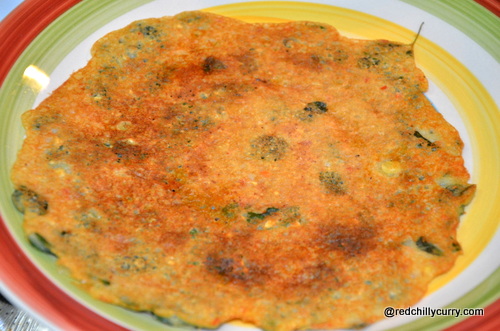 5. Turn to the other side and when both the sides are brown and crispy enough remove from tawa. Serve it with peanut chutney or coconut chutney or coriander chutney or mint chutney or even tomato chutney of your choice.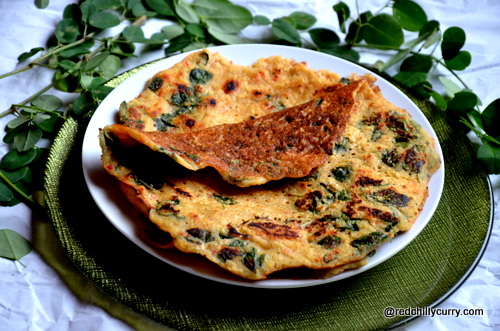 Print