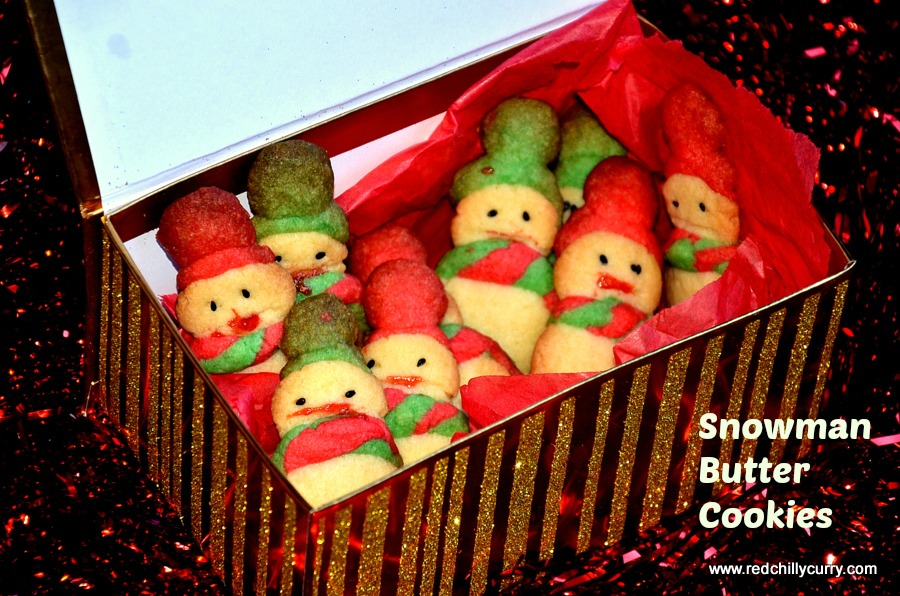 Snowman cookies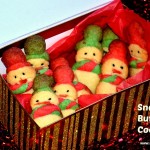 I was browsing through few recipes that are suitable for Christmas season and I ended up seeing snowman recipes that are egg less. I finally found few good recipes in Taste Of Home website. When I want something festive and international I always go to this site for reference, they have excellent recipes. I saw this recipe and it was quite simple and easy to do. I loved the look and taste of this recipe. So tasty and yummy. Its very addictive so I had to giveaway few to my friends and I am sure they enjoyed it too. Kids will love it a lot. Its very attractive and colorful. Who wouldn't say  no to a snowman can U???? I sure cant so make this quick and easy snowman recipe and enjoy your Christmas celebration. Linking this to cookbook event.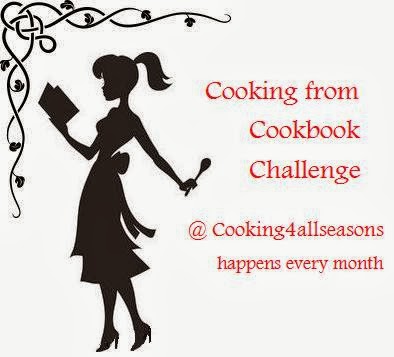 Prep Time : 20 minutes
Cook Time : 15 minutes
Yield :

4
Instructions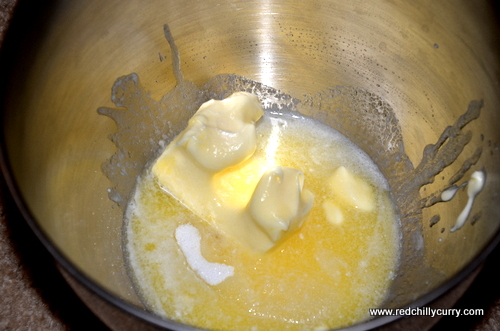 1. Keep butter at room temperature. Add sugar and butter in a bowl and whisk it well, till they become frothy and lite.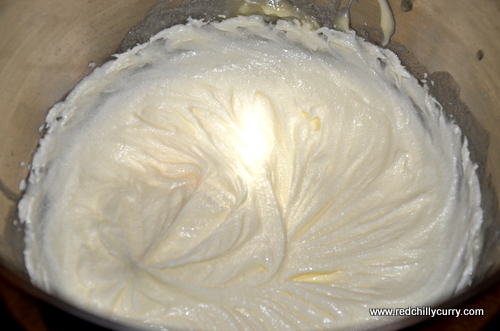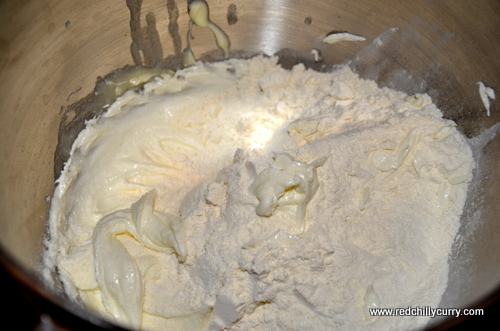 2. To this add all purpose flour and mix it well. Then add almond essence and mix it well. Let everything blend together. Take a major part of dough and keep it separate. Remaining dough divide to two parts.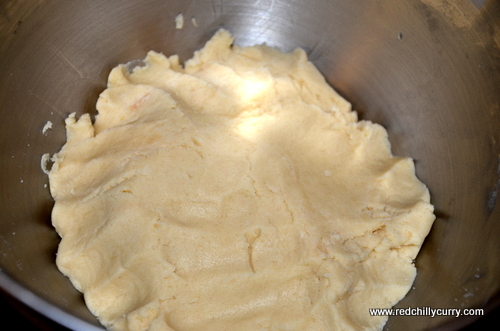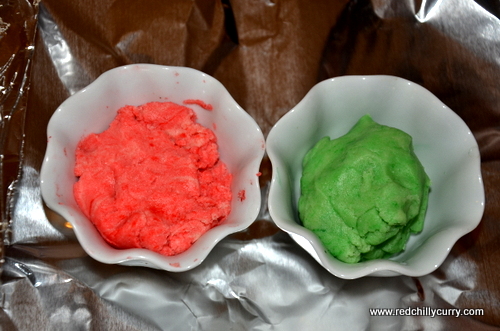 3. Add green food color to one part and red food color to another batch. Mix it well. Then make cap like shape with both color and keep it separate. Then make long roll with both color for scarf and spiral both together. Keep everything ready so that its easy to assemble.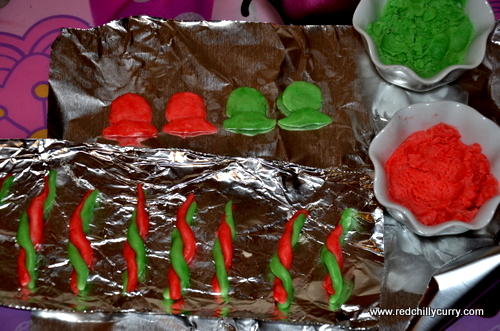 4. Grease pan. Now with the major part of dough make two balls one smaller and one bigger and arrange on a cookie pan like shown in pic. Then assemble both scarf and cap as shown in pic. For eyes I used sesame seed and for mouth I rubbed little jam with knife.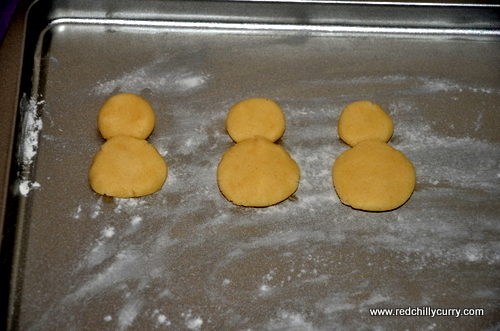 5. Then bake it at 350 deg F for 15 mins and remove from oven and cool it on a rack . After 10 mins you can eat soft and crunchy snowman cookies so yumm. I  got 35 snowman cookies with the measurement I have given.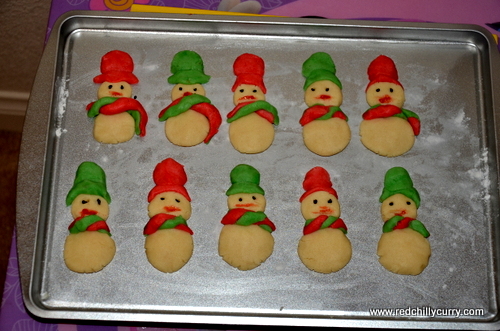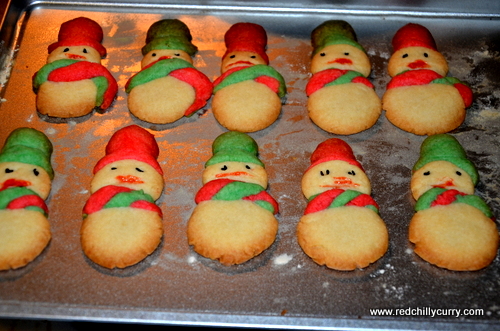 Print