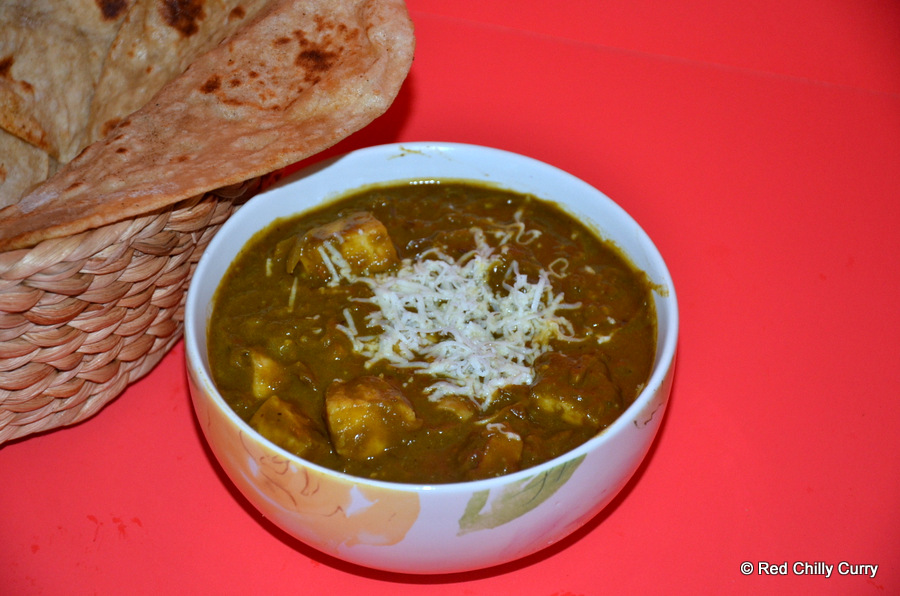 Palak Paneer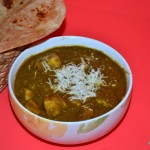 Palak/Spinach is rich in Iron and best for adults who have less hemoglobin in their body.Using palak once in a week in any from will drastically improve our health.Its good to take palak as soup or add it in to our juice mix.This palak panner will be mild and at the same time yummy.I love the way the soft silken panner floats on top of the gravy.I love the dhabba served palak panner a lot its taste very different and they will just remain in our taste sense for long.Nothing can really beat their taste but I have tried making something close to it so do try and let me know how they turned out....
Instructions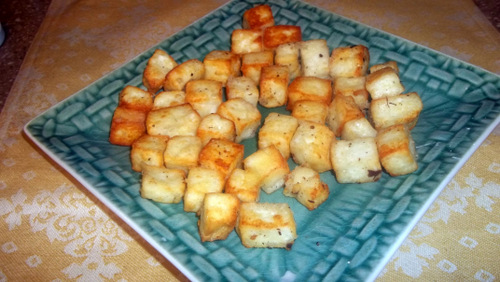 1.First take the panner slice them to your required size I have made it to cube fry them in oil till they are mild golden in colour and transfer them to the cup of boiling water this will keep the panner soft.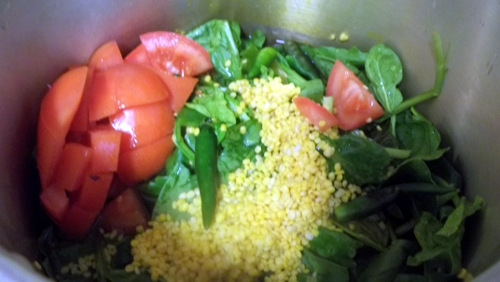 2.In a pressure cooker add finely chopped palak,moong dal,tomatoes,green chillies and pour 1 glass of water and let it cook well.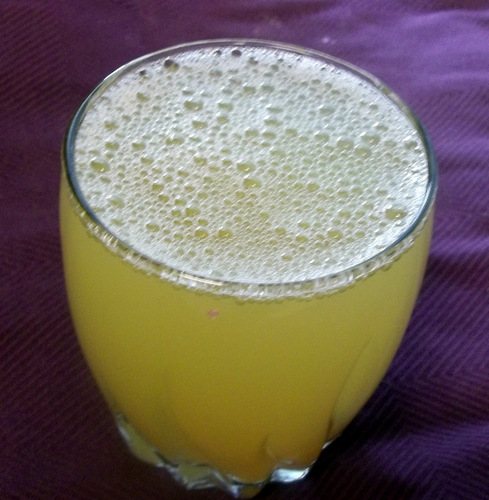 3.Keep the water drained from palak separately and use it later during the gravy process do not throw it.Now grind the cooked palak to fine paste in a blender and keep it separate.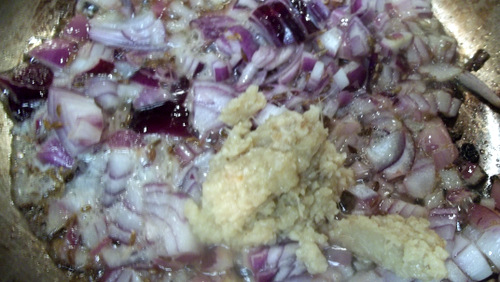 4.In a kadai/pan add some butter do the seasoning one by one add jeera,onion,ginger garlic paste and saute them well for few mins.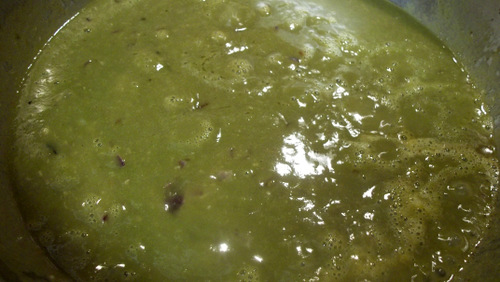 5.Add the palak gravy to the onion mix and let it cook for 5 mins.Add the water that was drained before and let it cook for few mins.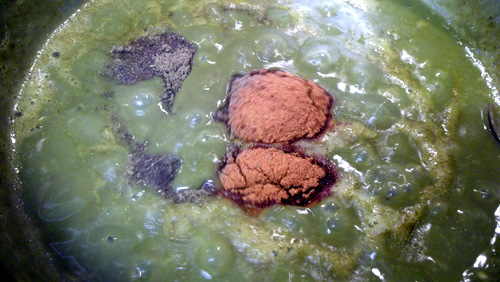 6.Now add turmeric powder,chilly powder,garam masala,salt and let it cook well.The gravy must be little thick.Then add the panner to the mix and cook for 2 mins.I like to add dry methi leaves at last just before removing from fire it brings a very good flavour to it.
7.Serve this with chapathi/Naan or even jeera rice it taste really good.
Print