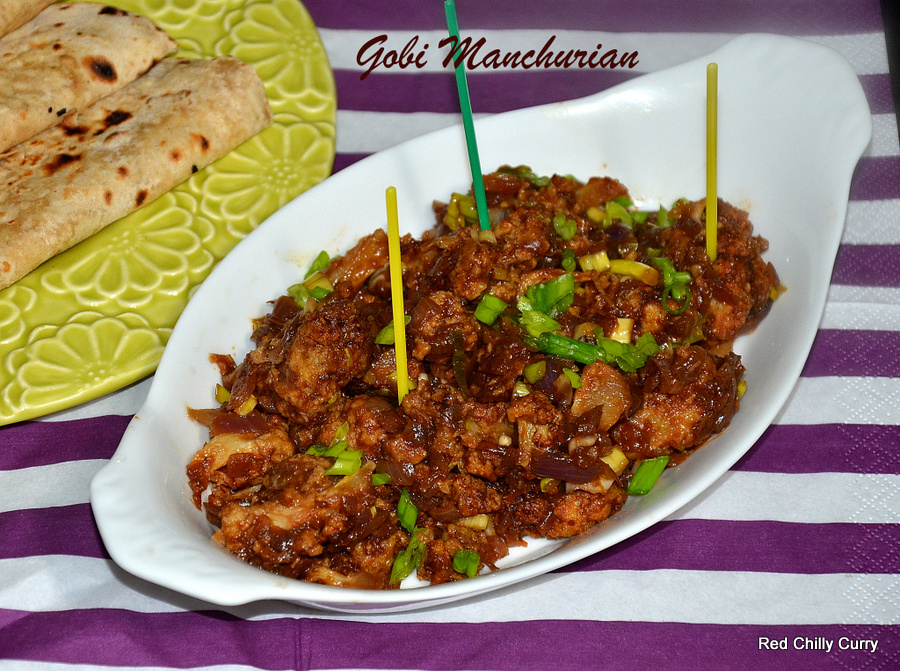 Gobi Manchurian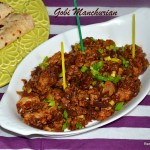 When it comes to Gobi Manchurian everyone at my house tend to pound on it. They just go crazy even when I  make it with 2 whole cauliflower it tends to get over in max 10 mins. Tasting alone one cauliflower will be finished but its fun to make it. My daughter loves it. My brother used to be a big lover of it ,he can just go on eating one full cauliflower and he just doesn't know when to stop. My mom used to get tired of making such huge batches and finally she stopped doing it regularly. This one not only can be eaten as side dish can be enjoyed as appetizers too. Dig the pieces with a food tooth pick and enjoy as a finger food.
Prep Time : 15 minutes
Cook Time : 20 minutes
Yield :

3
Instructions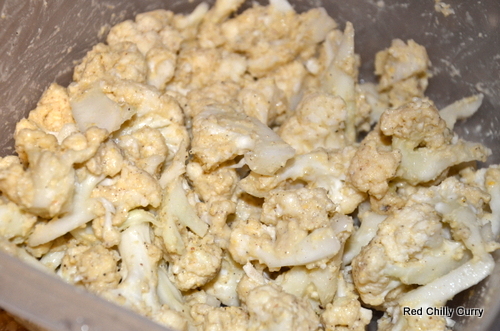 1. Cut the cauliflower in to small florets and wash them well. Let it dry up then mix maida,corn flour,pepper powder and salt in a bowl. Then add it to the cauliflower and sprinkle some water so that its coated well.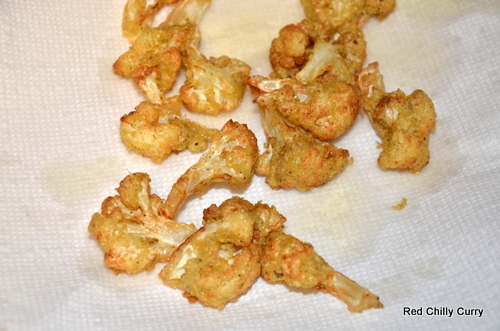 2. Now in a pan/kadai pour some oil and deep fry the cauliflower till they are golden crispy. Then absorb the oil in a tissue paper and keep it separate.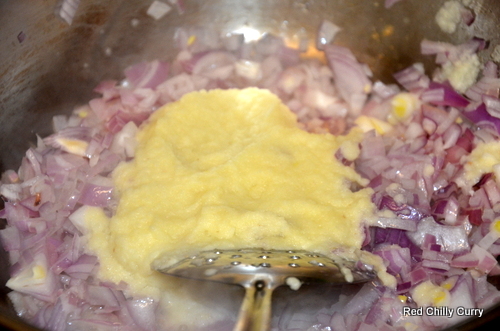 3. In a pan add 3 tsp of oil and saute ginger garlic paste for few min, then add the chopped onions and saute them well. To this add green chillies and toss them well for 2 mins.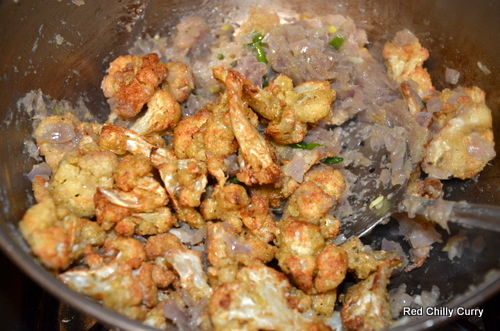 4. Now add the crispy cauliflower and toss them well.Now add all the 3 sauces like soya sauce,green chilly sauce and tomato sauce. Do not add salt at this stage because the soya already has lots of salt, so check the taste and then add extra salt if required. Now remove from from fire. To this finally add the chopped spring onion/scallions as garnish.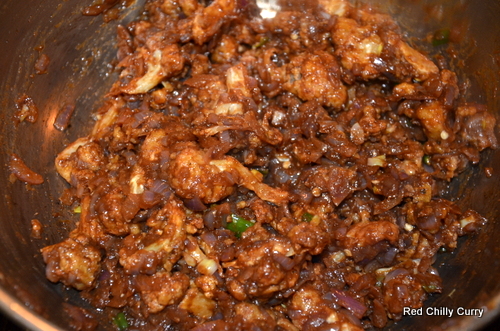 5. Now serve this hot with chapathi or Fried rice. Crispy and crunchy gobi manchurian is ready. Serve it as appetizers too.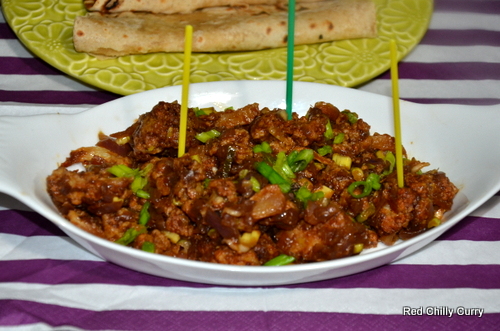 Print