Gutti Vankaya Pulusu-Andhra Style/ Ennai Kathirikai Kulambhu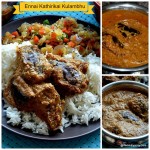 I love this Gutti vankaya pulusu or koora, its so tasty and you can easily get hooked to this curry. Its also called ennai kathirikai kulambhu in tamil but it slightly varies. This is more like Andhra style and I love it a lot. Its def guest pleasing recipe. My mom makes it so tasty even my 6 yr old daughter loves it. Try adding ghee when you feed the kids, they will fall in love. I can guarantee it. Goes well with dosa and chapathi but best when paired with rice. I also have fry version of this. Its called Gutti vankai fry,try with rasam or sambhar taste so heavely....
Prep Time : 15 minutes
Cook Time : 20 minutes
Yield :

4 person
Instructions
1. In a pan fry groundnut,sesame,dhania seed,dry red chillies,grated coconut,fenugreek,onion,garlic one by one, Keep it separate. Let it cool down. Then make a paste of them in blender, add little water if you need.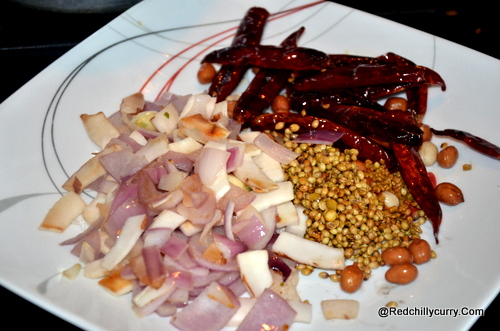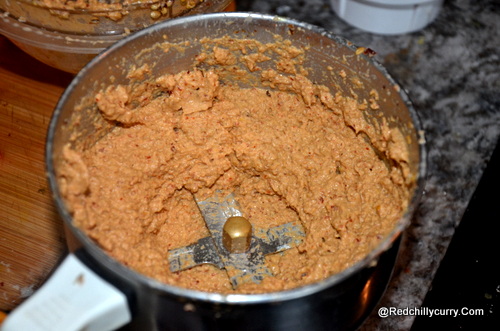 2. Cut the brinjal to four slice as shown in pic and keep it separate.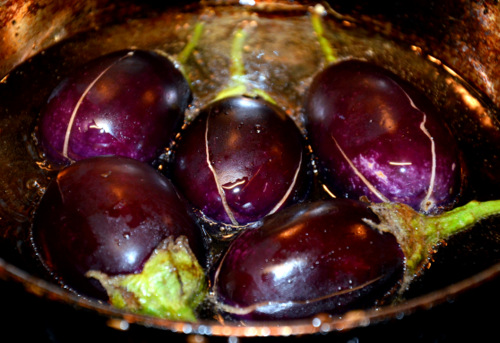 3. Now in a pan add oil(use more oil than usual for this particular dish)do the seasoning mentioned above.
4. To this add brinjal and fry till the brinjal is half cooked. Now add the tamarind paste and let it cook for few mins. To this add turmeric powder,hing and salt. Let it cook for 3 mins.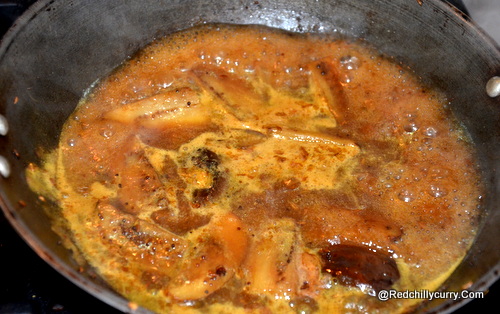 5. Now add the grounded paste and add 2 cups of water and let it cook for 15-20 mins or until the oil starts to ooze out.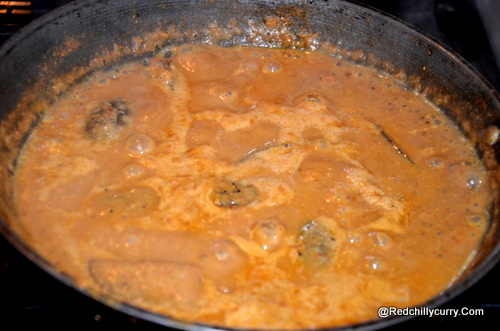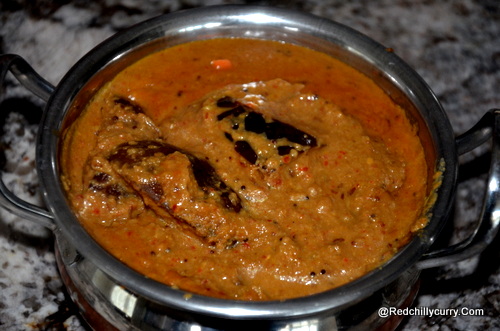 6. Whole house will smell yumm. Adjust water according to your required thickness. It shouldn't be watery,its usually thick like shown in pic.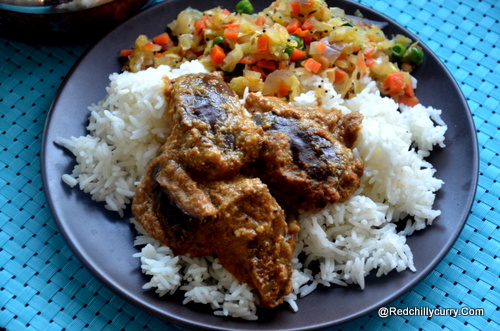 7. Serve it hot with white rice and some potato fry or cabbage fry. Another version of this is dry fry gutti vankai fry. Check it out and that goes well with sambhar ,rasam or any kind of main dish.
Print