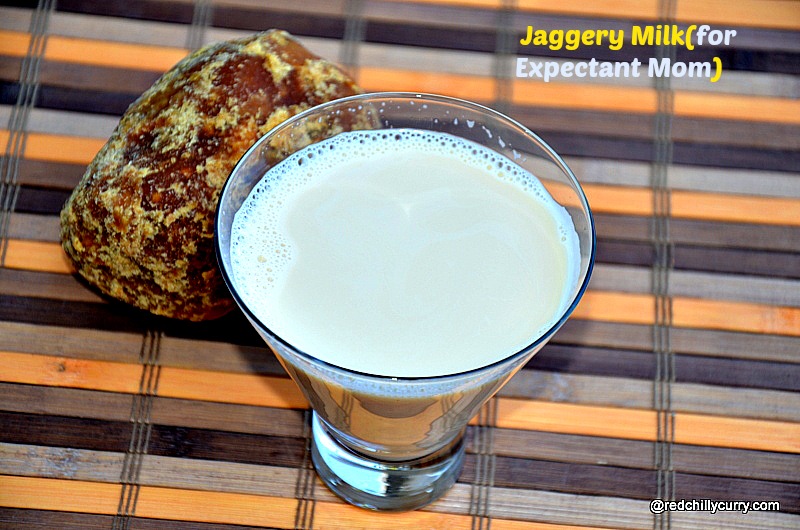 Jaggery Milk(For Expectant Mom)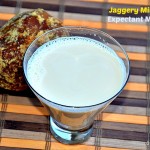 This is a very simple recipe yet very affective one. All mom while they are pregnant tend to get tired towards first 3 months of pregnancy and last 2 months in pregnancy. Their iron is very low towards third trimester. More iron supply should be taken by mom during those times. Lots of people in India believe taking iron pill reduces the color in baby but its not true,though that belief still exist all around Indian mother mind. For such mom instead of pill intake try taking jaggery in warm milk for increase in Iron everyday. Its good for skin & hair,strengthens muscle,helps in anemia,produces fresh blood flow in body and keeps your body brisk instead of being weak & tired. Unlike regular white sugar this has no chemicals in them and jaggery is very good otherwise also. It has lots of health benefits.
So ladies def drink this 3 times in a week and you will benefit for sure. Pregnant women do take it must...diabetic mom can consult doctor and take this in smaller proportion or once in a week may be.
Prep Time : 5 minutes
Cook Time : 2 minutes
Yield :

1 glass
Instructions
1.  Heat milk in a pan. When done let it cool and when its warm enough add jaggery and elachi powder.
2. Mix it well and filter it. Drink this at least 3 times in a week and watch ur body getting brisk and your iron going up(helps in red blood cell increase)
3. Jaggery has lots of health benefits so its even recommended for regular people too. Since I am posting specially for pregnant mom, I am adding this extra information. Helps to avoid weak and tiredness. Strengthens muscle and increase in fresh blood flow.
Print