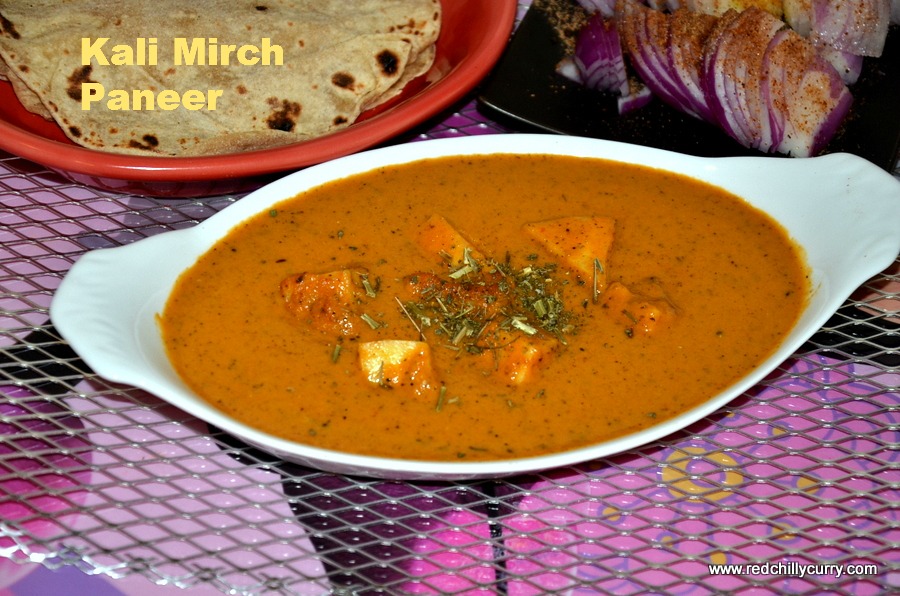 Kalimirch Paneer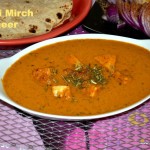 Hi Friends its been a long month and I was super busy with September month marathon posting non stop for the whole month, it was def fun the same way little stressful too since everything had to be done on time. A-Z Blogging Marathon was def fun and I had made recipes from full English alphabet check this link to see full collection of recipes. Now I have taken up the new challenge, This is pure fun because I get to make recipes from the shows I enjoyed or some recipes I have bookmarked and always wanting to try. Srivalli came up with this excellent idea of COOKING FROM COOKBOOK concept and I instantly signed up for it. I am linking this KaliMirch Paneer Recipe to her space.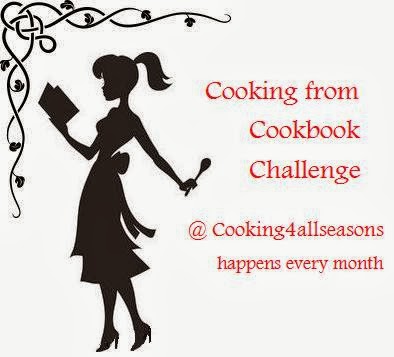 I love watching cooking shows who isn't??? I always get attracted to North Indian dishes especially the spicy ones and anything that is related with paneer is like extra bonus to me. I have always been a great fan of SANJEEV KAPOOR shows in you tube and I love HARPAL SINGH'S Idea about food a lot. I was bored with regular paneer dishes and was browsing to try something new, I saw this particular dish and got inspired. I made it immediately that evening since I had everything handy at home. I loved the out come and have served to guest a lot of time and always got compliments for this dish. So its definitely a very tasty yet little spicy dish, but getting impressed and getting compliments from your guest is our goal right??? well u will be showered with love :)
Prep Time : 10 minutes
Cook Time : 20 minutes
Yield :

4
Instructions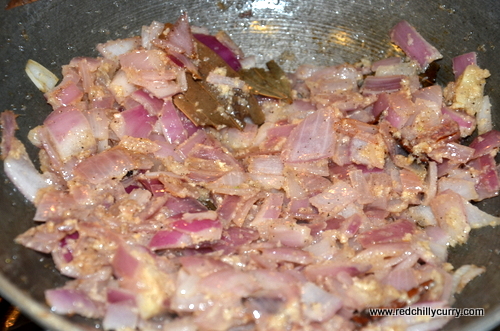 1. In a pan add butter/oil, to this saute cinnamon,cloves,bay leaf,elachi for few mins. To this add onion and saute it till they become tender.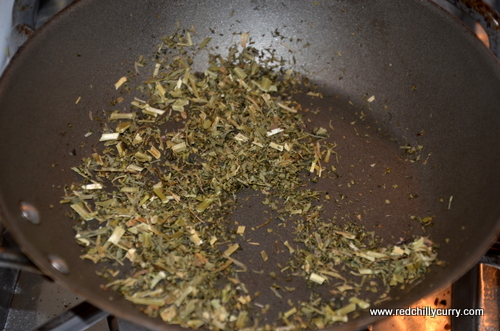 2. In a different pan lightly roast dry fenugreek leaves(kasoori methi)and crush it and keep it separate. Then back to onion saute, to this add ginger garlic paste,tomatoes and saute them til it is soft. Then add spices like turmeric powder,chilly powder,coriander powder,salt and saute it well.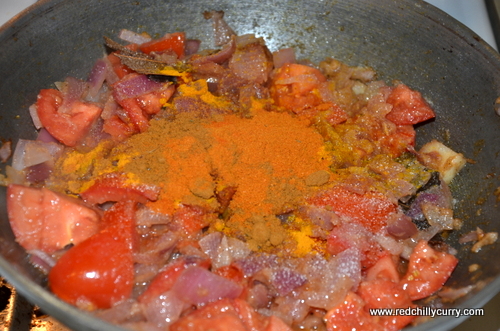 3. When they are tender mix roasted kasori methi leaves and stir for a min. Remove from fire,let it cool. Then blend them well in mixie and filter them using a metal filter and keep it separate.(This is done to get the gravy creamy texture instead of getting pieces in our mouth)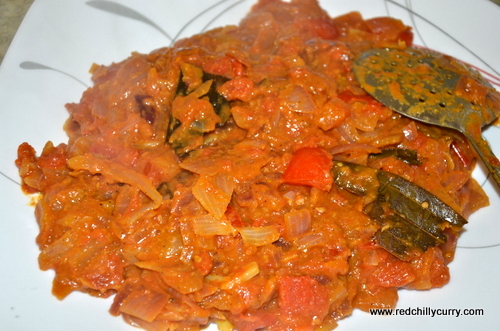 4. Chop paneer to required shape. I always saute it in oil for a min and shift it in to a hot boiling water bowl.This helps paneer stay soft in gravy.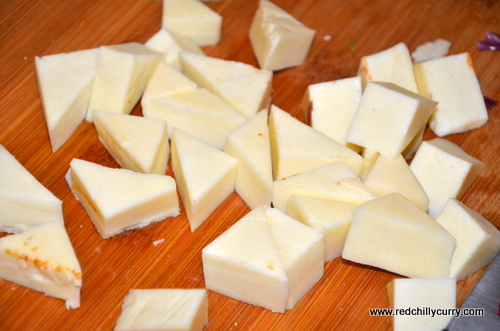 5. Now in a pan add ghee/butter to this add jeera,then freshly crushed pepper and saute it for a sec. To this add cashew nuts. Now add the  ground onion-tomato gravy kept separate and let it boil for 5 mins. I didn't have fresh cream so I added milk and stirred for a min. They both taste a lot same,so you can def substitute milk in place of fresh cream in curries. To this finally I added garam masala. Keep in stove till the oil starts to bubble at the top. Then remove from fire.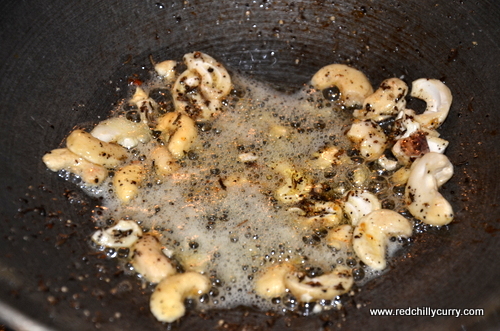 6. Serve this with chapathi,puri or Naan. They will taste very good. Perfect blend of spice and creaminess.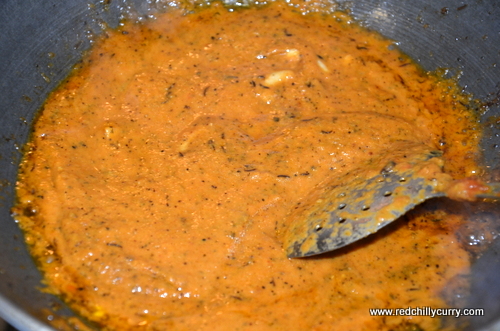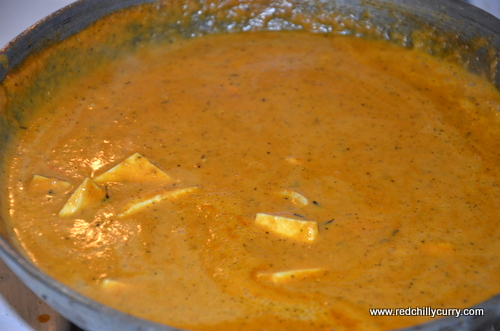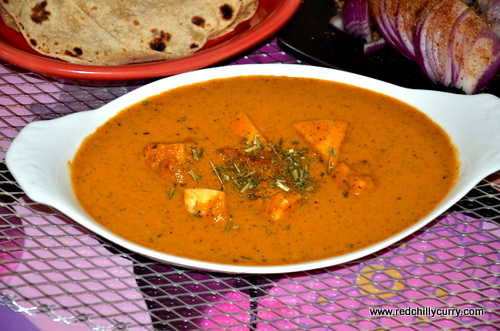 Print