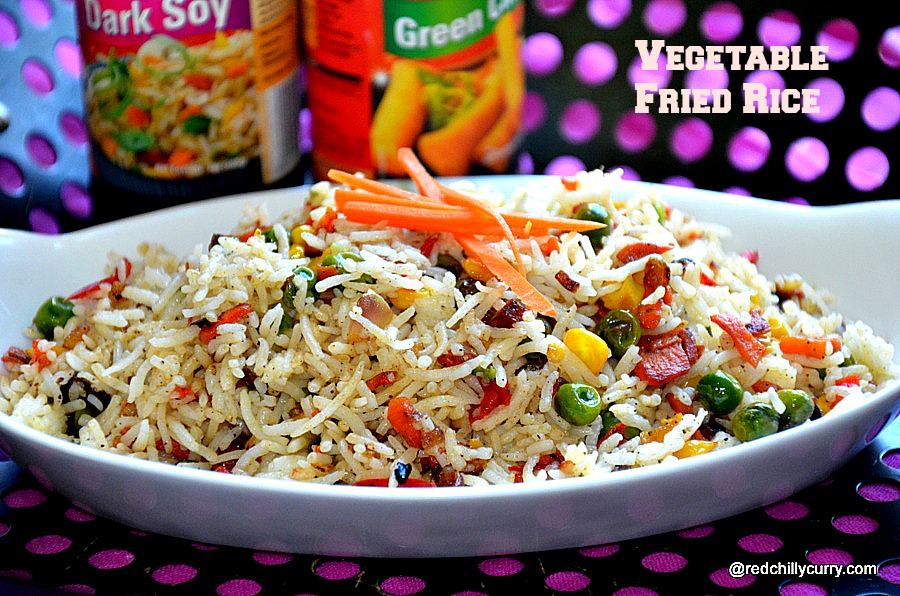 Vegetable Fried Rice(Kids Recipe)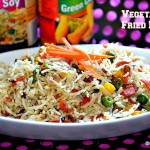 I love fried rice, who doesn't. I have started making this very frequently because my daughter loves it. Its best for kids lunch box. Can be made quickly and they will never bring back the food home. All gone to their tummies,that's what all moms need too. So if you kids fuzzy about food, try this and you will see them asking for more serving after coming home too.
Prep Time : 10 minutes
Cook Time : 20 minutes
Yield :

4
Instructions
Notes:
I never add beans,spring onion to kids recipe because there is no point they will not like it anyway so its better to give them what they want all kids will love this combo.Corn,carrot and peas are all kids fav don't you agree???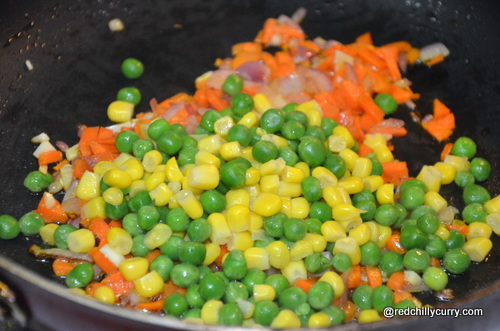 1. Boil basmati rice first. When they are done keep them cool for 10-15 min in fridge(this process is done to get that perfect separate rice)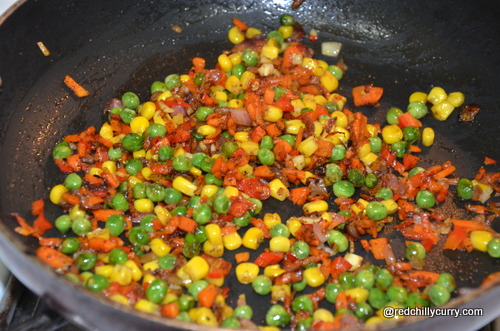 2. Now add oil and start saute onion,carrot for few mins. To this add finely chopped garlic(the flavor is so good your kids will love it)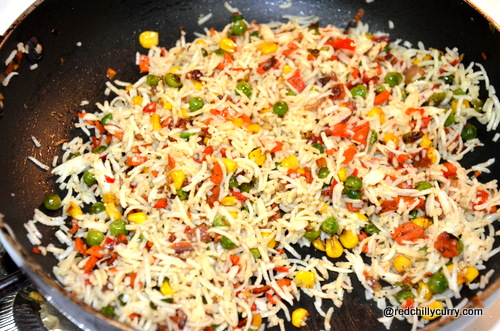 3. Then slow;y add corn,capsicum and peas and stir well for few mins. To this add salt and pepper. Do not add salt and pepper to rice that perfect white combination wont come.
Also when its seasoned to veggies they are more flavorful.
4. Now take the rice from fridge and stir them along with rice. Perfect separate rice with restaurant look can be achieved in no time. Switch it off. Just before removing the rice from pan, I always add a tsp of ghee to rice to get a very nice aroma. Kids will love it.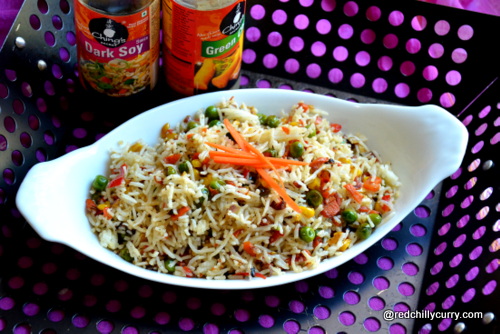 5. Now vegetable fried rice is ready. Easy for lunch box and ready in 20 mins. Yumm even we adult can resist its taste.
Print