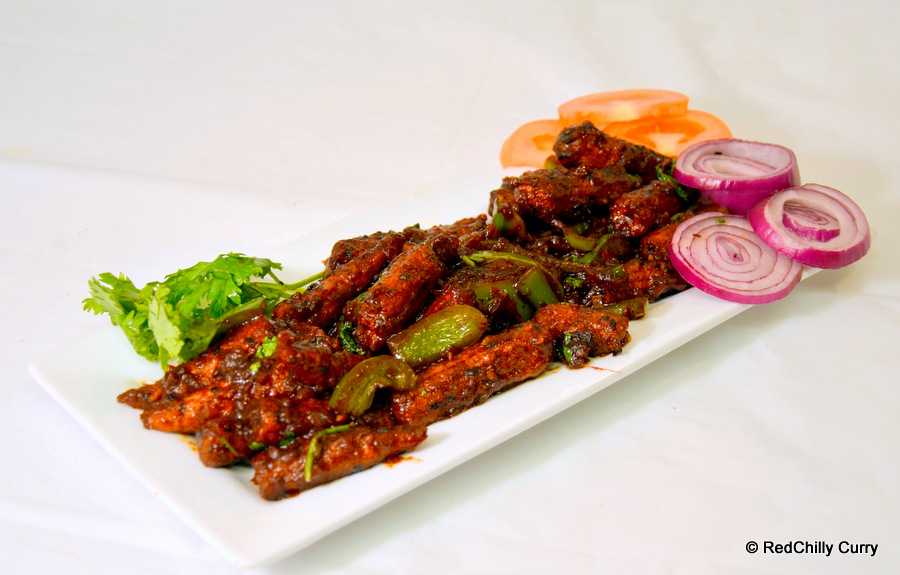 Babycorn Manchurian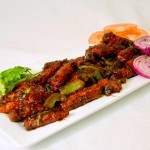 BABYCORN ohhhh yum yum....if  you love INDO-CHINESE food then this recipe will be in you favourite list,i love this deep fried baby corn coated with spicy sauces and the dark golden brown dip of soya flavour is so overwhelming.perfect blend of indian and chinese sauces. serve this as appetizers or as main course to your dinner.
Prep Time : 15 minutes
Cook Time : 15 minutes
Yield :

2
Instructions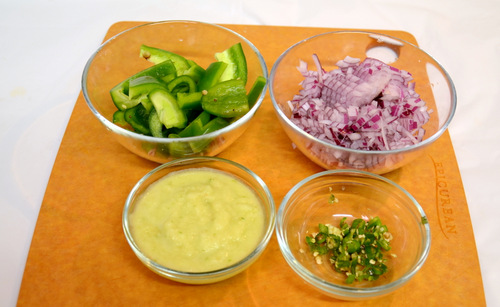 1.Chop capsicum,green chillies,onion and make a paste of ginger&garlic.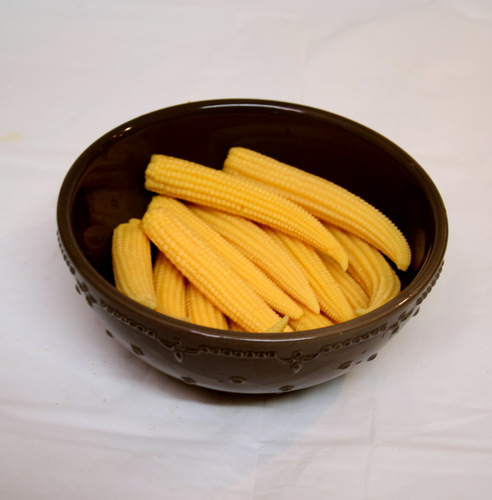 2.Take 10-15 pieces of baby corn wash them and pat dry,cut into halves.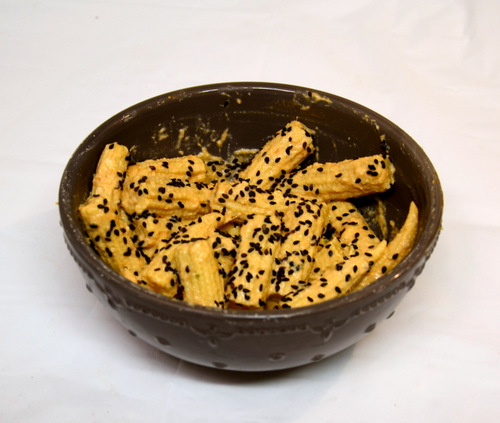 3.Make paste mixing corn flour,maida,ginger&garlic paste,salt,pepper,water and dip the baby corn well.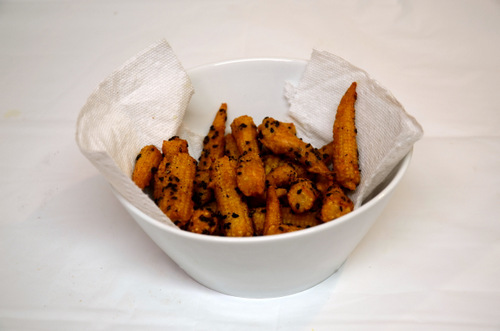 4.Sprinkle some sesame seeds on top of the baby corn to get a better Indian touch,now deep fry them in oil.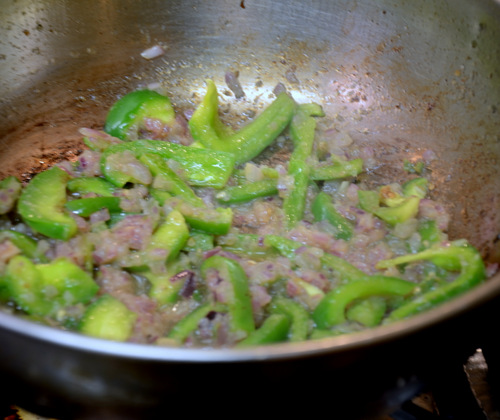 5.Heat the kadai/pan pour some oil and saute onion,capsicum,green chillies,ginger&garlic paste.Then add the fried baby corn and add the sauces like soya,red chillies and fry for sometime.remove from fire and garnish with spring onions.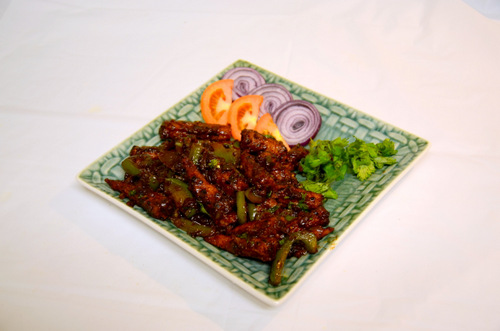 Print