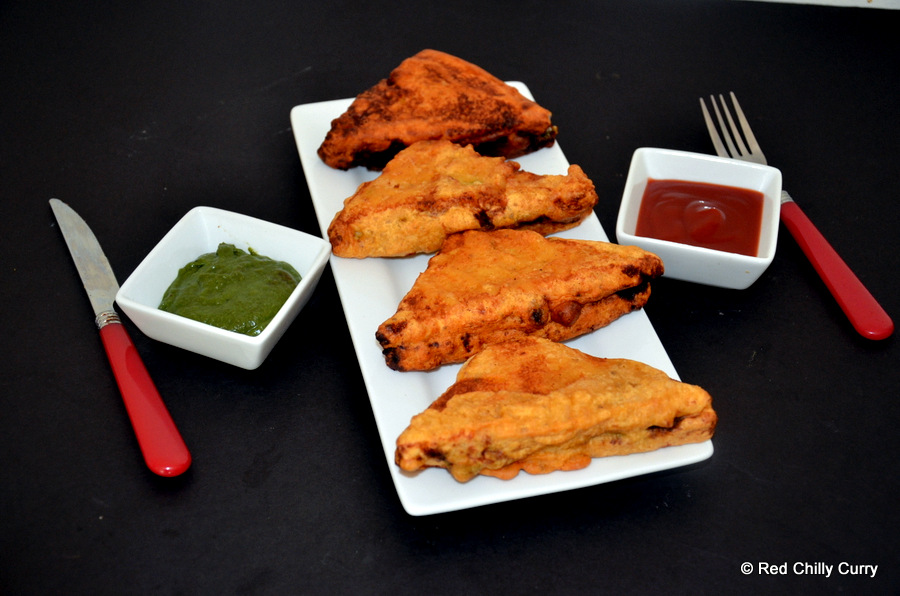 Bread Bajji/Bread Pakore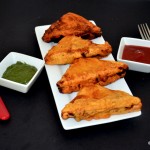 This sandwich is a road side one.I dont exactly remember where I had it first time,I think it must be in Pune.I went out with my sister and I ordered this thing because all the guys were ordering it,looked totally cool and filling.Its called bread pokara though it looks more like South Indian bread bajji.I had some bread left out and only in the morning I made poori and masala, had some left over potato stuffing so I thought why not have a nice filling snack for evening so I made this.Its a must try one all will love it.
Prep Time : 20 minutes
Cook Time : 10 minutes
Yield :

2-4
Instructions
1.Slice the ends of the bread and cut in to halves.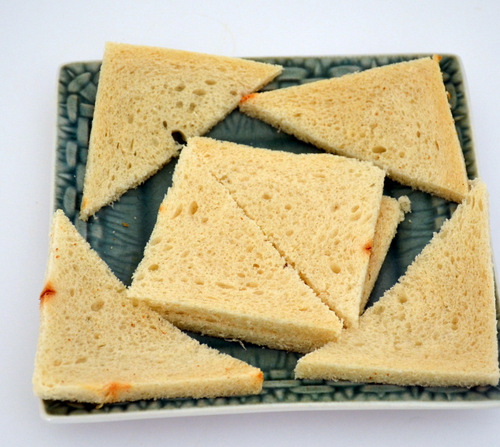 2.Now take a cup mix besan flour,salt,turmeric powder,chilly powder,ajwain and mix it together.Now add little water and make the batter consistency little loose.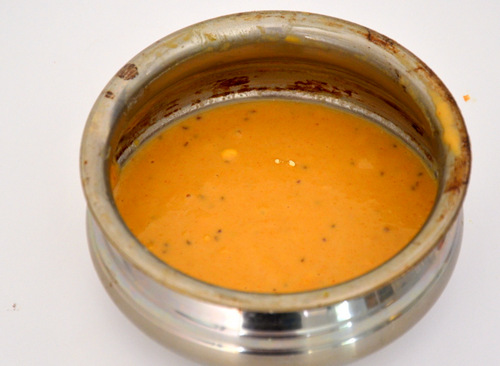 3.Then keep coriander/mint chutney paste,sweet chutney,potato stuffing ready.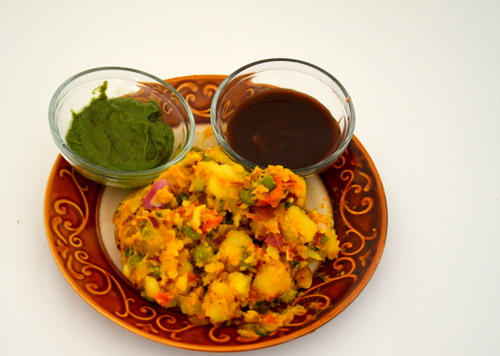 4.FOR CORIANDER MINT CHUTNEY:
Coriander & Mint leaves-1/2 cup
Green chillies-5
Garlic-1
Lemon juice or tamarind
salt
Mix all this together in a blender and blend well.Then add little water to make it like paste.
FOR SWEET CHUTNEY:
Dates-1/2 cup
Tamarind pulp-1/4 cup
Black salt-1/4 tsp
Chilly powder-1/4 tsp
Salt to taste
5.Now to the bread apply some green chutney to one side.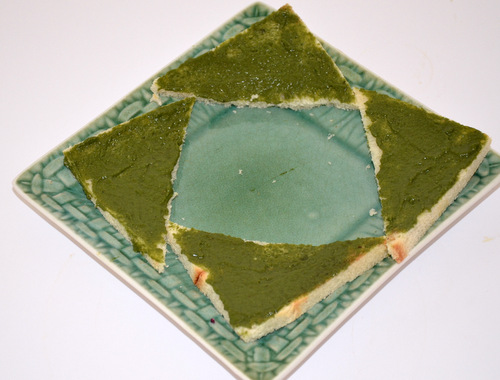 6.Then apply the sweet chutney to the other side.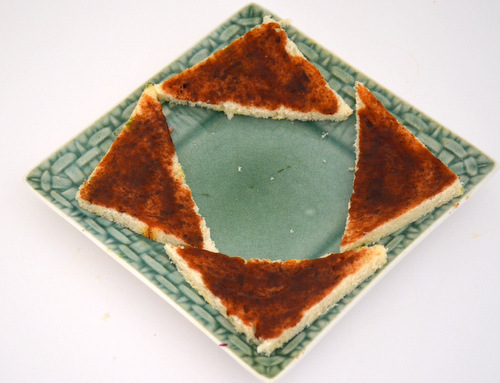 7.Now stuff the potatoes filling in between the slices and press it little bit so they stick inside properly.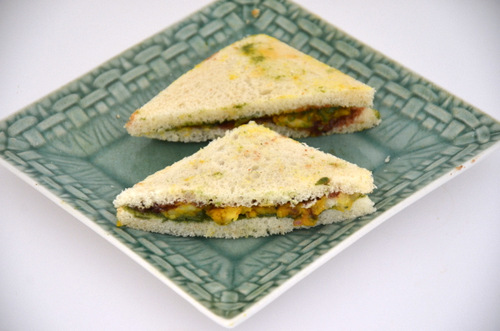 8.Now heat oil in a pan to deep fry the bread and dip it well and turn both the sides till they become golden brown in colour.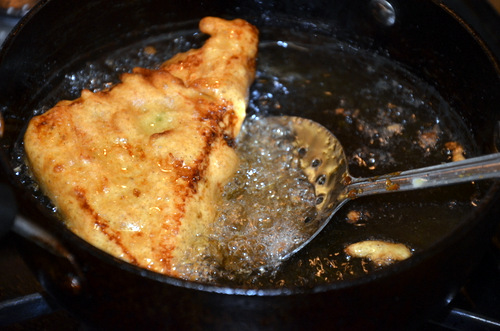 9.Now serve it hot with green chutney and tomato sauce.
10.I have just cut the plain bread to rectangle shape and have dipped in the batter without adding any chutney or filling inside.Kids will love it and my daughter really enjoys it plain.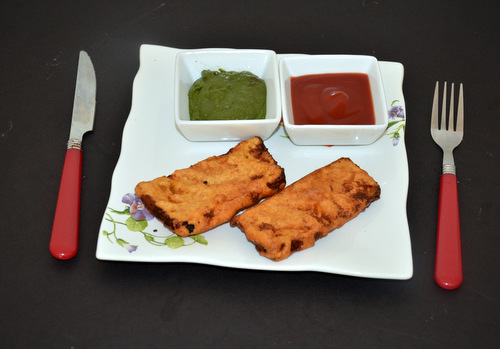 VARIATION:
You can boil some potatoes smash them and add little green chillies,salt,lemon juice and stuff inside the bread as potato stuffing.
If you dont have sweet chutney just feel free to use tomato sauce it taste great too.
If you are very health conscious then you dont have to deep fry it.keep it on tawa/pan and toss it well on both sides.
Print