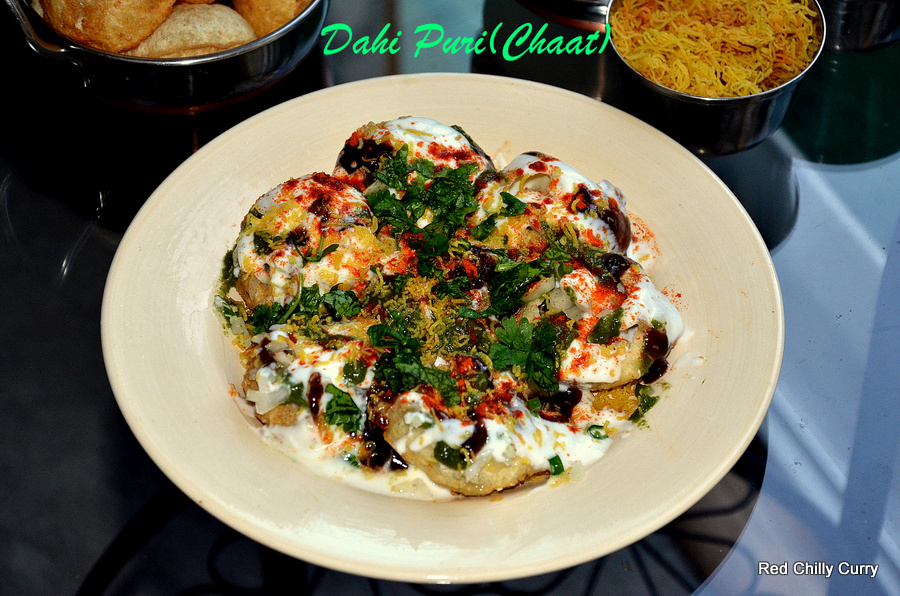 Dahi Puri/Dahi Poori Chaat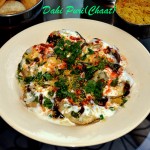 I live for chaat food really I am not kidding. People can make me instantly happy with these chat food. I love going to "Gangotri" (Chaat  shop)in Chennai almost every weekends (Sometimes even daily...heheh)First thing I thought I would miss after coming to USA was chaat food, I wasn't worried about anything else but I remember asking my husband if there is  enough chaat food shops in New Jersey and he used to laugh saying there's lots of shop and I was really happy for  yrs until I landed in New York. There is no chaat shops here boooooooooo so now I have started to make them on my own. Hmm ....well that's my sad story anyway now lets go back to making the recipe....
Prep Time : 20 minutes
Cook Time : 5 minutes
Yield :

6-8
Instructions
1. Before making this dahi puri boil the potatoes then make Green Chutney(Mint spicy chutney)and Sweet Chutney and keep them ready.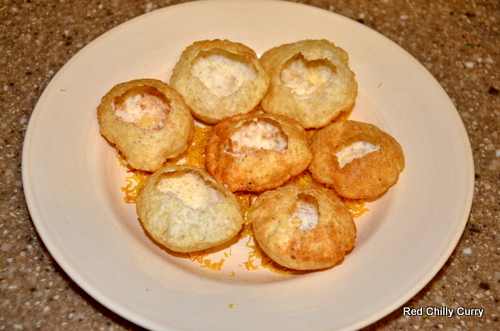 2. I was super hungry on Sunday so I just used the store bought puri to make my chaat but its easy to make at home too will load the recipe for puri soon.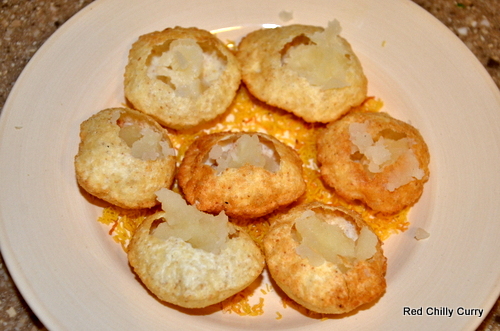 3. In a plate spread some Sev/Omam(click this to get recipe for sev/omam)then place the puri and make a hole in the center. Now take the potatoes and mash it to little pieces to the potatoes add some salt and chilly powder. Then stuff them inside the puri.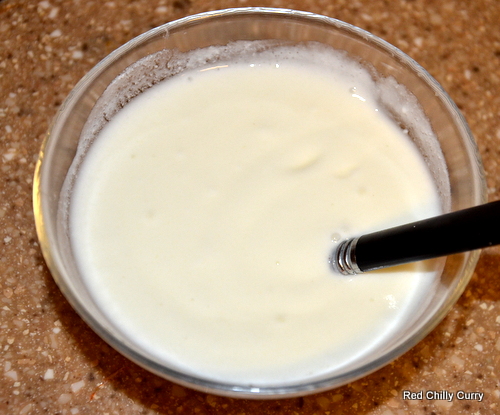 4. Now take some fresh curd and add 2 tsp of sugar and mix it well,then keep it separate.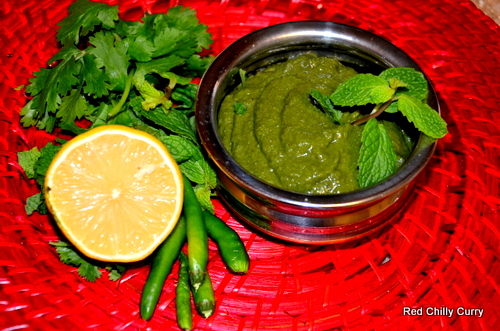 5. Now take green chutney & sweet chutney then add 1/2 tsp of each on all the puris.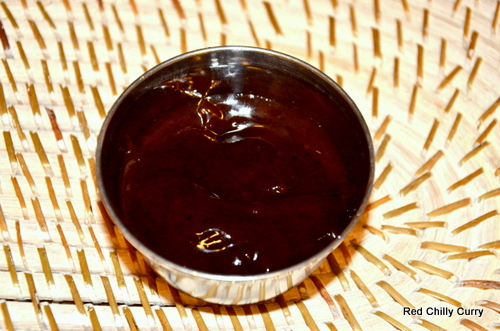 6. Now liberally spread the mixed curd to your taste. To this add some onion(center of puri)I always love chopped onions in my chat food.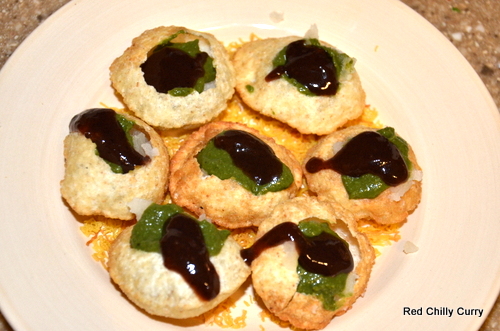 7. Then again sprinkle some green chutney and sweet chutney according to your requirement and one more coating of dahi too,to this sprinkle some chilly powder,jeera powder and chopped coriander leaves and serve it fresh.Yumm yumm they will taste heavenly.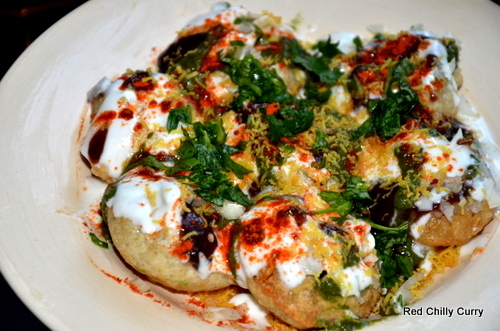 Print