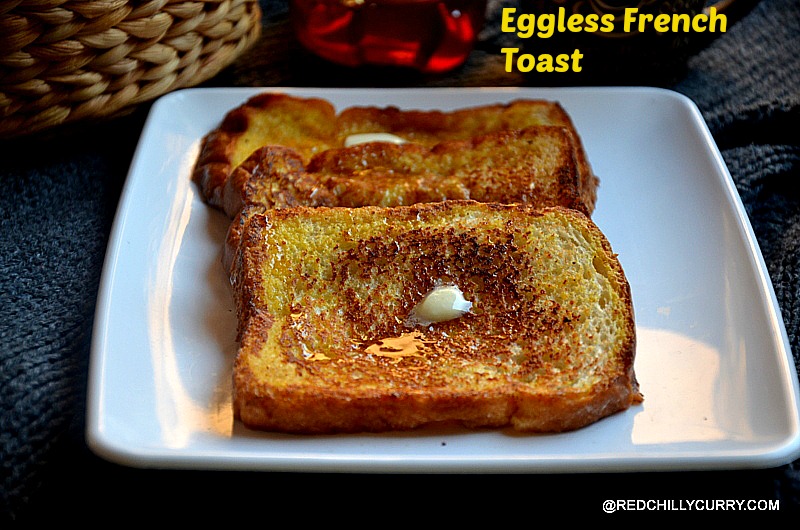 Eggless French Toast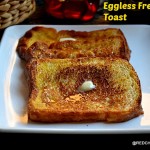 Eggless French Toast is very tasty and simple to take. From kids to adults will love it. Best french toast for vegetarians. Those who haven't tried it must def try it. I make it whenever I have that sudden urge for food. Weight less recipes and keeps you filled for long time. Quick brunch for kids who come tired from playing. Enjoy this with honey on top or maple syrup on top. I love to add a small piece of butter just before taking from pan.
Prep Time : 5 minutes
Cook Time : 5 minutes
Yield :

4-5 toast
Instructions
1. In a pan heat milk and after they boil, switch it off.  To this add custard powder and sugar. Mix them well till the sugar gets completely dissolved.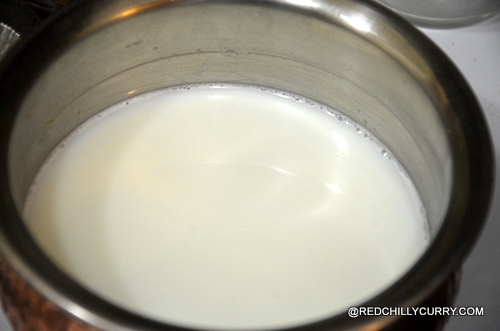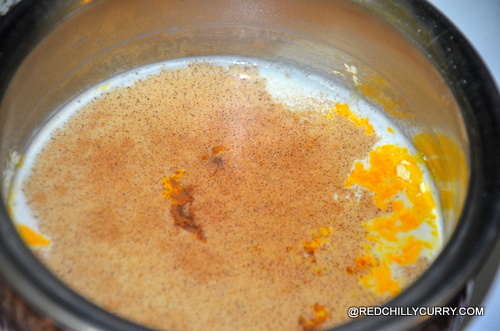 2. To this I usually add little bit of cinnamon powder. Its up to us, you can add now or after you take it out from the pan.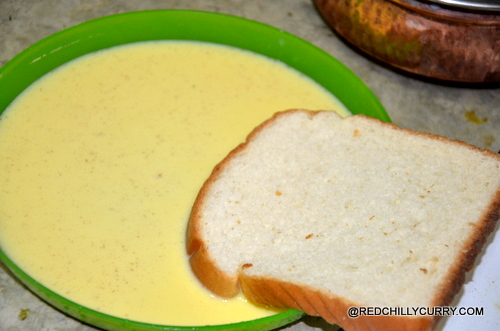 3. Now heat the pan and add some butter. Take bread slices and dip in milk as shown in pic. Do not dip for too long,just a quick dip on both sides.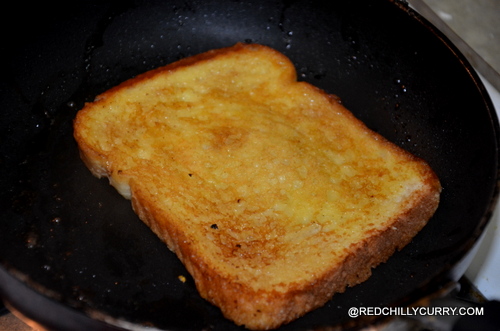 4.Use thick bread for this toast because thin slices will get mushy ,if using thin slices do not dip in milk just try to pour little by little milk with a help of spoon and coat the bread. Don't over pour the milk too.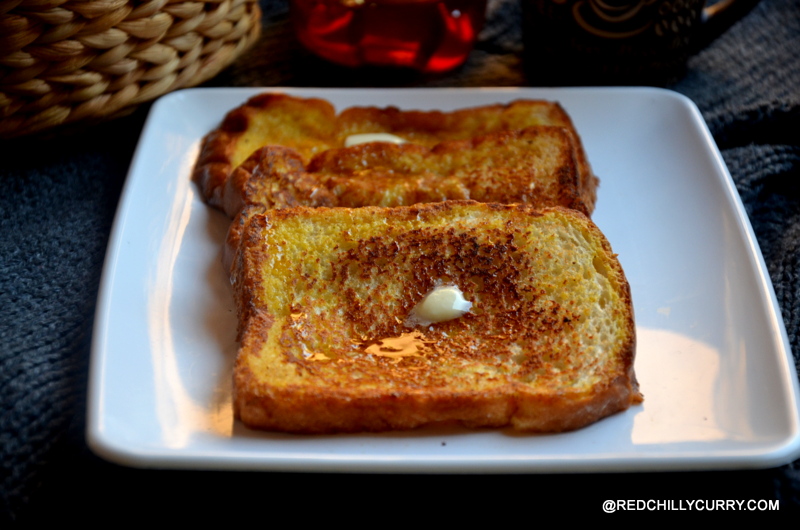 5. Then place them on pan and let it turn golden brown,then slowly turn to other side. Yummy golden french toast is ready to eat.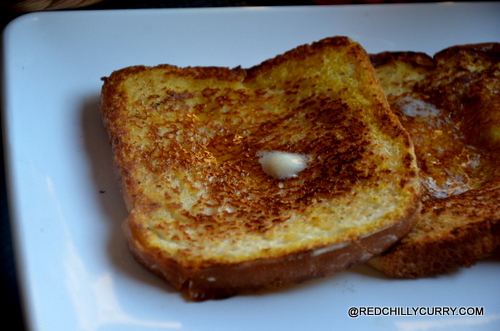 6. Now add maple syrup or honey on top. To this add a small size of butter on top and enjoy the toast. So yummm...
Print