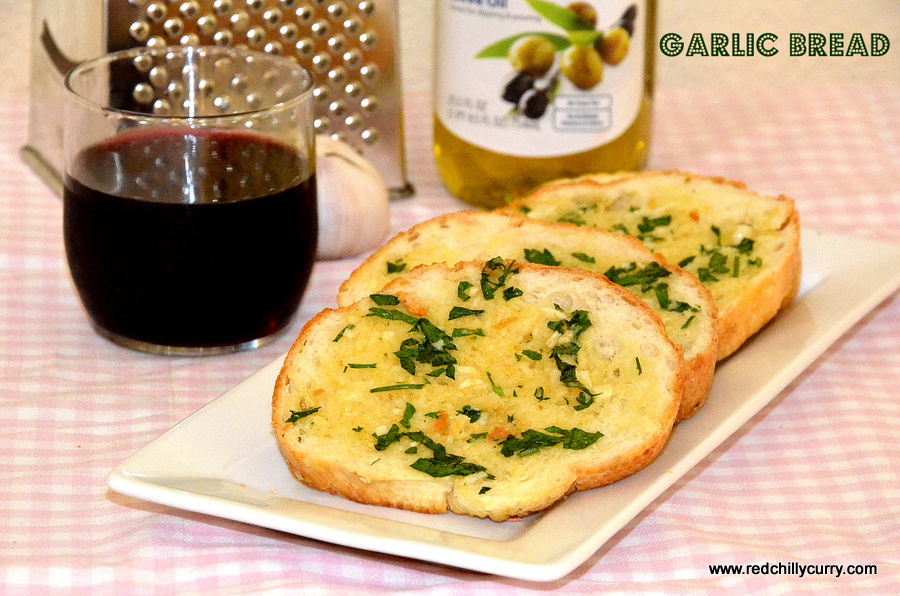 Garlic Bread(Homemade)-Texas Style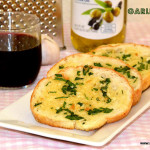 I have selected Garlic Bread for my A-Z BLOGGING MARATHON this month. Its under the Baked & International recipe category. This is conducted by this lovely lady Srivalli and there are a bunch of fellow bloggers who are joining me in this exciting competition. I would like to link this to Preeti.


 I have always wondered how good it will be to bake your own bread and make garlic bread out of it. But this time I took the shortcut. I bought freshly baked FRENCH BREAD from store and made this garlic bread in no time. Its best when you entertain people at home and easy option for kids parties. They will come out very well and everyone will join it. You cab use Baguette Bread too. Both are perfect to make this garlic bread quick.
Prep Time : 5 minutes
Cook Time : 15 minutes
Yield :

4
Instructions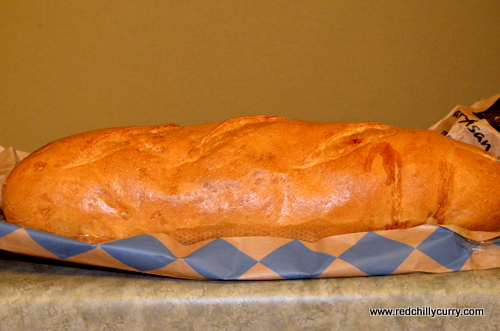 1. I bought this freshly baked french bread from store to make my work super easy. This is what I do when I have guest at home. Sometimes certain work has to be minimized and I always choose garlic bread this way instead of baking a fresh bread at home. You can use baguette bread too. Its very crispy and yummy when broiled.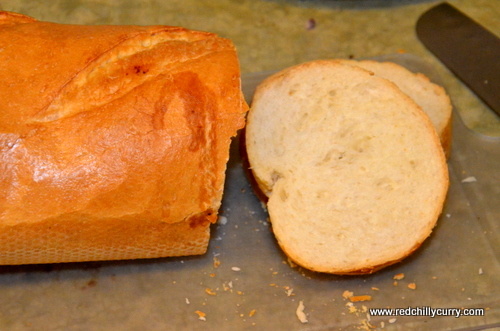 2. Now slice them according to your required shape I like them oval so I slice it this way.(I ONLY USED HALF OF THE LOAF HERE)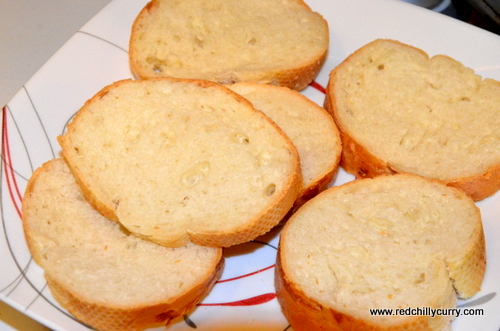 3. Now spread the pieces nicely on a pate to coat it with butter and garlic.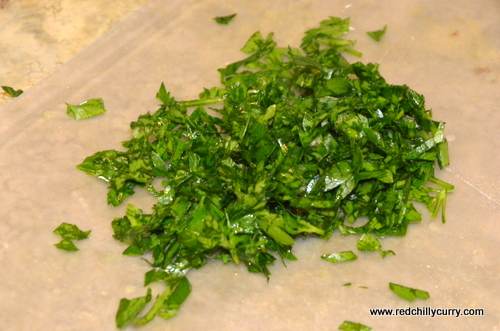 4. In a bowl mix butter,unsalted(room temperature)chopped garlic pieces,salt. I love to add garlic powder and Parmesan cheese and I mix everything well. To this add freshly chopped parsley and mix them all well.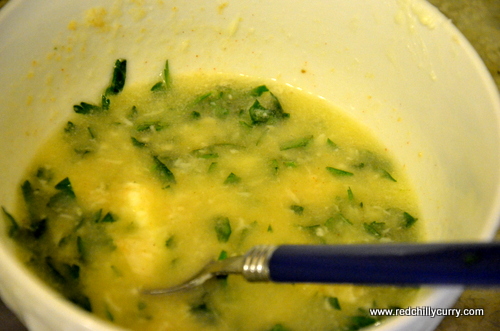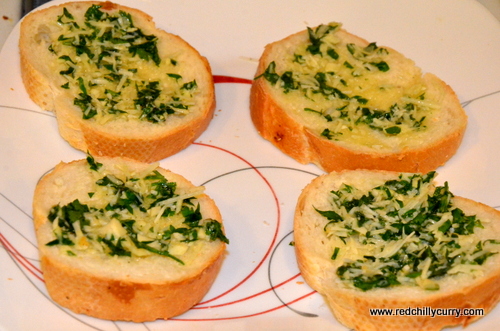 5. Now spread on the bread pieces, and finally brush it with olive oil on top. I love the flavor so I always do it. Now pre-heat oven to 350 F and wrap the bread in an aluminum foil and bake it inside for 10 mins.(For the whole loaf it requires 20 mins)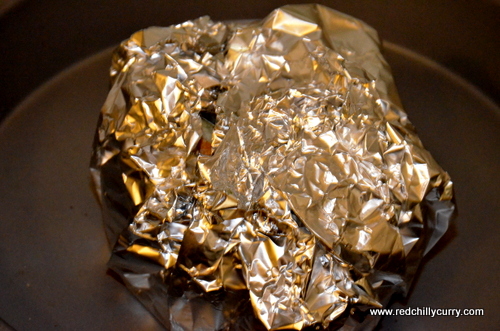 6. Now remove them carefully and open the foil and let it sit extra for 5 more mins till the top crust is nicely tasted. Now enjoy the hot crunchy garlic bread with soup or for your evening Tea snack.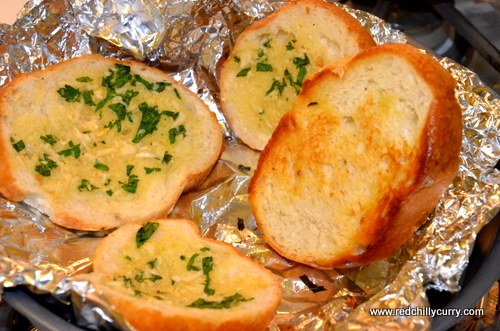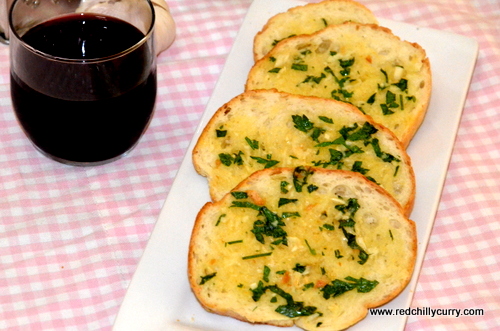 Notes:
You can add cheddar cheese or any cheese on top for extra kick.
You can mix red peppers,black peppers,organo or any flavor you prefer while mixing with butter.
You can slice the bread horizontally in half, and apply the butter mix on both the sides and bake it this way too, and you can chop to small pieces 1 inch finally. Either way both will taste yumm.
Print