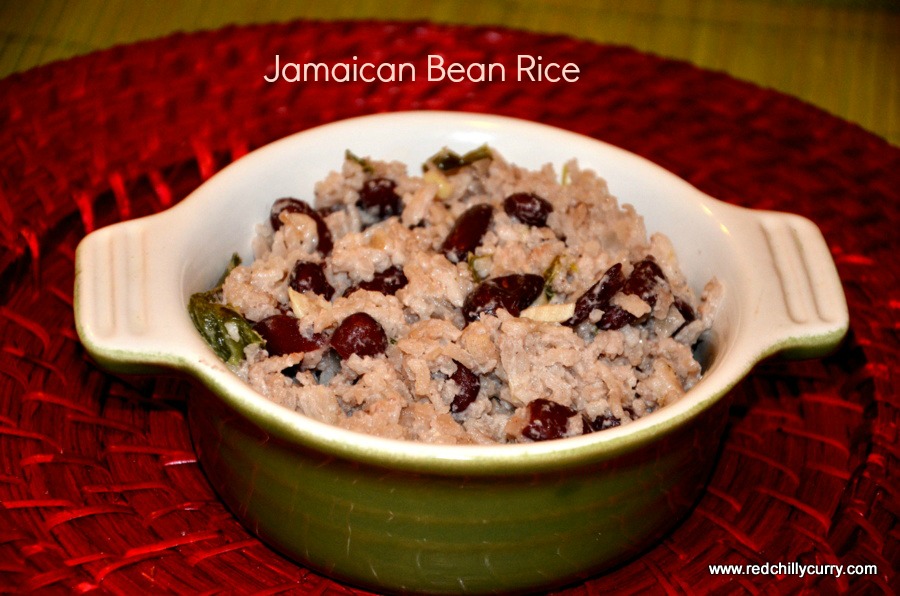 Jamaican Bean Rice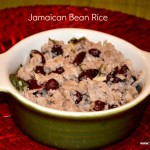 Jamaican bean and rice or Jamaican bean rice is very famous. I had this when we went on cruise to Mexico, we had a particular island that had authentic African food and since I was pure vegetarian I had very limited choice, but I loved it a lot. It had that coconut milk taste in it and it was very tasty. I didn't really know what ingredients where in them so I browsed few African recipes and had a chance to make it. Linking this to Blogging Marathon # 36 conducted by Srivalli( if you haven't checked her marathon detail you should.. it's really interesting)I am doing International Recipe for 3 days for 2nd week of jan and kids for week 3. Well its a flavorful dish do try it out.
Prep Time : 15 minutes
Cook Time : 15 minutes
Yield :

2
Instructions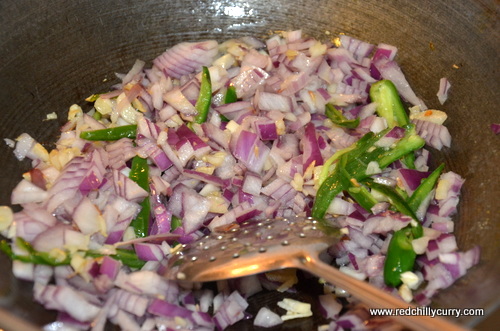 1. In a pan add oil saute garlic, ginger,onion and scotch bonnet or jalapeno for few mins.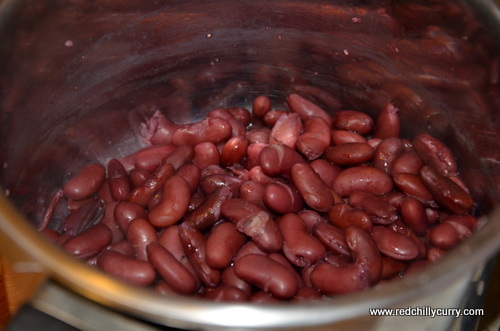 2. Soak rajma or red kidney beans a night before and next day boil them and keep it separate. Now add it to the onion mix.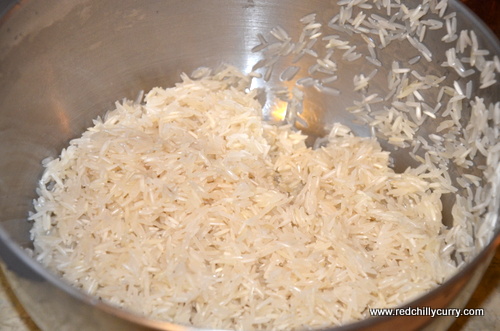 3. To this add long grain rice and stir it for a min. To this add one and half cup hot water and one cup coconut milk and stir it again. To this add salt and pepper powder and close it with a lid. Let it cook well.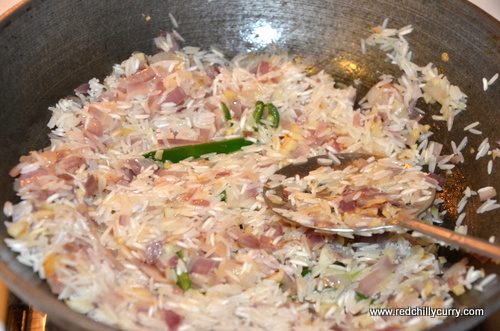 4. Now to this add red kidney beans and stir it well. Then finely chop thyme leaves and add to rice. This is very important because the flavor is very good.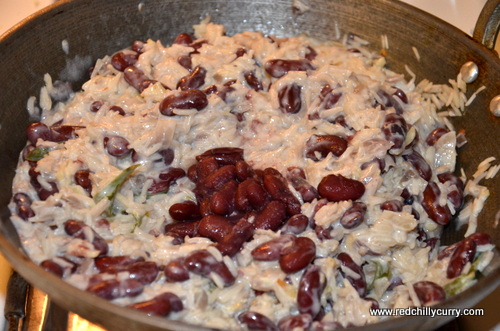 5. This is how jamaican bean rice is made.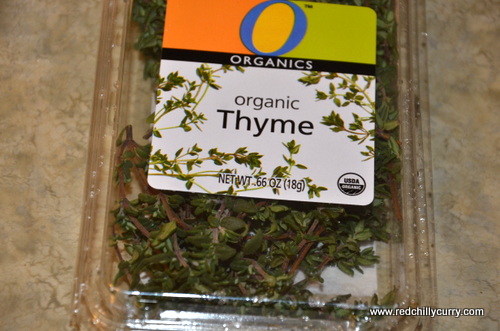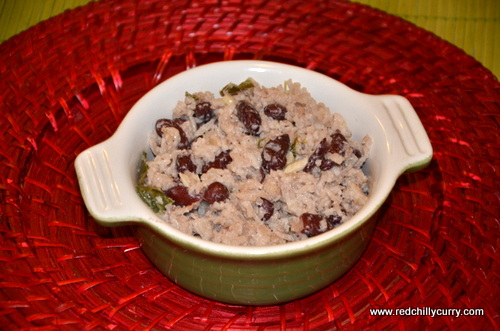 Print