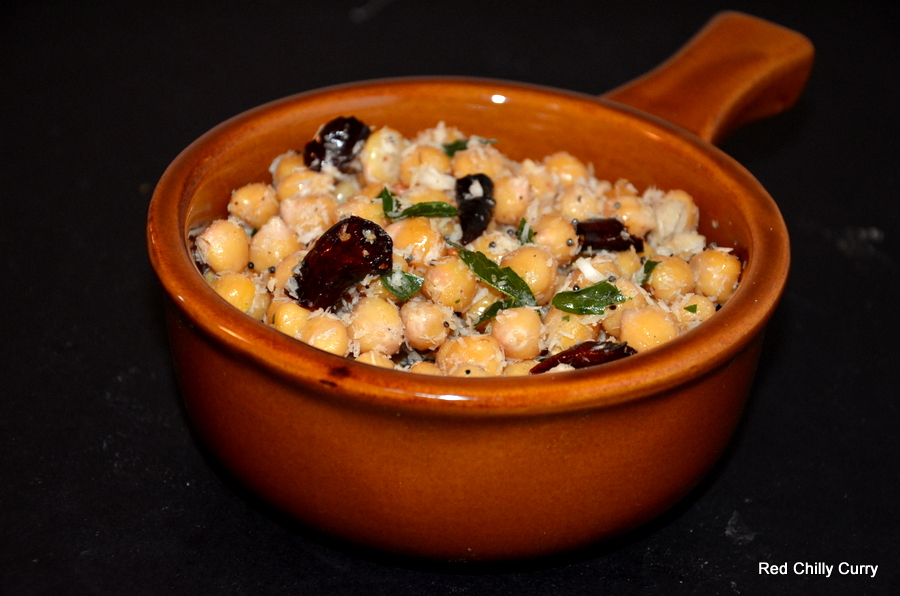 Konda Kadalai Sundal(Chickpeas)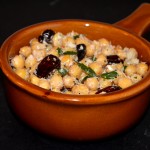 This Special sundal is made on auspicious days like Vinayakar Chadhurthi and Navaratri.I know when they say sundal everyone will think of beach only.Its more like a traditional snack for the people who comes to beach.Its easy and simple snack that can be made in 5 mins.Its very healthy full of proteins and kids will def love it.
Prep Time : 5 minutes
Cook Time : 10 minutes
Yield :

4
Instructions
1.Soak the chickpeas in water overnight(at least 8 hrs)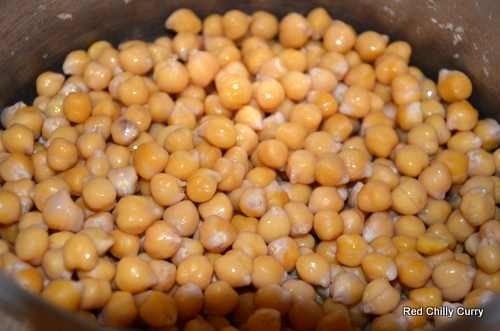 2.Then let it boil for 10 mins,see to it that it doesn't get over cooked.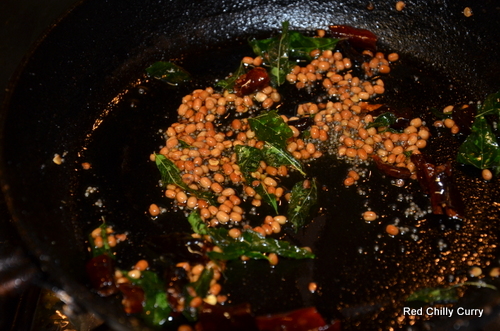 3.Then do the seasoning mentioned above.Use coconut oil for better aroma and taste.Then add the chick peas to the seasoning and stir for a minute.Add salt and mix it well.
4.Then sprinkle some grated coconut and stir it once again and remove from fire.So easy and quick.Enjoy it as a evening snack with a nice cup of coffee or tea.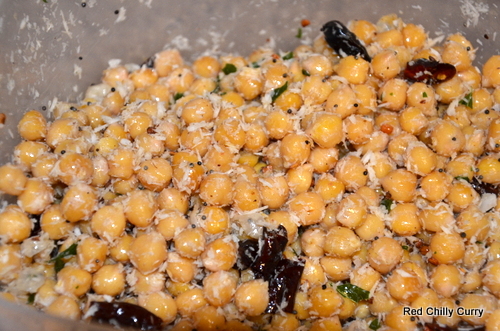 Print