Matar kachori recipe | Peas kachori recipe | Matar Ki kachori | How to make peas kachori
Peas Kachori / Matar Kachori is one of my most favourite evening snack to munch during winter season. This soft flaky yet crunchy snack is definitely a treat to your taste buds. I first tried this when I went to DELHI. I went with my family and I couldn't resist seeing this in a shop, but was not sure if I would like it. When I kept staring at it, a lady next to me asked if I want to try it? and I hesitantly repeated that " I am not sure, since I am usually a Chaat lover and not a big fan of deep fried hard snacks". She then ordered it and I just grabbed my pani puri and went back to my table. I was surprised to see this lady walking to my table and showed me this yummy peas kachori/ matar kachori drenched with sweet and green chutney and I couldn't say no to it.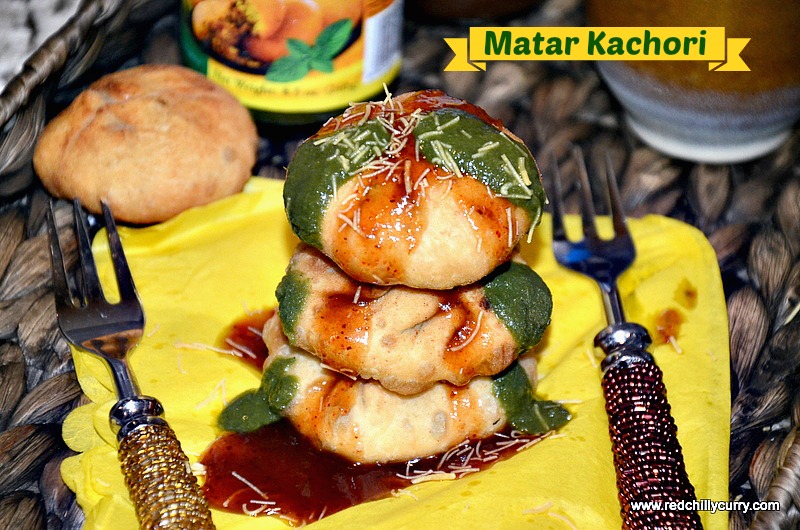 I tried it and have been hooked to it till this day. I keep hearing from my friends that I am suppose to eat it with tomato sauce. I have never seen or tried this in any other form, so I always make it like the way this lady offered me. Drenched with sauces and sev.  even add some sweet yogurt if I am in a mood for peas kachori chaat version. Like I said I have no idea if this is drenched or eaten as main with sauces on side, I love it this way so sharing it the same way. This peas stuffing is so good and I can bet you can't just stop with 2-3 pieces, it's very addictive. You can also make this pes kachori/matar kachori filling and make it as puri and enjoy with potato stuffing. I have similar type of peas kachori puri recipe as dinner and pairs so good with Spicy dum aloo curry(Spicy potato curry)  Okay now off to making of Matar kachori/ Peas kachori recipe.
Step by step of making matar kachori/peas kachori recipe
Matar Kachori Recipe | Peas Kachori recipe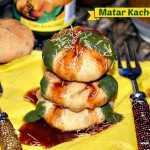 Perfect evening time snack and taste so good. Peas kachori is one of the best kachori and will be loved by all. It's very addictive and kids will love it too. Adjust the spicy and enjoy the crispy yummy peas or matar kachori for your evening time snack.
Prep Time : 15-20 minutes
Cook Time : 10 minutes
Yield :

10-15 Matar kachori
Instructions
To Make Kachori:
1. In a bowl, add maida, salt and sugar. To this add water little by little and knead to a soft dough(Like chapati dough)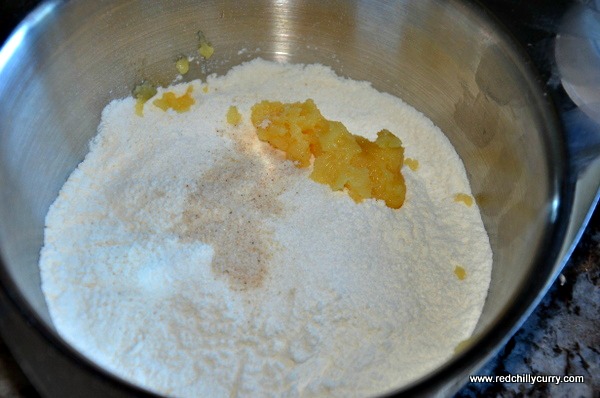 2. Let it rest for sometime, now start making Peas Filling.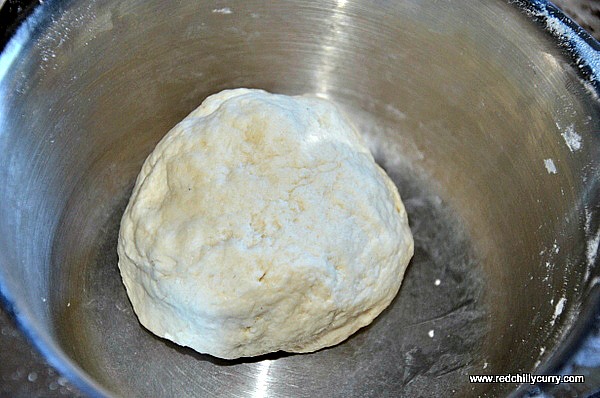 To make Peas Filling:
1. I have used frozen green peas here, we need to boil for few minutes and mash little bit in a blender. Dont over mash then it will become like paste. Just coarse blend stage.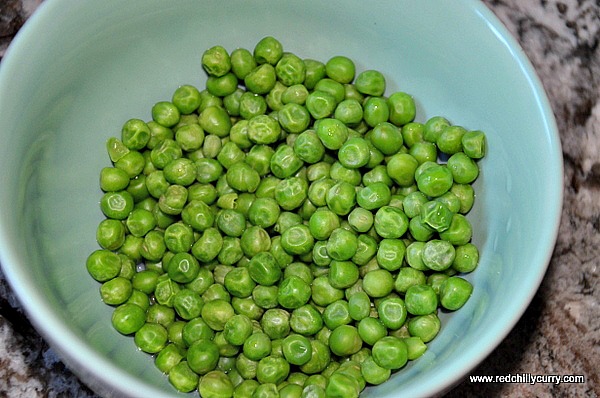 2. Heat pan and add little oil, to this add jeera, then add ginger chilly paste(I used 6 green chillies & small piece of ginger) coarsely blend peas and saute for few mins.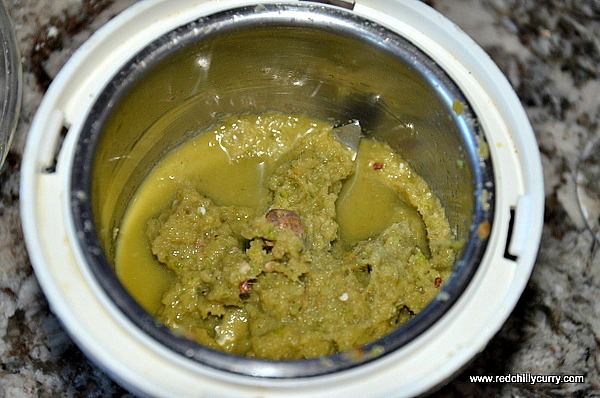 3. To this add turmeric powder, garam masala,coriander powder,Amchur powder, fennel powder & salt. Blend everything well. Switch off the flame. Now add besan flour and mix them well. Besan flour will cook on this heat and will not leave a raw smell. If you feel the raw smell is still there, then slightly let it cook for a min and switch off the flame. Let it cool completely.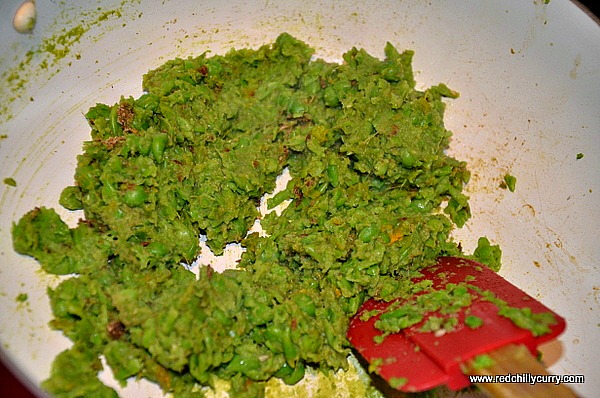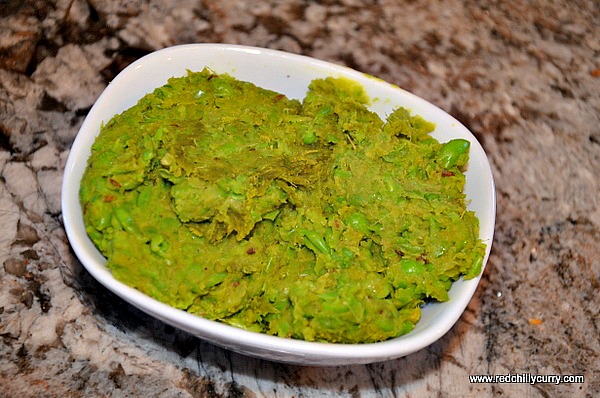 Procedure to make Matar Kachori /Peas kachori:
1. Now take the maida dough and make small pieces to ball shape, using roller pin make them flat like small puri shape( shape should be small,not big)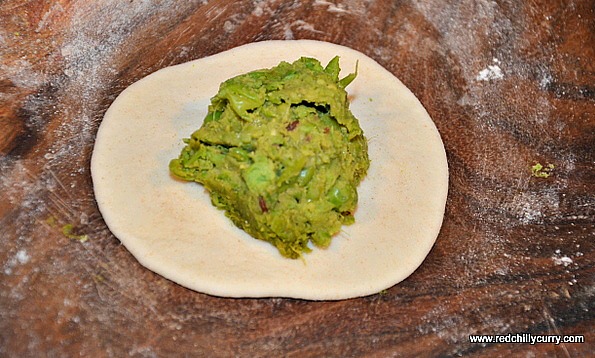 2. Now take a tsp and add the peas filling and keep it in center of the maida dough as shown in pic. Now slowly using the dough ends, seal it completely like shown in pic and flatten it little bit like we do for kachori shape.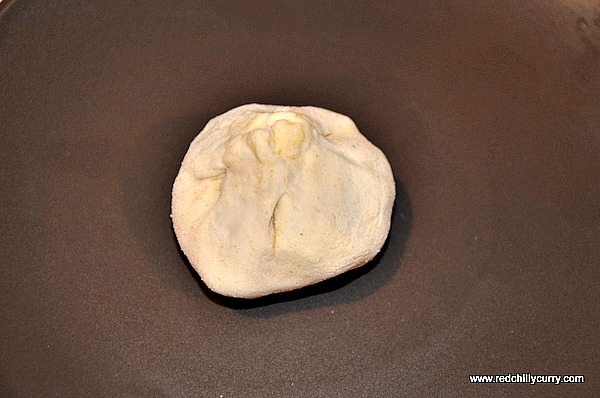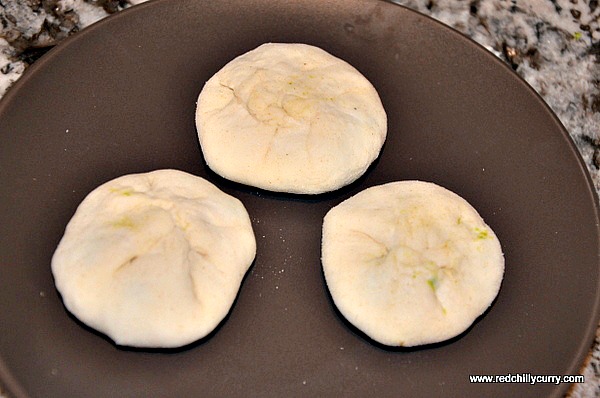 3. Make all the kachori fillings using the pea by repeating the above steps. Now heat oil in pan, when the oil is hot enough deep fry these kachoris. Turn to other side when the first side turns mild golden in color. You can add 3-4 kachori depending your pan size(Don't keep the oil too hot, the oil should be medium hot)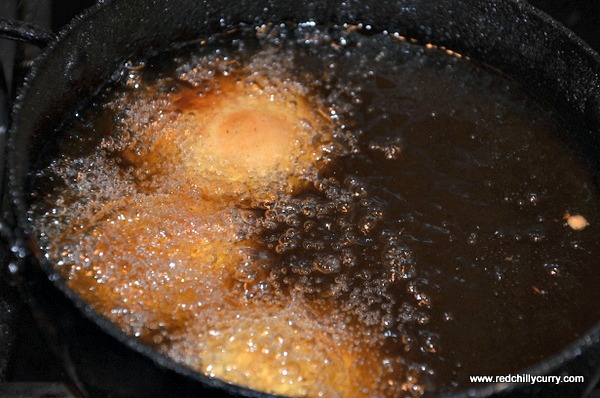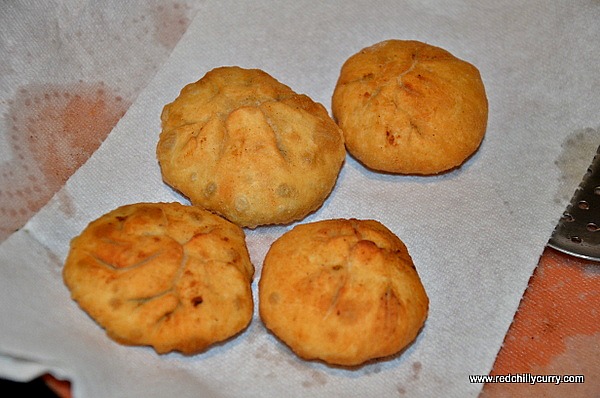 4. Now carefully remove the kachoris and place on the tissue paper to absorb the oil. Serve it hot with green and sweet chutney in a bowl. Enjoy this yummy tasty matar kachori for your evening snack.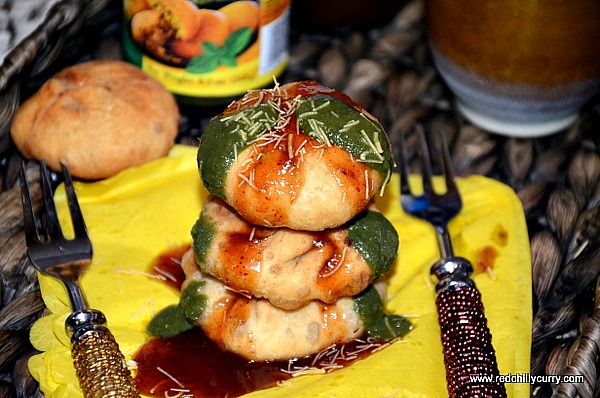 Print