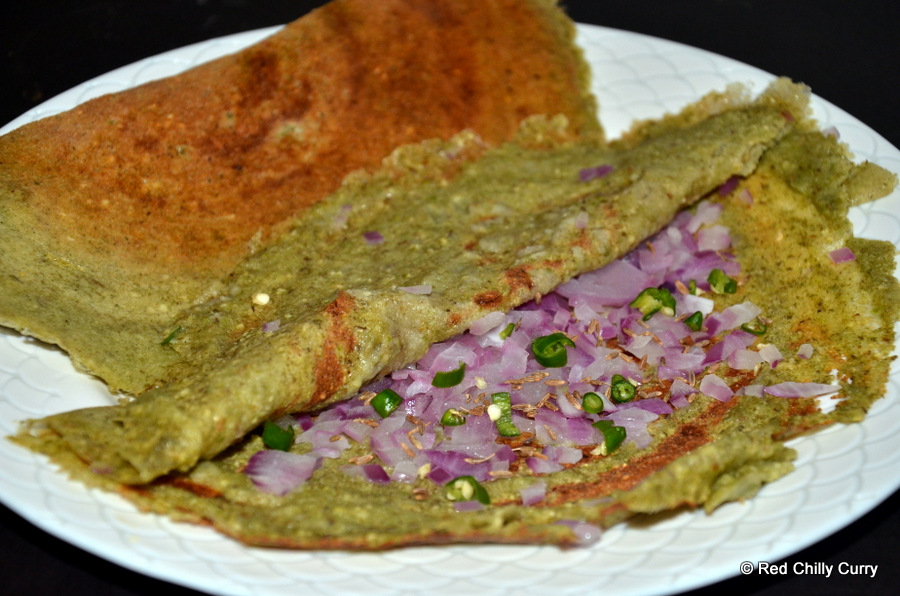 Pesarattu Dosa/Green Moong Dal Dosa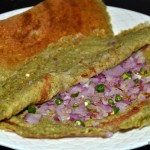 Pesarattu is a very healthy dish just like "Masala dosa" in Tamil Nadu this dosa is very famous in Andhra Pradesh.The nice green texture is so tempting.It look so heavy and filling.So 3 dosa is good to eat but then it gets digested fast.Combination of ginger chutney is the best combination.Coconut chutney can be made too but this particular ginger chutney is just heavenly.Lot of them might find the ginger spice a bit overwhelming but it goes very well with this dosa.
Prep Time : 3-4 hrs minutes
Cook Time : 5 minutes
Yield :

2-4
Instructions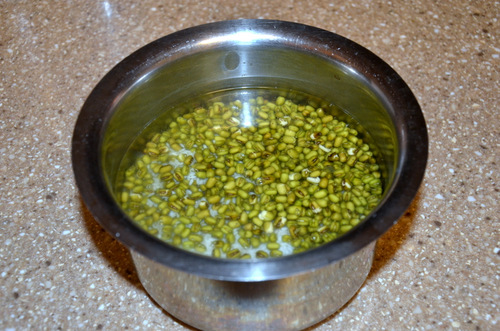 1.Soak 2 cups of green moong dal and 1/2 cup of rice for 3-4 hrs together.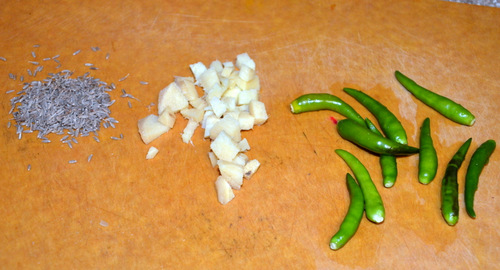 2.After 4 hrs add green chillies,ginger,jeera to the soaked mix and grind it well in blender.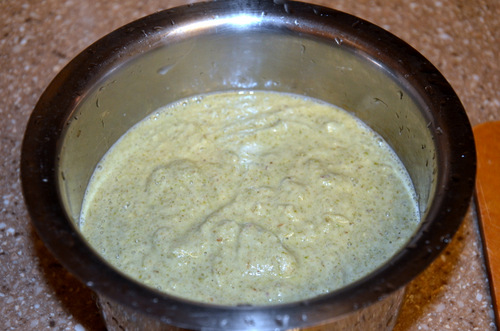 3.Now add half a glass water and make the dough little watery to pour as dosa in the pan.It shouldn't be too thick or too thin.It must be little coarse.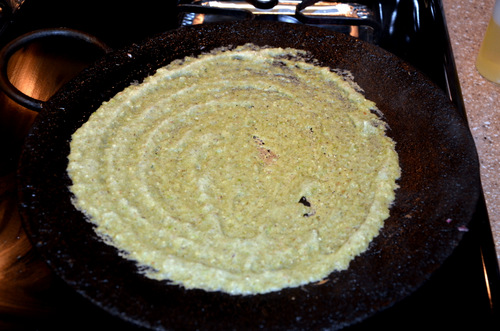 4.Now heat the iron griddle/dosa pan and pour the dosa around using a ladle,spread it round and big.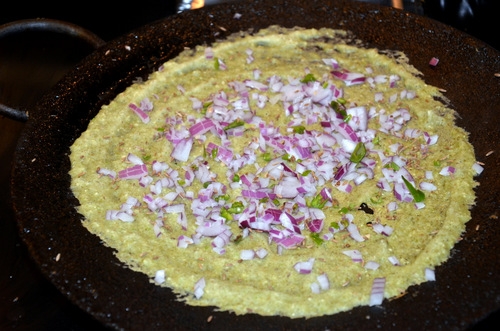 5.Let it sit for few sec on the pan,then finely chop onion,green chillies and jeera(optional) and spread it in top of it.Pour some oil liberally in and around dosa.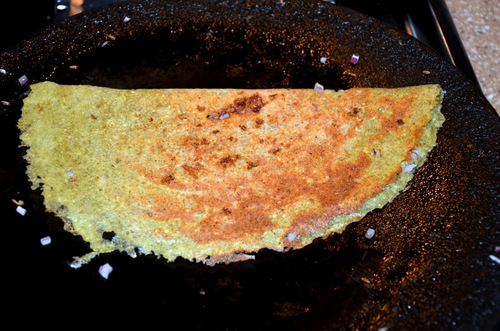 6.when the bottom part is cooked say it will turn lite brown in colour then fold the dosa and do the same on other side,both the side should be golden brown in colour.
LINKING THIS RECIPE TO THE ON GOING EVENT
Print