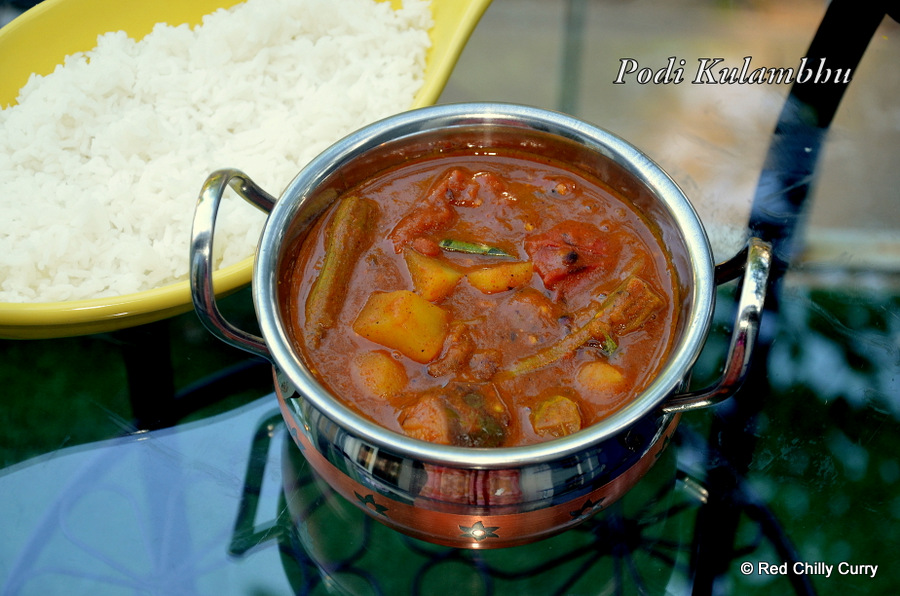 Podi Kulambhu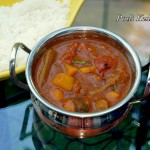 Podi kulambhu, a village dish  that has always been our family favourite.Just love this dish,whenever mom makes it I cant resist my hunger.I will go on eating for every 2 hrs interval till the dish is completely finished.It pairs well with beans usili or brinjal fry.Some people eat this with dosa too.This is often prepared in village side.Its a must try recipe.
Prep Time : 10 minutes
Cook Time : 20 minutes
Yield :

2-4
Instructions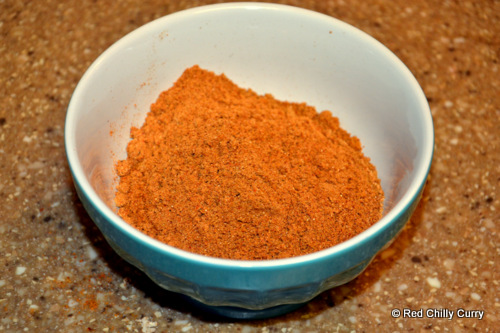 1.Click the powder link to get the podi recipe.I always make 3 batches so I zip lock it and use it for later.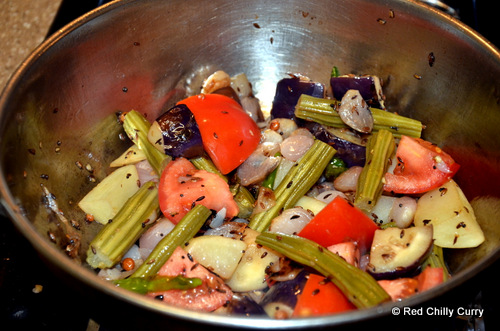 2.Heat oil in kadai,do the seasoning step by step.Now saute onion,green chillies,brinjal,drumstick,potato and tomato.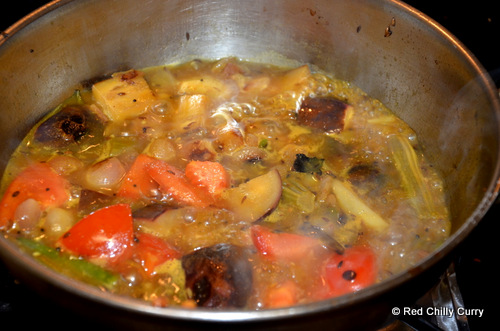 3.Saute them for 5 to 10 mins,extract the pulp from tamarind and pour the juice on top of the vegetable.Let it cook for 5 mins.Now add hing,turmeric powder and salt.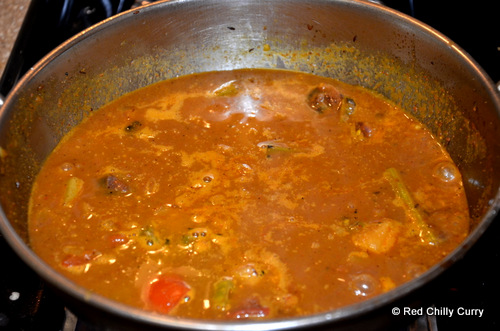 4.Then add 4 tsp of kulambhu podi and let it cook for 10 more mins.When the oil starts to ooze out remove from fire.Serve it hot with white rice accompanied by beans usili or brinjal fry.
Print