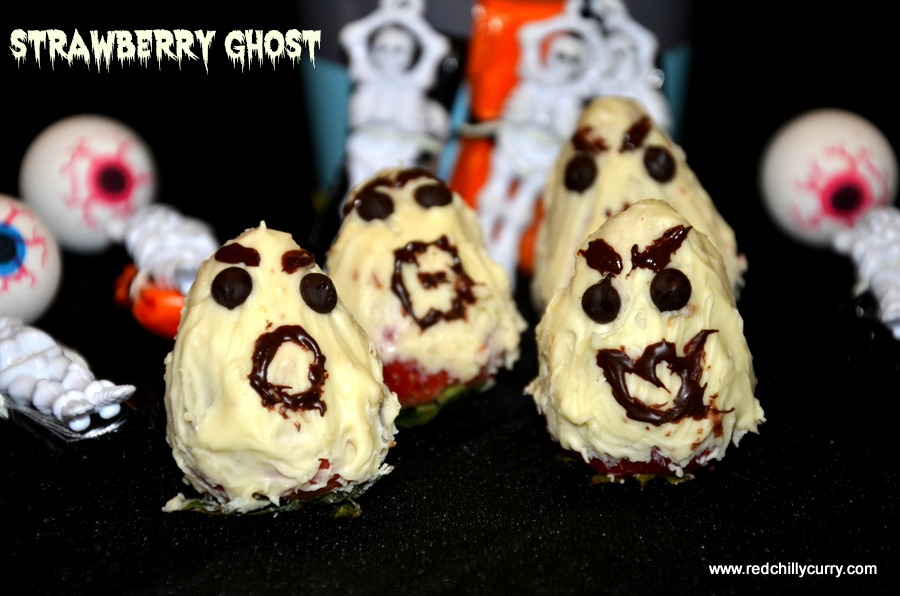 Strawberry Ghost- Halloween Recipes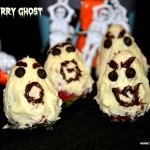 I cant really call this as recipe. Its just an idea for Halloween celebration. I have been making quite a collection of Halloween recipes. Its Halloween month and everyone celebrates food with spooky recipes. I love it a lot. Its interesting and lots of new ideas will pop in our mind. I know food is supposed to  be served with pleasant flavor and served with taste,but this month we get to scare people with our creative ideas . Kids will love all our trails, to them its total fun even though we freak out to taste . I know few foods may look yuck and scary to touch but everything will taste so good. If you love white chocolate this is a must on your table. My little one Joshu loves it. Linking this to halloween event.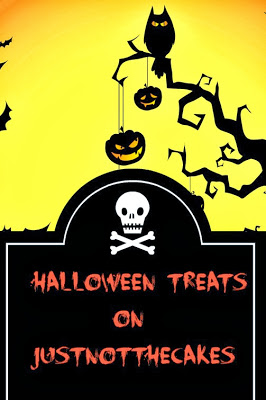 Prep Time : 10 minutes
Cook Time : 10 minutes
Yield :

2
Instructions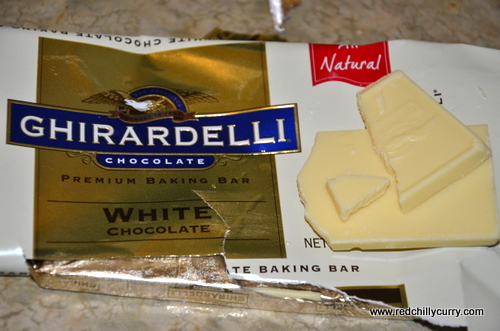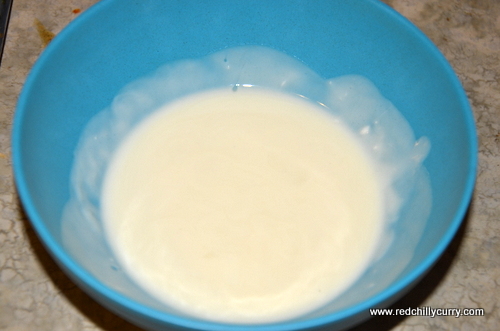 1. First melt white chocolate with double boiler process,never melt the chocolate in microwave,there is a tendency that chocolate may get burnt. Double boiling is nothing but, pour water in a pan let it boil,on top of it place another bowl that consist of white chocolate and it will get melted with the heat below.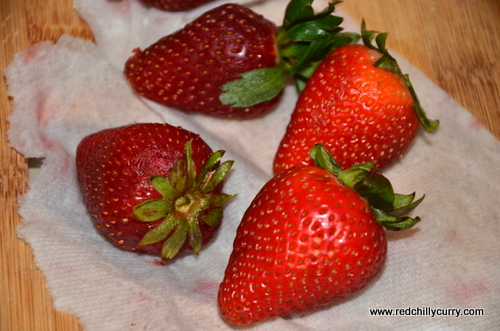 2. Now wash strawberry,pat them dry with tissue. Then dip it inside the white chocolate liquid and coat them well.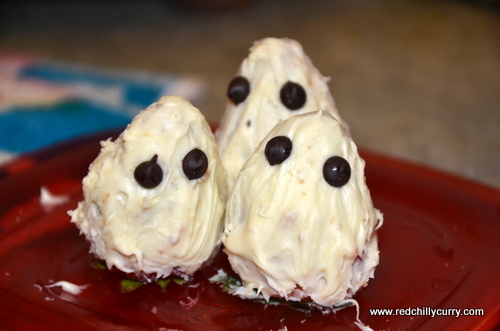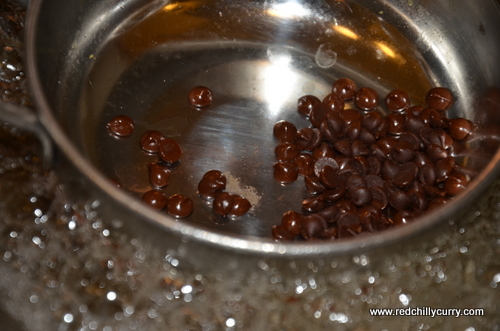 3. Now place mini chocolate chips as eyes for ghost when the white chocolate is still wet.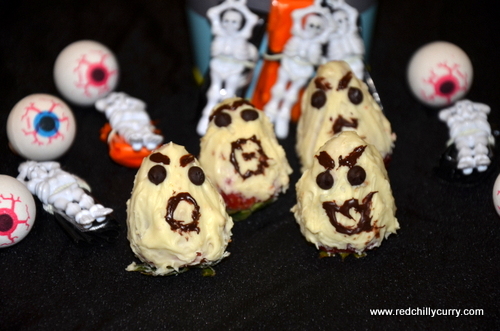 4. Now melt little chocolate chip with double boiler process and keep it separate to draw eye brows and mouth.
5. When its all dry enjoy the yummy strawberry,perfect for Halloween night.
Print