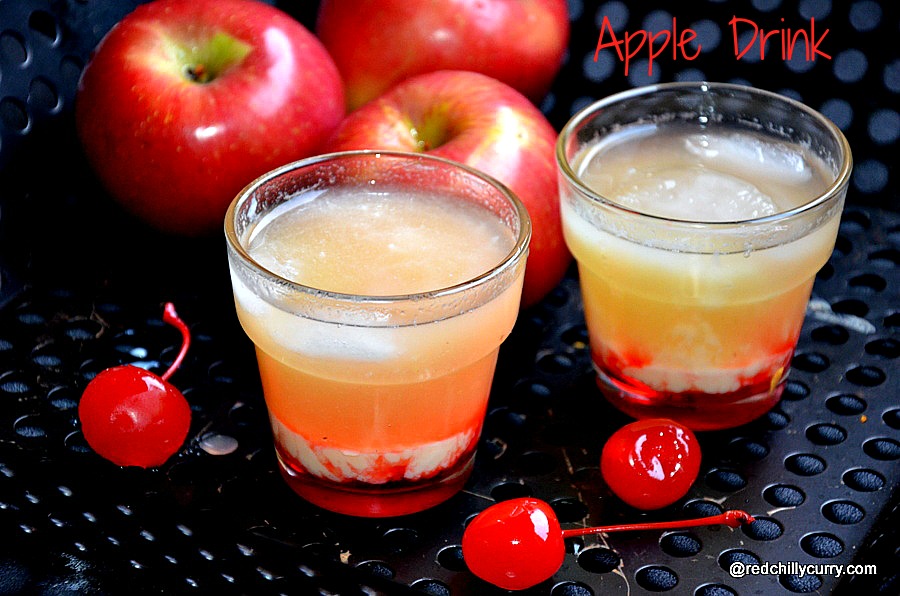 Apple Drink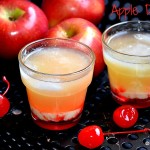 Yes you heard it right apple drink with condensed milk. You can make it like apple iced tea and finally add condensed milk too. This is very simple yet tasty drink for parties. I love the color combination when tea is added. Since I was in no mood for tea, I added rooh afza sharbat to get that pink color. When everything is mixed together the whole drink becomes pink in color. Very attractive drink for parties.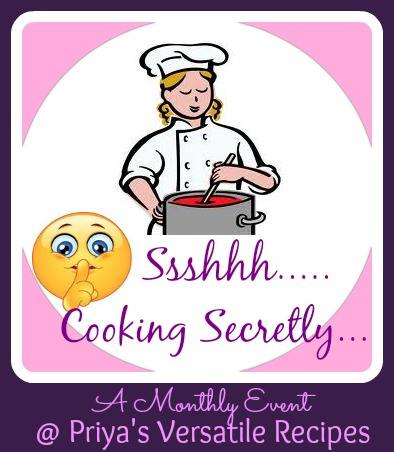 I have joined in this fun group called Shhh cooking secret  Ingredient. It has a fun group of ladies who give special ingredients to their partner and they have to make some dish out of it. The brain child behind this fun cooking is PRIYA SURESH. For this month My partner is Priya click her name to see her lovely recipes. Thank you so much priya for giving me apple and condensed milk as a secret ingredient.
Prep Time : 10 minutes
Cook Time : 10 minutes
Yield :

4 glass
Instructions
1. Now wash and peel the skin of these apples.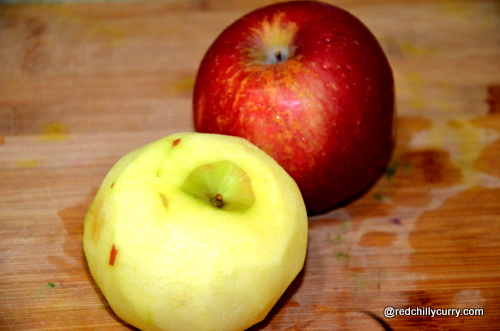 2. In a bowl add 2 cups of water and when they start boiling, add cinnamon sticks and the chopped apples.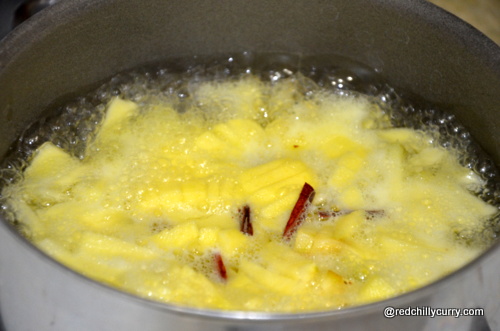 3. Let them boil for 5-7 mins or until the apple skin is tender. Then separate the water and apples. Let them cool off completely.  Then blend the apple to pulp and filter them and add the remaining water and keep it in a bowl.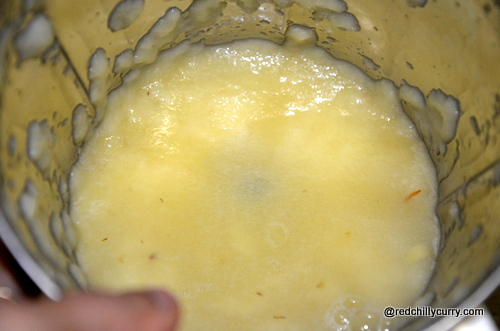 4. Now take a glass which you wish to serve and add ice cubes to them. Then add little roof afza sharbat and then pour the apple syrup or juice that we have in the bowl. Now add condensed milk on top of it.or you can mix apple juice and condensed milk in a bowl and add this on top of the sharbat.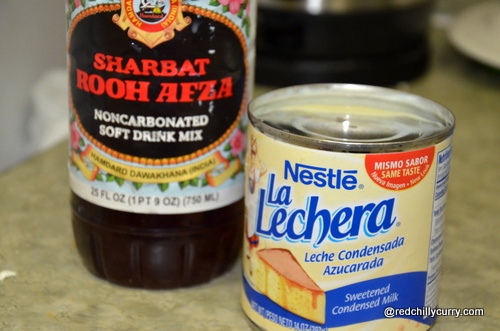 5. Now mix it with spoon and enjoy the drink. So yumm.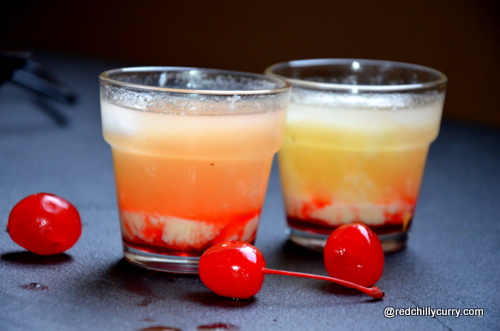 Print