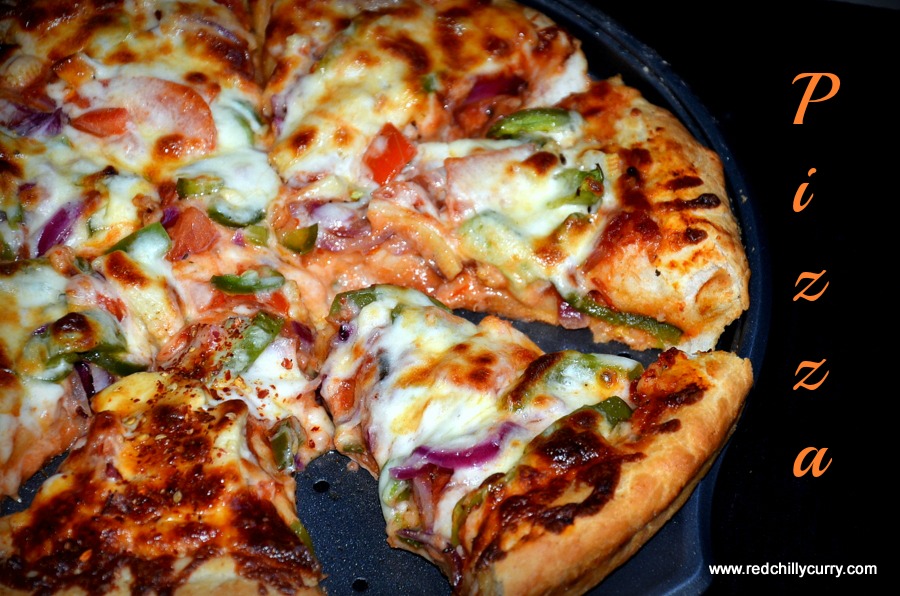 Pizza(Homemade)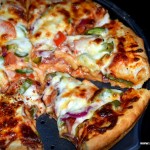 Pizza is everyone's favorite. Be from kids to elders everyone loves this cheesy treat. I have always been wanting to try this at home, but was scared if it would turn well or not .I learned to make pizza 4 yrs before and till now I never had any problem with it. Its the easiest thing to make, only thing you have to be careful is with your yeast if that fails the whole pizza will be a flop. But its very very easy to make. I like to make when I have guest coming home or when we watch late night movie on weekends. You can add lot of flavors in pizza but here I have made the basic recipe that we get in pizza hut or pizza corner. I couldn't think of a better recipe to make on alphabet " P" for A-Z blogging Marathon conducted by srivalli. Also linking this too preeti space.


Prep Time : 20 minutes
Cook Time : 2 hrs minutes
Yield :

4
Instructions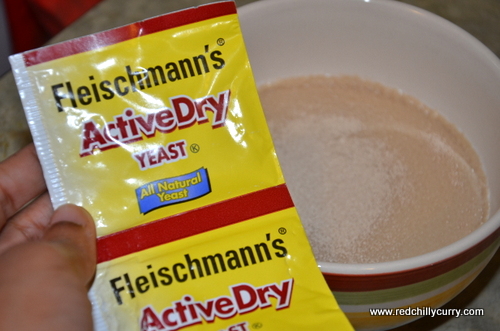 1. In a bowl add active yeast,sugar,salt,warm milk and water(water and milk should be little warm,not too hot if it is,then it will kill the yeast. So the warm should be mild if you touch with ur finger I should be bearable)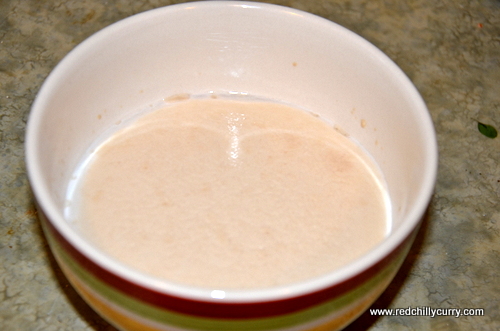 2. Mix all this well and leave it for 10 mins. You will see the yeast liquid smell sour and raising above, that shows that yeast is perfect and ready to make pizza.(This step is very important,if it doesn't raise then the yeast must have expired)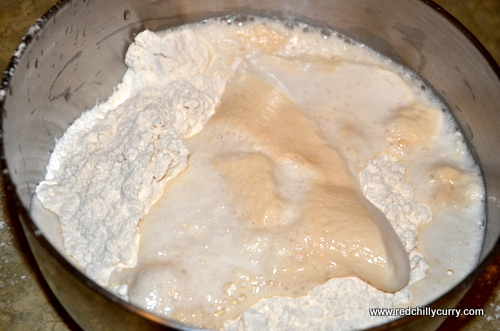 3. Now in a big bowl sieve the flour well and add this yeast to this and mix them well. The above mentioned water is good enough to pile the flour,if more water is required warm water little bit and add to this. Fold them really well. I mix them for 2-5 mins. Apply 1/2 tsp of olive oil on top of the dough.Then leave them in bowl with a cloth closed for 1 hr.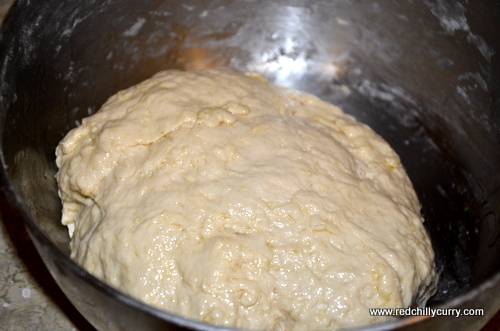 4. You will notice the dough raised double time the size in 1 hr. Then punch it well so that the air is out.Punch for a min and again close it with a cloth.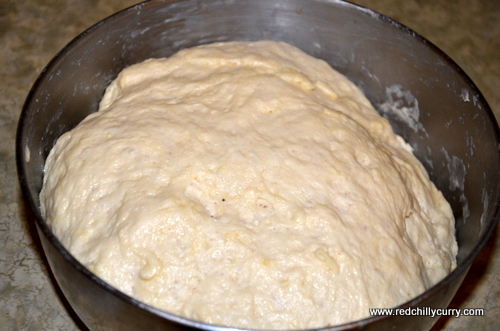 5. Now chop the required veggies and keep it separate. I love adding, pineapple paneer to this too. Use your own choice in veggie.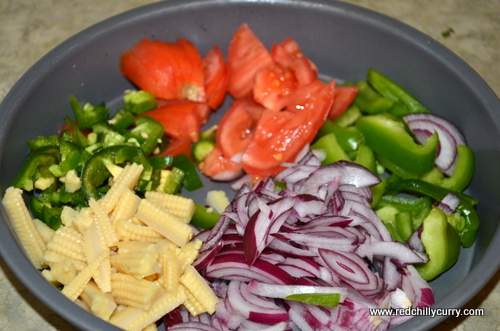 6. Now we need mozzarella cheese and pizza sauce to coat.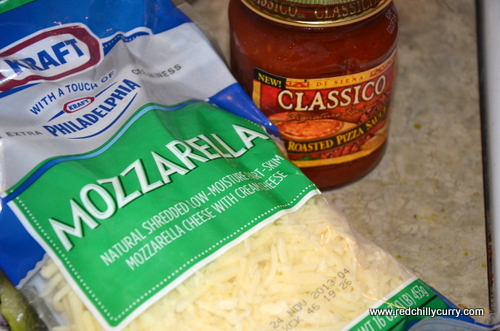 7. On a pizza pan spread the flour on pan and place the dough, you can spread it using your hands or you can make it round using a roller and place it back on pizza pan. Now apply pizza sauce, chopped veggies and a lot of cheese on top. At last sprinkle 1 tsp of olive oil on top.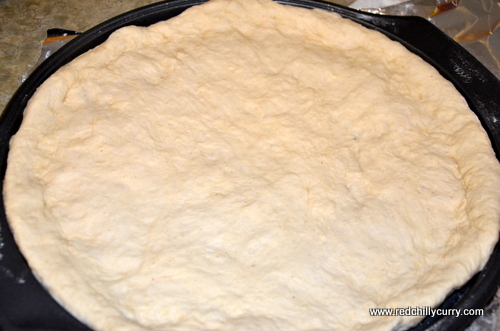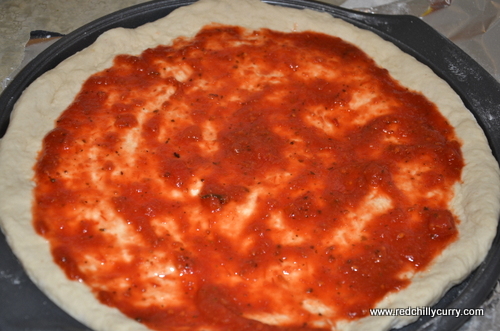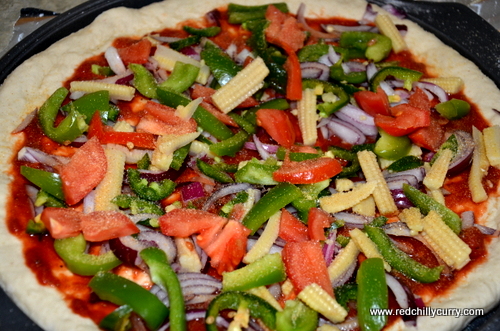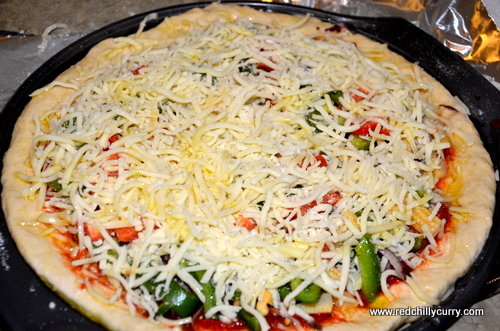 8. Bake in oven at 450 deg F for 20 mins and after it cools for 5 mins cut it through pizza cutter and serve it hot. Yummy pizza is ready in no time. This dough will yield 2 medium size pizza.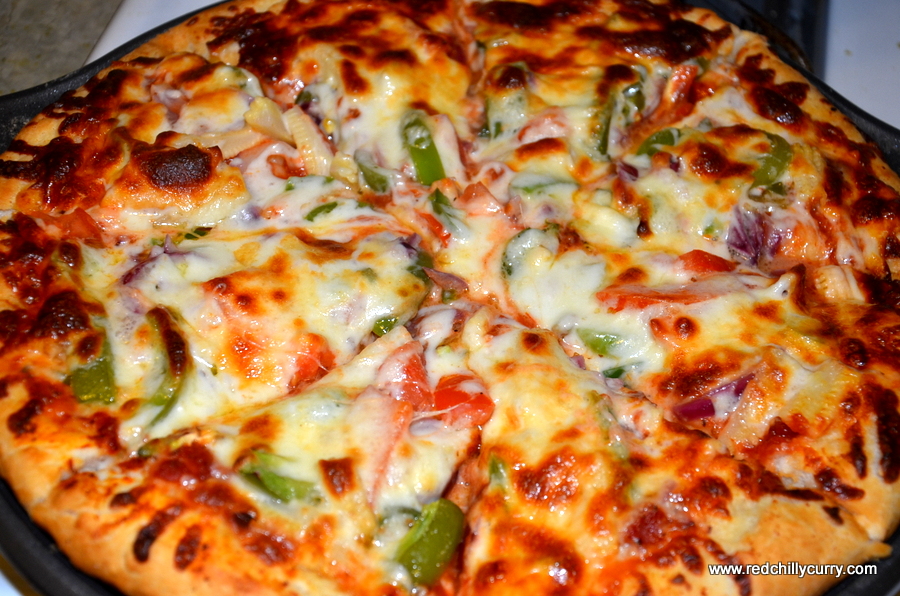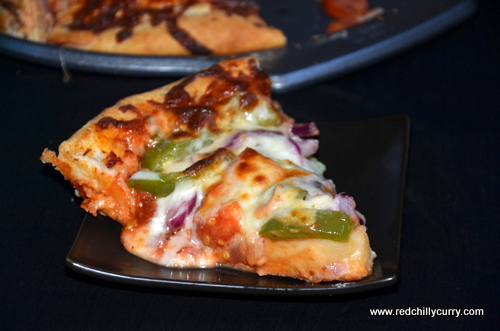 Print