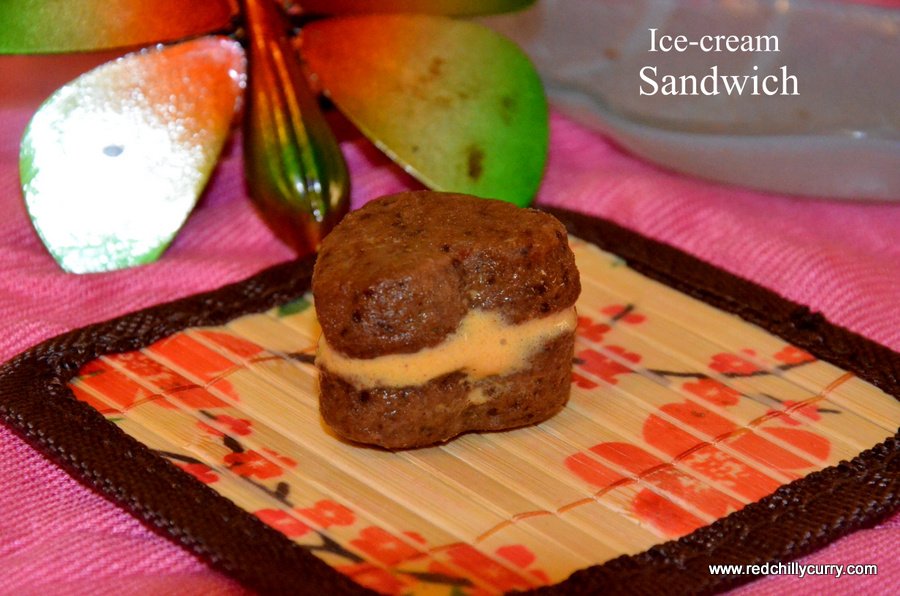 Ice Cream Sandwich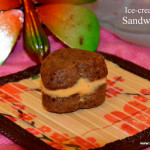 I have been thinking of this recipe for a very long time,the idea of cookie and ice cream together did sound exciting.I first came to know about this in a super market when I was passing through the frozen section. I read the ingredients needed and it sounded pretty simple so came home and searched for the right recipe and started making this. I loved the result cute little ice cream snuggling inside the chocolate cookie. I have changed the shape of it to heart instead of long rectangle but its up to you with the shape. Anyways it will taste good so its up to us.
I am linking this exciting recipe to A-Z Blogging Marathon conducted by srivalli and also linking to preeti


off to the wonderful recipe. This goes under the Baking Category. We need little patience and free space in our freezer and its ready in no time.
Prep Time : 15 minutes
Cook Time : 30 minutes
Yield :

5
Instructions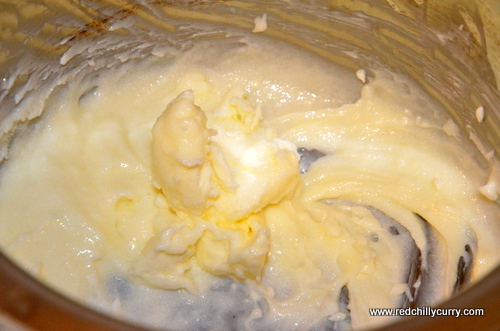 1. In a bowl whisk sugar and butter together till they become soft and fluffy. In a separate bowl sieve dry ingredients like all purpose flour,soda,baking powder,cocoa powder in a bowl and mix it well with the butter whisk.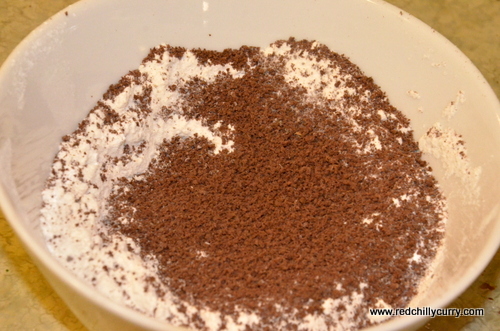 2. Add little milk and mix it well. Make a non sticky ball and wrap them in a plastic sheet and store them in refrigerator for 10-15 mins.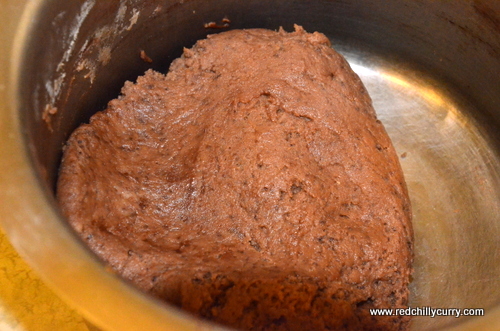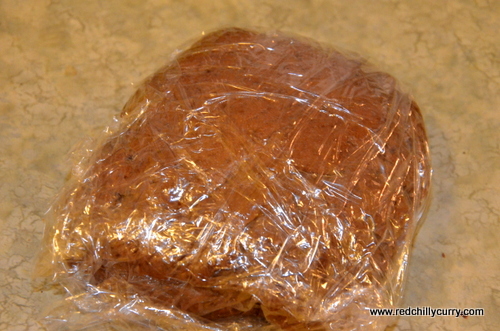 3. Now add little flour below and roll them with roller. It should be 1/2 inch thick. Then using a cutter cut to any required shape you want and place them in aluminum sheet for baking.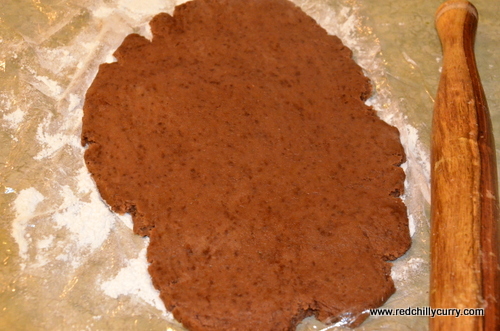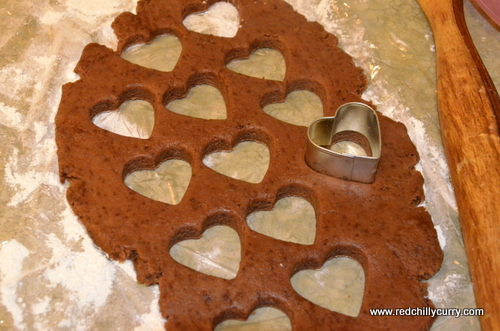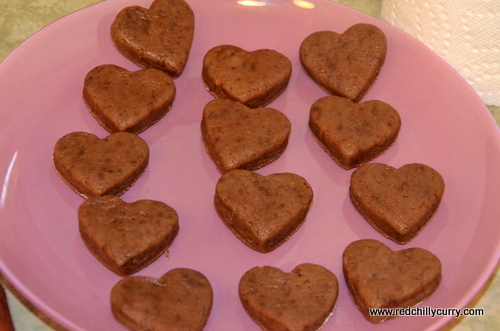 4. Bake them at 350 deg F for 10 mins. Then let it cool down.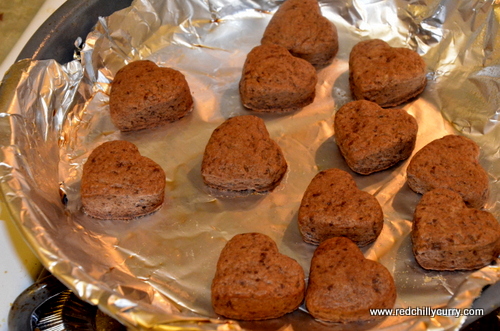 5. Now take the required ice cream flavor and cut them to same shape and place it in between the 2 baked heart cookies like sandwich, then place it immediately in freezer to get firm. Serve it chilled after half an hr or 1 hr. Yummy tasty ice- cream sandwich is ready. I kept the sandwich for quite a long time to get some decent clicks, but they didn't turn out the way I wanted. Hmm its okay. Enjoy this yummy dessert.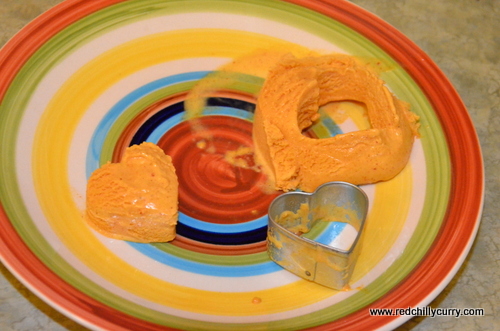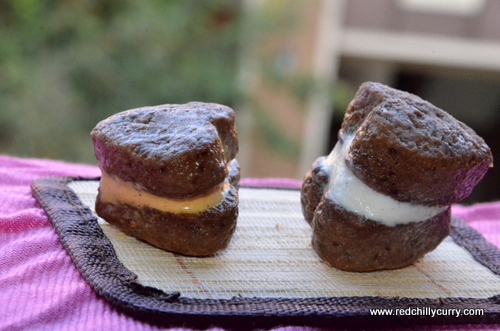 Print