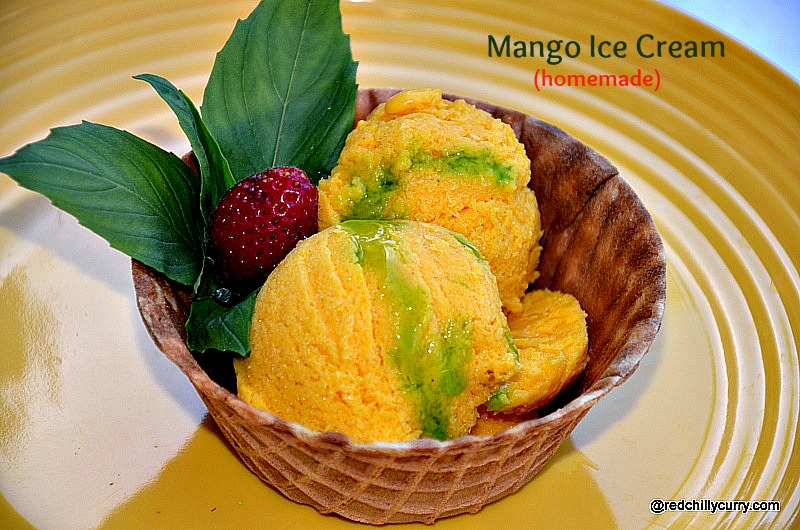 Mango Ice Cream(Eggless)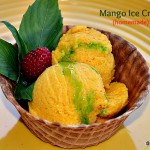 Homemade ice creams are best if you ask me,we def know whats going inside and we can change flavors according to or convenience. Eggless ice cream are best for vegetarians, work is very simple but only thing is it takes time to freeze. If you have some patience then all good. I choose the mango ice cream cuz that's  in season and lots of variety is available in this. I couldn't get hold of sweet mangoes so I got kesar mango pulp and it worked out perfect for my mango ice cream. So come lets have fun this summer making lots of icecream.
Prep Time : 10 minutes
Cook Time : 15 minutes
Yield :

20 scoops of icecream
Instructions
1. In a  large bowl add mango pulp, to this add milk,cream,sugar and whip them well with a hand blender for ten mins. To this add elachi and mix it well again.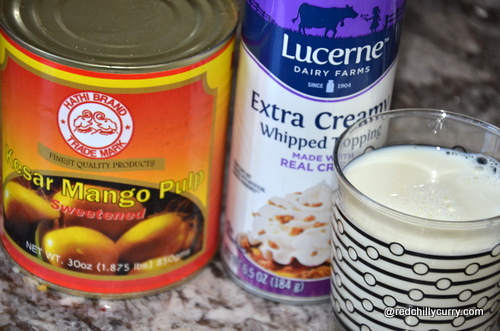 2. Now the ice cream will me smooth and fluffy then freeze them for an hr and half. Make sure that ur freezer is not tightly packed with other things,then it will take time to freeze.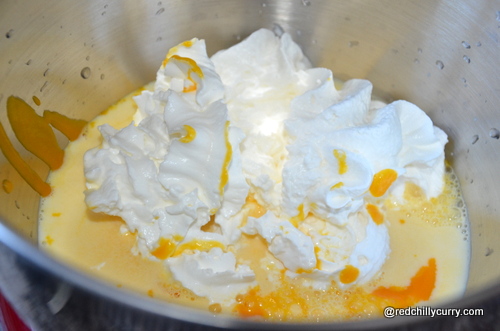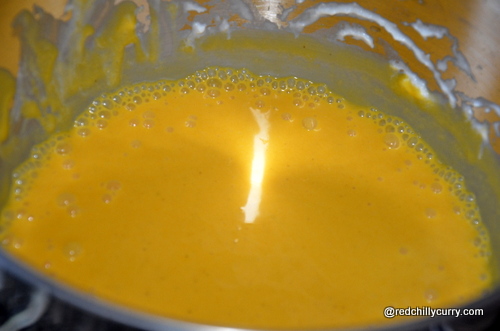 3. After 1 1/2 hr take the mango ice cream out and whip it again in a blender or with a hand whipper. Then once done keep it back in freezer for 6-7 hrs. This is done to eliminate the ice that forms in ice cream and makes the ice cream hard instead of smooth.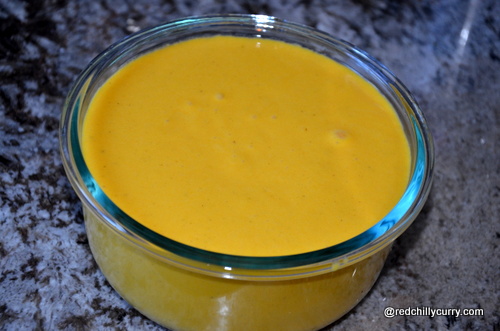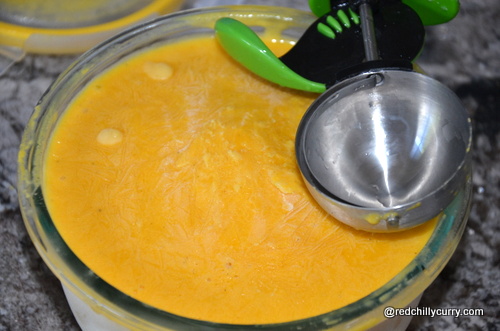 6. Later serve it in a waffle bowl stylishly and eat the whole ice cream as well as the bowl,simple right??? Best for summer so yumm...lip smashing mango ice cream is ready.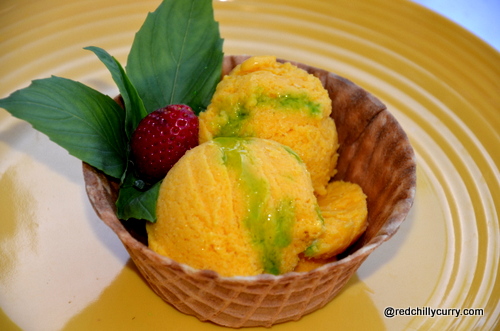 7. Serve it with brownies or on top of cake or use it for milkshakes too. It serves many purpose. yumm just yumm now I ma going to dig into my ice cream.
Print