Mango Kesari recipe | Mango sheera recipe | How to make Mango kesari sweet | Kesari Varieties
Mango Kesari recipe / Mango sheera recipe is simple and very tasty kesari. I am not a big fan of regular rava kesari but after trying this mango and pineapple kesari I have started liking this Kesari. Mango kesari recipe is famous in Tamil Nadu or Southern Part of India. Its otherwise called Mango sheera recipe in Northern region of India. Mango kesari can be easily made in 10 mins. If you are inviting guest or if you have sudden guest this mango kesari is the quick sweet to prepare. It's not possible to get tasty ripe mangoes all the time, so even at such times we can still make this mango kesari using readymade mango pulp from store. But if mangoes are in season, don't ever forget to try this Mango Kesari. We see so many varieties of mangoes during Summer so try making use of that season and enjoy this tasty delicious Kesari.  In this recipe sugar is added into the water directly . Apart from that it is majorly adapted from Rakskitchen.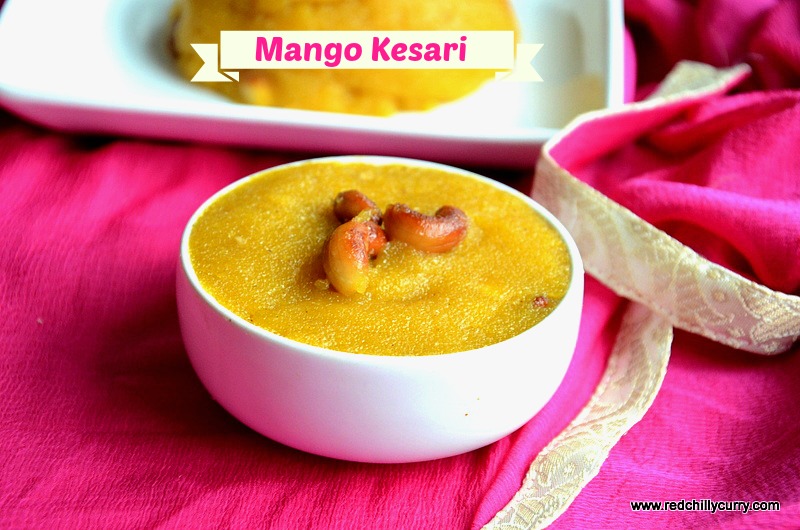 Now it's October in california and I Know pretty sure , we cannot find even one mango around since the mango season is over. No need to get upset ,only at such times readymade cans come in handy. I love using the Alphonsa variety mango pulp in can. This is readily available everywhere. So make use of this mango pulp and start making your mango kesari. I love adding little saffron to this kesari just for the that extra hint in flavor, but it's not compulsory. THIS MANGO KESARI CAN BE MADE DURING FESTIVAL SEASON, FOR DIWALI CELEBRATION FOR ALL SPECIAL OCCASION AND EVEN SOMETIMES CAN BE ENJOYED WITHOUT ANY REASON. I don't think we need a specific reason to enjoy any sweets, right?? well I have our simple Rava Kesari recipe here. Do click the link and enjoy browsing the recipe. Will upload pineapple kesari recipe soon. Remember this can be called as mango sheera also in North instead of Mango kesari.
Here's Step by step with pictures of making Mango Kesari  recipe / Mango sheera recipe
Mango Kesari Recipe | Mango Sheera Recipe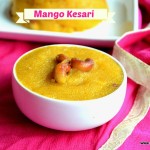 Prep Time : 10 minutes
Cook Time : 19 minutes
Yield :

2 person
Instructions
1. Heat Rava in a pan for 3-4 mins until a nice aroma comes from it. Keep it separate. If you have fresh ripe mangoes, peel the skin and cut the mangoes and make a pulp out of them using a blender. If you don't get fresh mangoes then use store bought Mango pulp.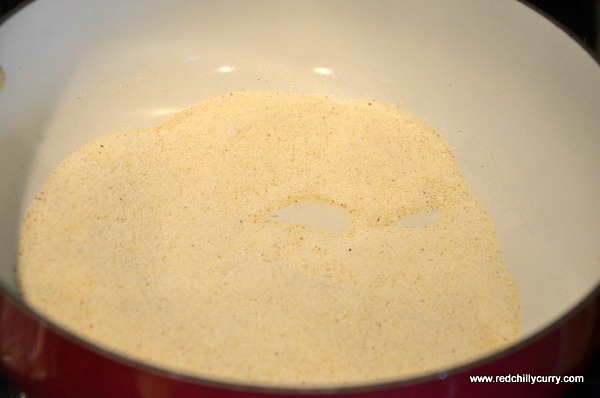 2. Heat pan, add ghee and slightly roast raisins first. Then to the same pan add cashews, let them turn golden brown in color. Keep it Separate in a bowl.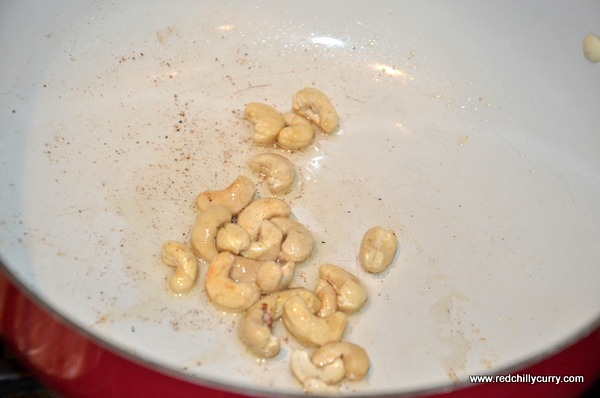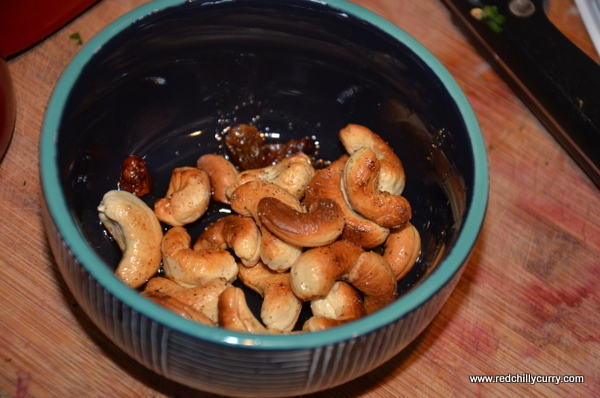 3. Now to the same pan, add water and let it boil. To this add sugar and once it completely dissolves, add elachi powder, salt and mango puree. Let it boil for 2 mins.  Slow the flame. Now add rava /Sooji and mix it slowly without forming lumps. Now add ghee, this will help with smooth finish without lumps. Keep stirring until the rava is properly cooked.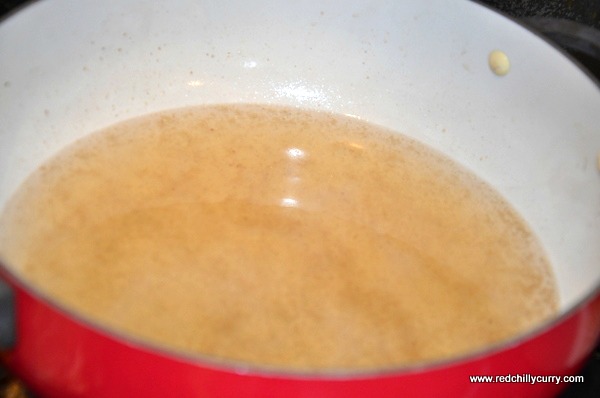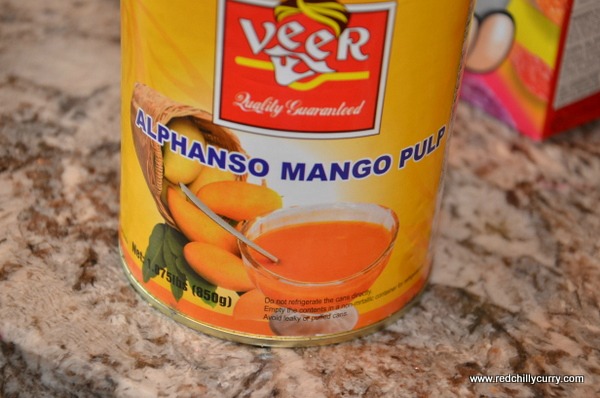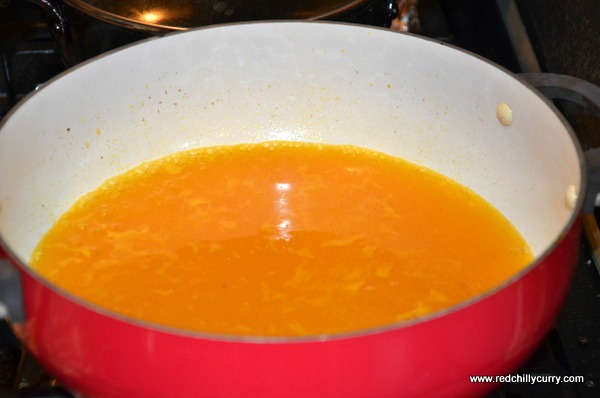 4. Now add raisins, cashews and mix everything well. One all done and reaches that non- sticky consistency switch off the flame.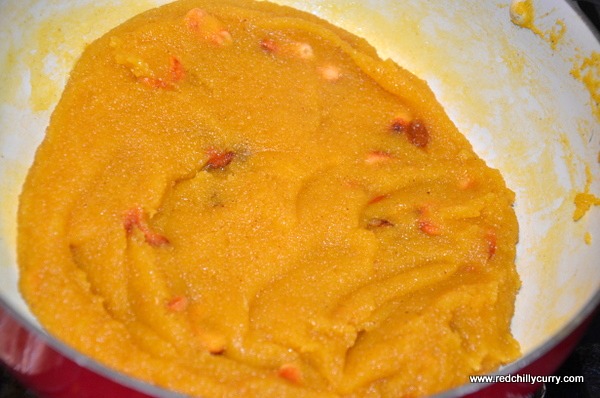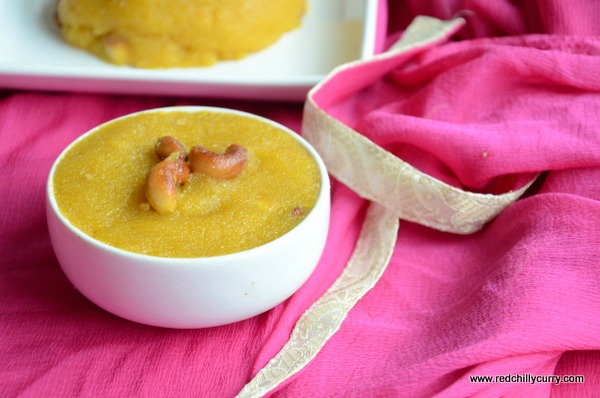 Print