Navratri Recipes | Navratri  Recipe Collections  | Navratri Neivedyam Recipes | Navratri Sweets | Navratri festival food
Navratri  Festival Recipes are enjoyed by everyone at home. On these festival days, we offer sweet and prayers to Goddess Durga. The word Navaratri means 'nine nights' in Sanskrit, nava meaning nine and ratri meaning nights. During these nine nights and ten days, nine forms of Devi are worshipped. Each day nine variety of recipes are made using all the pulses and its worshipped at home. To know more details about this Auspicious Navratri festival click here. I have compiled all the recipes that are made during all this 9 nights and sweets that can be offered to goddess durga. I love this celebration a lot. Lots of people in South India keep Golu. Golu is a doll and figurine display that is arranged neatly telling us some stories.during this Navaratri festival. Each steps have different stories and each house golu differs from other house. This Golu celebrated is celebrated in Southern India, it is customary in the states of Tamil Nadu, Karnataka, Andhra Pradesh .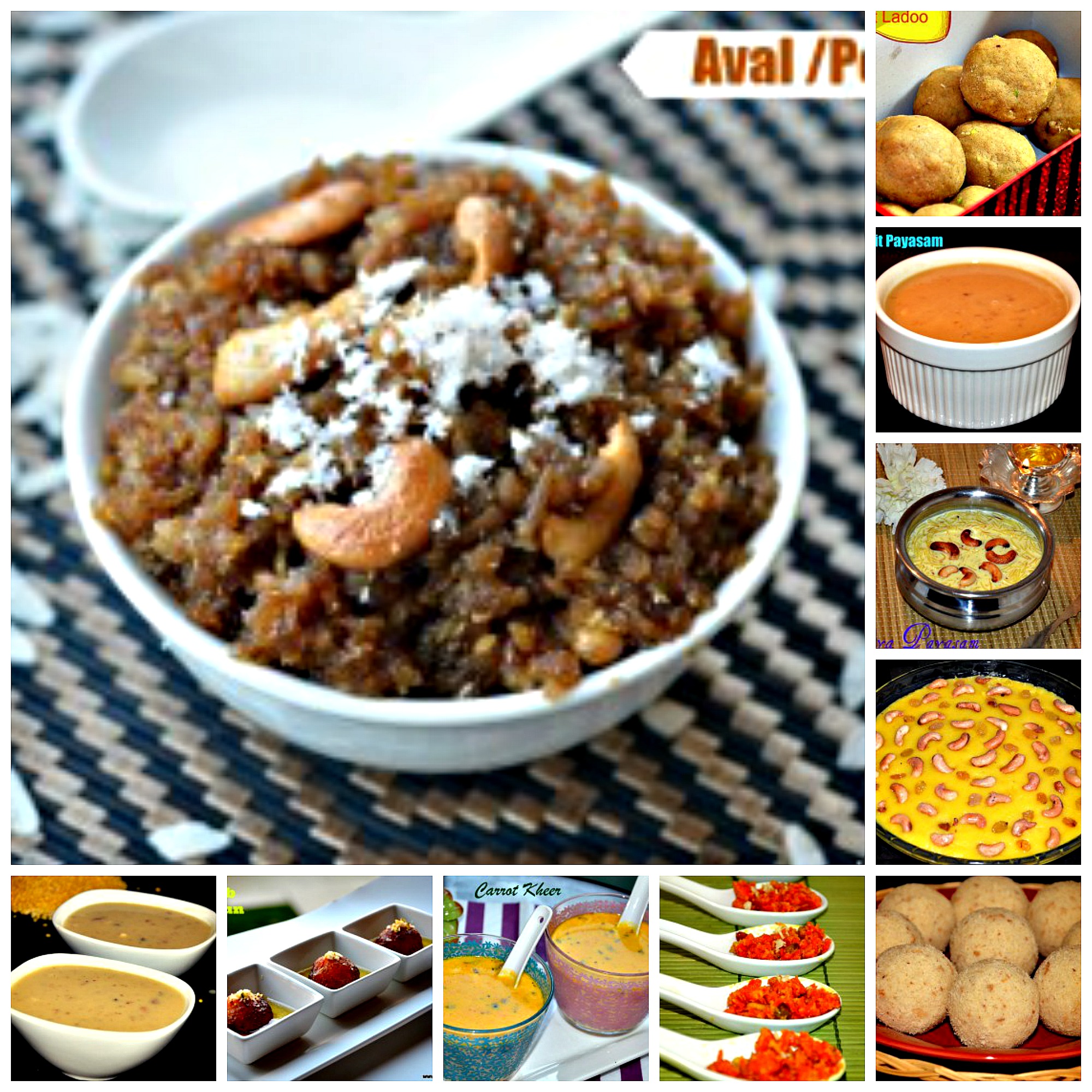 Now off to 10 Navratri Sweet Recipes
 Semiya Payasam / Vermicelli Kheer 
Easy 10 Navaratri sweet recipes
I love having lots of sweet during the festival season. Its a feeling of celebration where your heart is filled with calm and excitement when you see people visiting us during such special festival time. Vrat dishes are also made since ladies worship the goddess in the evening and the fasting has to be followed till evening. Worshipping goddess durga is so powerful and you will feel the energy, strength in your body increasing when you sing songs and worship her matras(chantings). Let goddess durga bless all and keep everyone happy and peaceful.