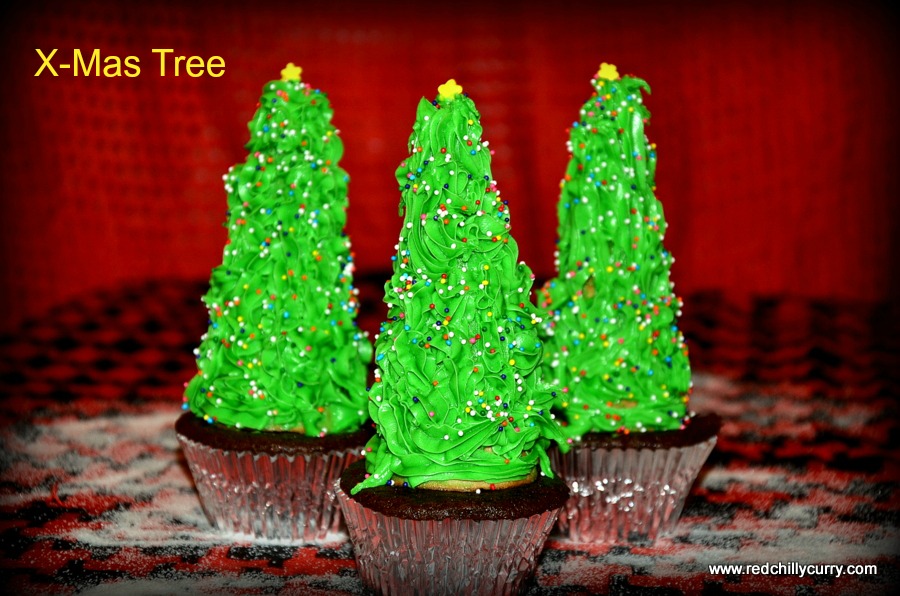 X-Mas Tree Cupcake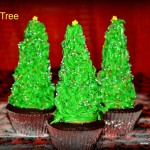 I was thinking so much when the alphabet X arrived. I was preparing for it for quite some time and was lucky enough to finish what I wanted. I wanted to make something very special so I thought I will make x-mas tree that is edible. Browsed a lot and finally found excellent recipe from www.justataste.com website. I am linking this to A-Z Blogging Marathon conducted by srivalli and also linking to Preeti. This recipe is under International category.


Instructions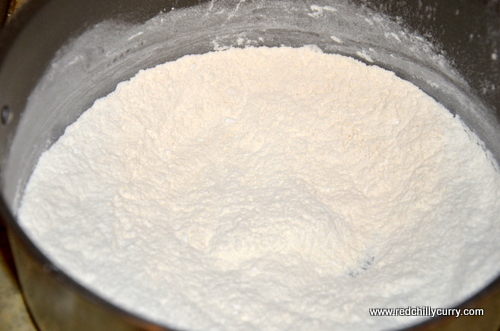 1. In a bowl sieve flour well, to this add soda,baking powder,sugar,cocoa powder. To this add butter and vanilla essence and beat it well. No lumps should be formed.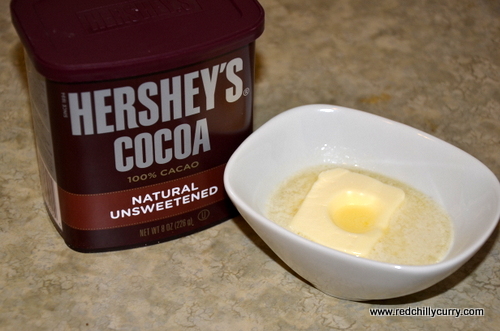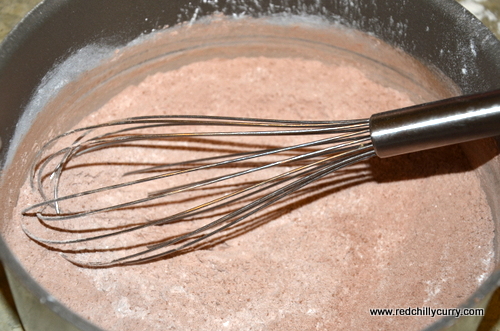 2. Now add milk and little water if necessary. it should be little watery.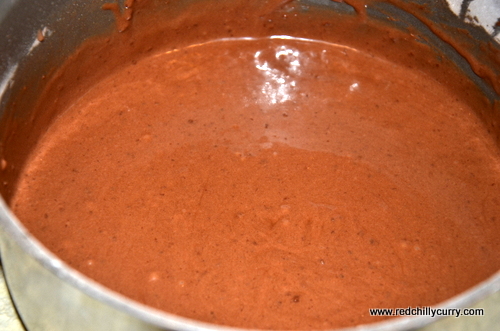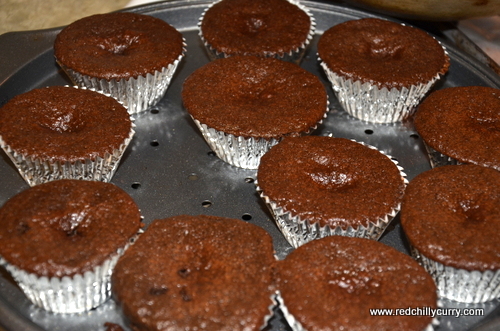 3. Pour inside the muffin liner and bake it at 350 deg F for 25 mins. Prick center to see if its cooked. If the stick comes out  clean, then it gets cooked. Let it cool for 30 mins.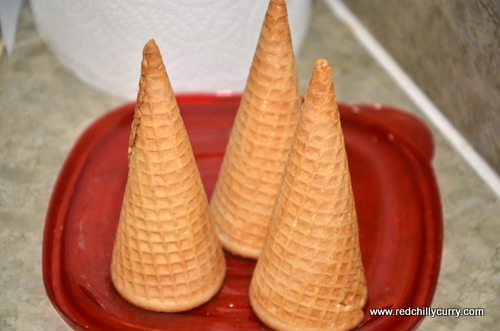 4. Now take cone and keep it outside. Make butter frosting by wihpping everything together and tehyw ill foam a stiff peak,beat for 10-15 mins and add green color to it. Whip it well. Then coat the cones with using spatula. Then I used star tip nozzle for making tree shape. Place inch by inch and decorate. To this add sprinkler and decorate it with a star on tip.Tada Christmas tree is ready. I loved making it. Its so nice and exciting to make,kids will love it.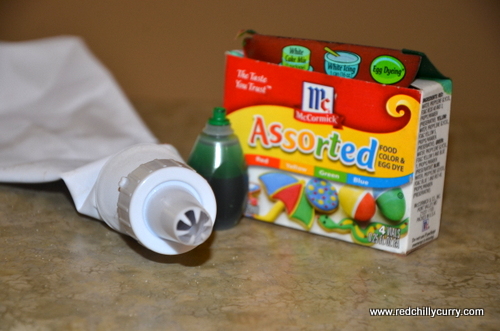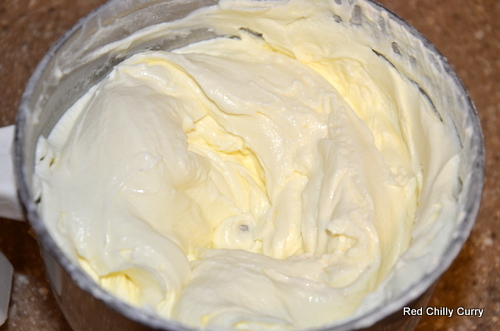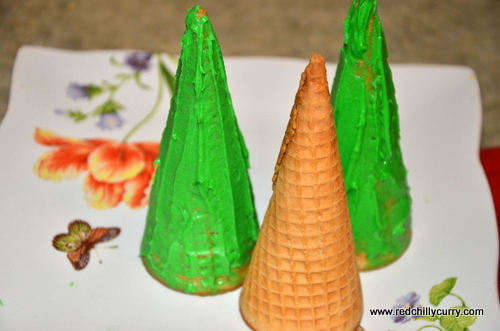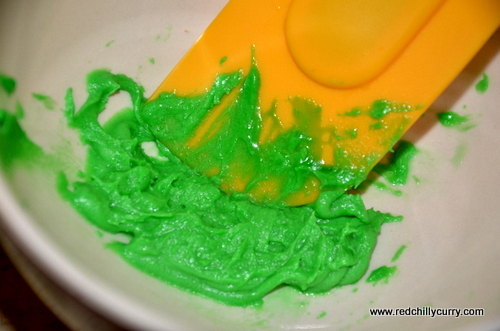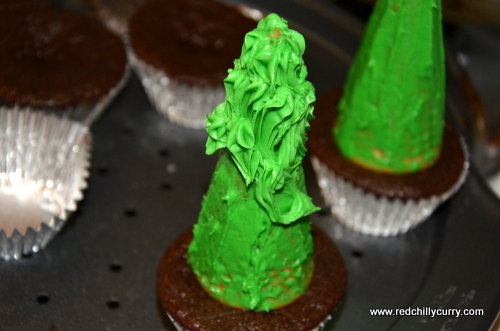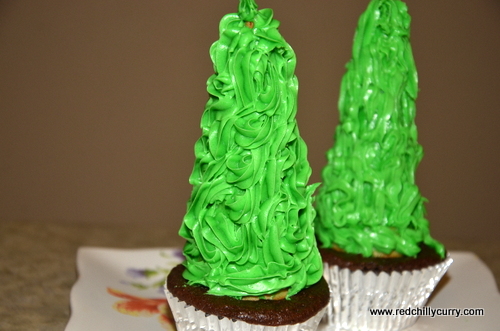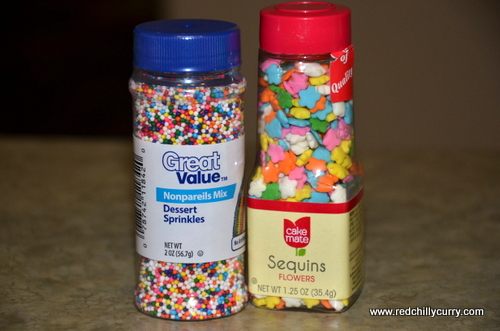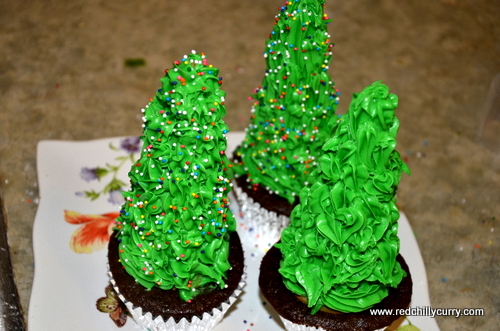 Print