Ice cream float recipes, fanta ice cream float recipe, Ice cream soda , drinks for parties, kids beverages
Fanta Ice cream float recipe is such a fancy drink and I love how you can enjoy the flavor of an ice cream and a tasty Fanta or any soda of your choice. I swear to god, I thought that I was the inventor of this recipe because I remember mixing all the ice creams with different kinds of soda when I was in 6 th grade. I am not even sure if this ice cream float was even invented at that time. I used to be little addicted to all kinds of Soda like coke, Pepsi, Fanta , 7 up and many more when I was doing my schooling in India. Love mixing it with vanilla ice cream or mango ice cream.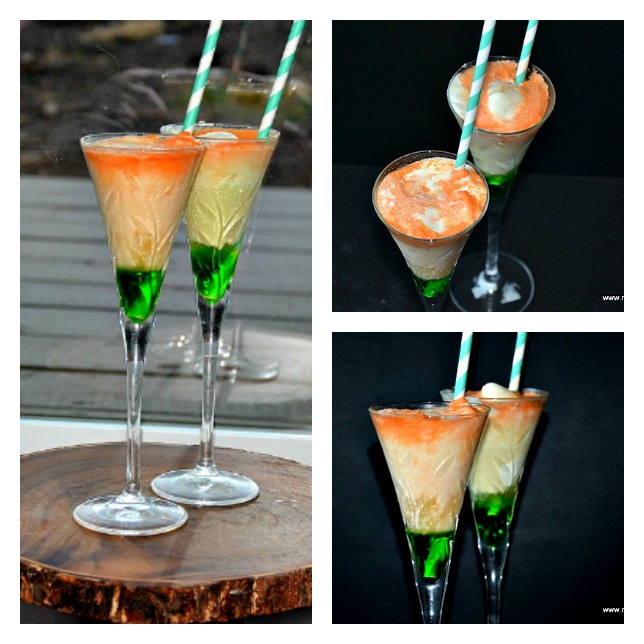 we used to have a small ice cream shop near my school and we all kids love going there, since it's filled with dreamy food stuff like all kinds of flavored ice creams, sodas and pastries.  Well as a kid that's all you need and I user be very happy when Friday's come since dad gives me certain amount of money as pocket money and I get to spend it on friday. I always used to rush to this shop the minute my school gets over. I used to go with a big gang.. All my friends love this shop. I used to buy different types of ice cream and used to fill my glass with soda. I used to try different kinds of soda in my ice cream.
Everyone around me used to make a yucky face, including the shop owner and she always made fun of my weird taste. Though it used to be little uncomfortable standing there with a big glass filled with ice cream and soda, I there was no way I would stop doing it the next Friday . Then slowly I started enjoying it at home too. I swear people around me thought I was mad. I could see it in their face. Too bad they didn't have my taste . I just ignored it. Then when I came to USA in 2007 hubby ordered some creamy smoothie kind of drink and when I tasted it I loved it and I was able to connect it with my ice cream soda that I used to mix in India . When I asked the lady who mixed my drink she said its ice cream and soda on top . My heart just dropped. I didn't know it was actually excited. I was so happy and I drank it fully. Inside my mind I teased myself saying " wow intelligence do think same" I have no idea who found this icecream float but we definitely had same thoughts. Hahahs okay now to making of Fanta ice cream float recipe.
step by step of making Fanta ice cream float recipe
Fanta Ice cream Float Recipe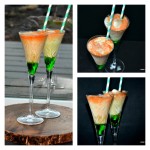 Prep Time : 5 minutes
Cook Time : 2 minutes
Instructions
1. Take a tall glass. Add a tsp of khus syrup in it. Now add 2-3 tsp of ice cream depending on the size of glass. If it's talk use 3 scoops, if not use 2 scoops.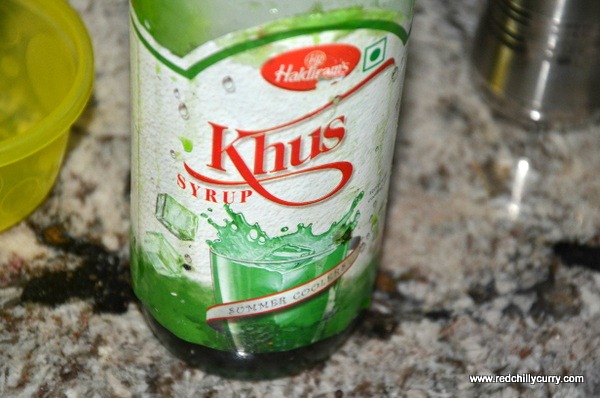 2. Now add fanta and let it bubble up and fill the glass. Take a spoon or straw and lightly mix. Don't mix it completely . Just a stir. Now place cherry on top or fill it up with whipped cream.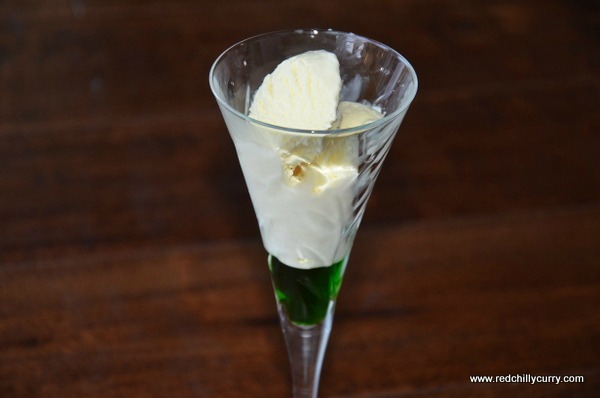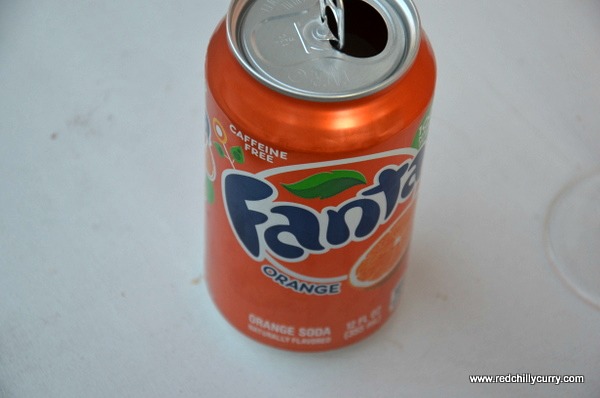 3. Enjoy this tasty drink at any time you want. Mix it while watching tv or while reading a book. Enjoy...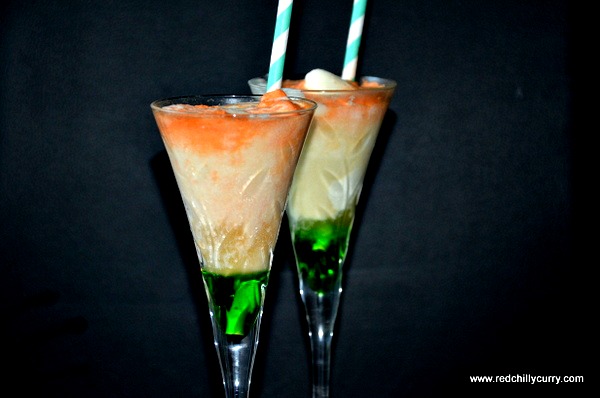 Print