Thayir vadai recipe | South Indian Curd Vadai | Curd Vadai | Dahi Balla | South Indian Dahi Vada
Thayir Vadai Recipe is my fav snack for evening time. I love anything with curd/ thayir. I used to be a big time fan of North Indian Dahi balla but after tasting south Indian thayir vadai I changed my mind. Its so mild, flavorful and taste amazing after a long soak in curd/ thayir. Mom used to make vadai pretty much every weekend since dad loves it a lot. My dad loves all kinds of snacks that's made with besan flour/ Kadala mavu. I have never tasted thayir vadai at home. Amma usually make Sambar vadai, Rasam vadai or usually Vadai/ Vada( Urad Dal) with spicy yummy coconut chutney or Tiffin sambar. May be my mom would have made thayir vadai but I haven't tasted it. I usually never try any snacks when I was a kid. Mom used to be such expert in making all kinds of snacks. I was not lucky enough to eat it. It's only after marriage I learned to make all kinds of snacks from mom, since hubby loves all kinds of snacks.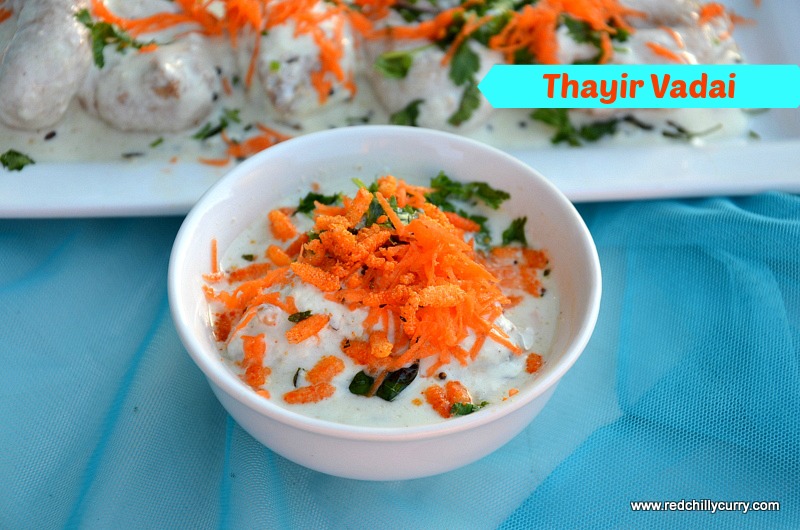 Even though I make all kinds of snacks, I never used to eat it. I have this weight conscious feeling from college that kadala mavuu/ Besan flour is not good for health. I  suddenly had craving to eat thayir vadai/ Dahi vada and I called amma and asked her if she knew. She was so angry when I asked her that question. She said she has made it so many times and I never even tried it once. hmmm I felt bad and then consoled her saying I will try it one day and will learn the recipe from her. I noted it down and made the Thayir vadai that evening itself. Oh my god I cant believe I had missed an awesome food all these day and since then I make it whenever I feel like. Thank to amma. Now off to making of thayir vadai recipe.
Step by step pictures of thayir vadai recipe
Thayir Vadai Recipe | South Indian Curd Vadai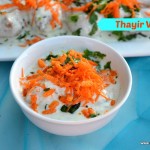 Prep Time : 2hrs minutes
Cook Time : 15 minutes
Yield :

15 vadai
Instructions
1.  Soak urad dal for 2 hrs. Grind it to smooth dough. dd water 1 tsp at a time. Totally add 2-3 tsp for 1/2 cup urad dal. The vada dough should be light and fluffy.This will easily take 5-7 mins. have patience Once the vada batter is soft and fluffy remove from blender and transfer to a bowl. Now beat with hands to make it fluffy.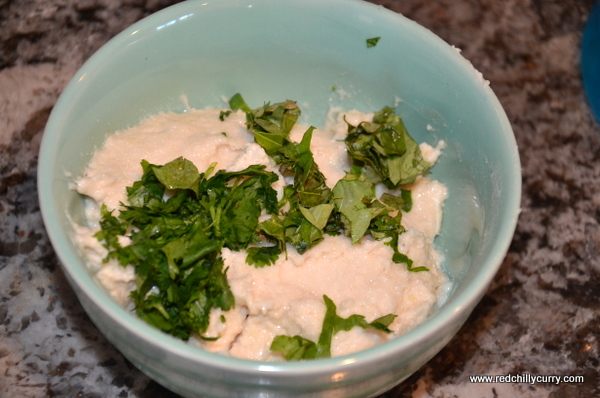 2.  Grind green chillies and ginger to paste. Add it to vada batter. to this add curry leaves, hing, coriander leaves and salt. Mix everything well.  Now You can either make the vada right away or store in refrigerator and make it when you feel like. Keeping in friede gives soft and crispy golden vada/ Vadai.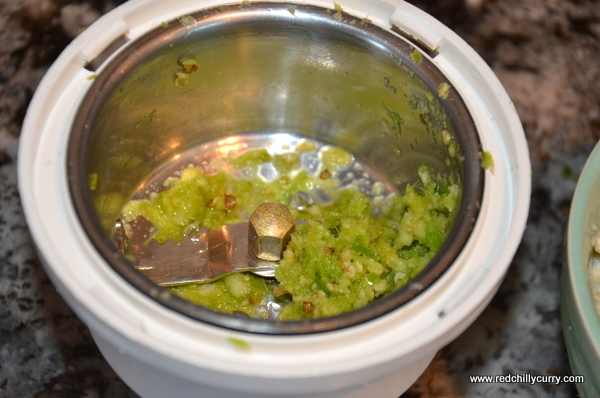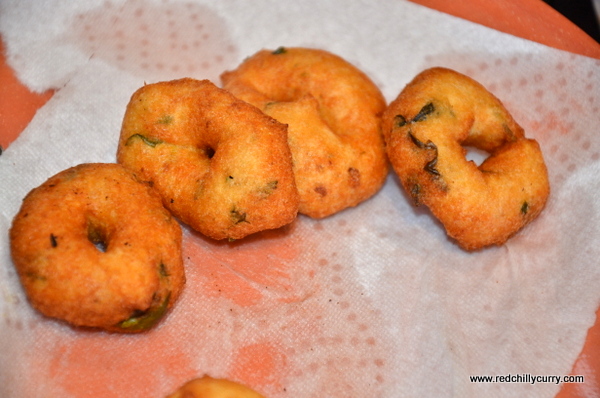 3. Now heat oil in kadai and deep fry the vadai/ Vada to golden brown. Take vada batter and make it round and pierce a hole using your thumb and make vada. If you are not able to make the hole, just roll it round like shown in pic and deep fry the vadai/ vada. Try giving the right shape to vadai, if not it's okay don't panic. Until then keep practicing. See this Medhu Vadai/ Medhu Vada link for detailed explanation.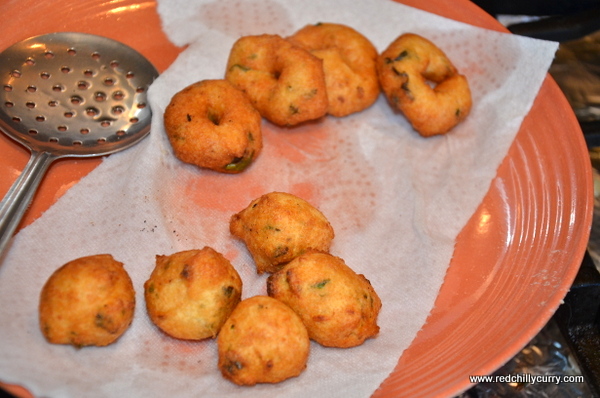 4. Now boil some water and pour it in a bowl. Now add the fried vada to the hot water an dlet it soak for 3 mins. Then remove the vada/ Vadai and squueze the water out . See to it that it doesn't loose its shape. Keep it in a plate. Now in a blender make a paste of coconut, jeera and green chillies. Add little water and make it like a paste as shown in pic. Now add this to curd, add salt and mix everything well.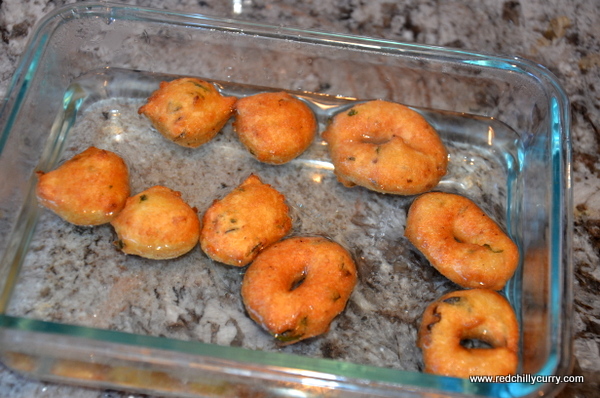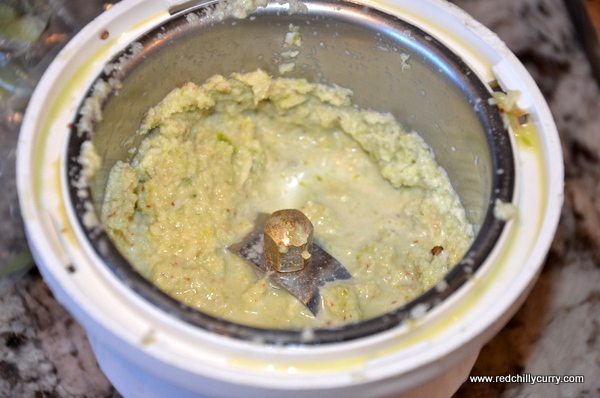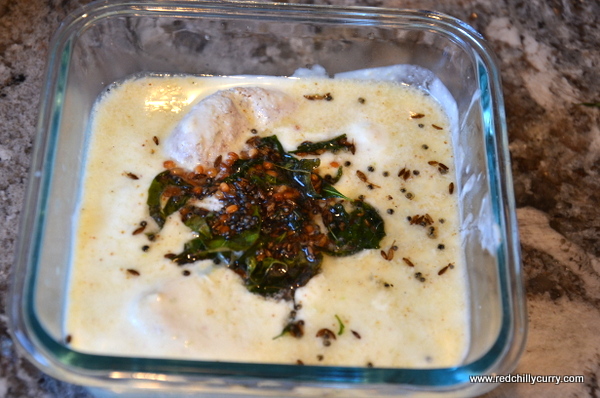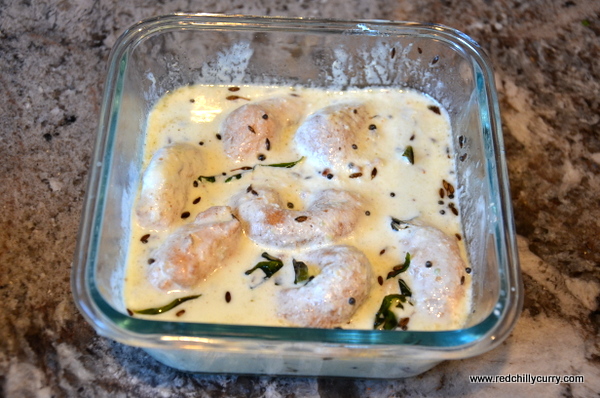 5. Thayir/ Curd should not be thick or too watery. Curd should be semi solid consistency. Now pour the curd mixture on top of soaked vada . Now make the tempering mentioned above and mix it in curd . Let it soak for 1 hr or more. It taste good when its soaked for longer time.
6. Now serve it in a bowl by grating the carrot and sprinkle some kara boondhi or mixture. It will taste so yummy and you tummy will thank you.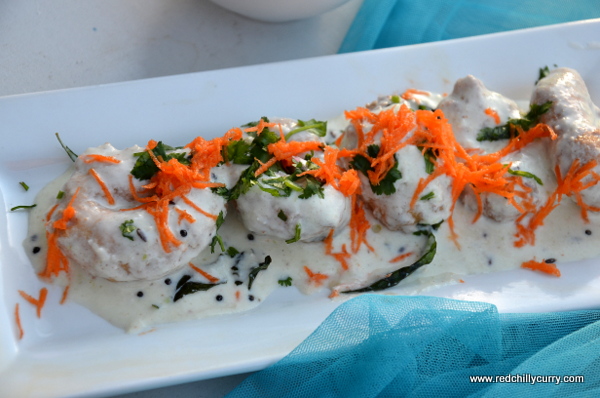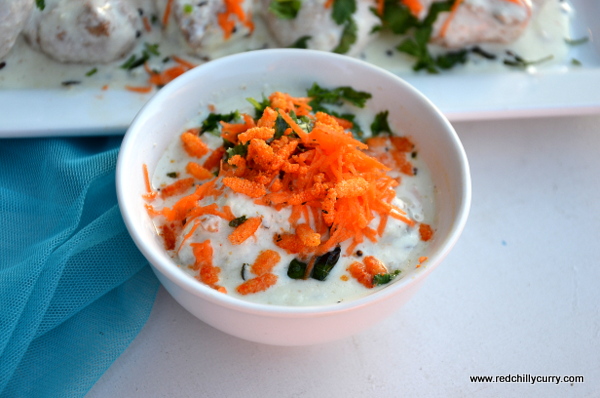 Print