Rajma Masala recipe – Restaurant style rajma masala- Punjabi rajma curry- How to make rajma masala
Rajma masala recipes is very tasty and comfort food for me. I love all kinds of Punjabi dishes. I love how tasty and flavorful the dishes are. I always have dreamed of entering in to a Punjabi family and gulping up all this tasty food. I have tasted food from so many different parts of India and for me when it comes to North Indian food , nothing beats Punjabi dish. I love the rich and so many spices involved. My husband always use to make fun of me that it's loaded with full fat and I would be loaded with extra fat if I keep having Punjabi food regularly.  Hmm how cares?? I can just eat and do some extra workout, but enjoying tasty food is very important to me.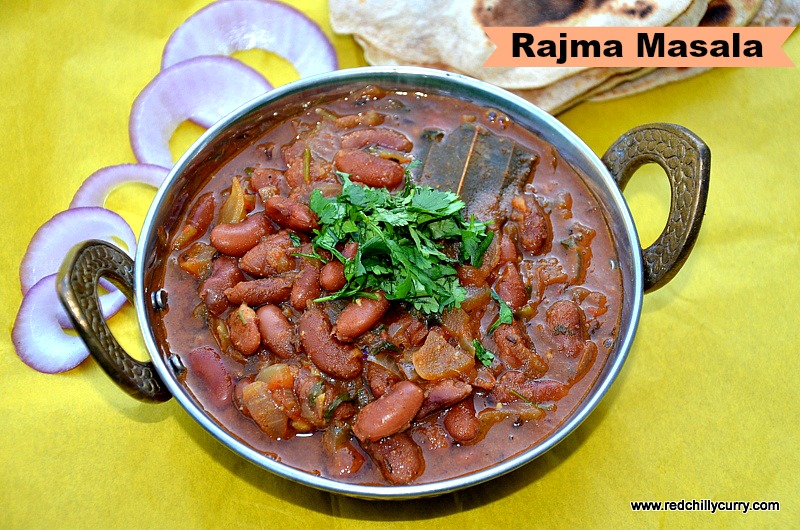 Me my dad and my brother we all are die hard fan of Punjabi food. Though we are pure  vegetarians, we still enjoy all the dishes made with veggies. I love food like Paneer butter masala, Dal makhani , Shahi Paneer,  Kadai Paneer and I can go on
Rajma is very good for health. It's loaded with proteins and keep your health strong. I love adding rajma/ Red kidney beans to my salad. half a cup of diney beans, boiled corn, red capcisum and lettuece makes ann amazing recipe for salad lovers. You can make any kind of topping according to your wish. I love avocado coriander dressing the most, since it has a soft texture and taste very flavorful. My hubby used to say that Rajma masala was always bachelor guys first choice to make since it was healthy and easy to make. He use to say , all it needs is some asala in gravy and it's done. That's not true, rajma masala should be balanced correctly and it should be boiled in right consistency. It's a very tasteful masala but most of us just don't think of the good stuff present in rajma/ Red Kidney beans. Okay now to making of Rajma masala recipe.
Step by step of making rajma masala recipe
Rajma Masala Recipe (Red Kidney Beans)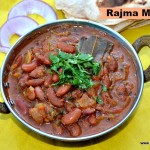 Prep Time : 10 minutes
Cook Time : 20 minutes
Yield :

4 person
Instructions
1. Soak Rajma/ Red kidney beans overnight . Wash them well in the morning and add rajma to pressure cooker and add 4 cups of water and let it boil for 7-10 mins or for 4 whistles. Keep the water and rajma separate in a bowl.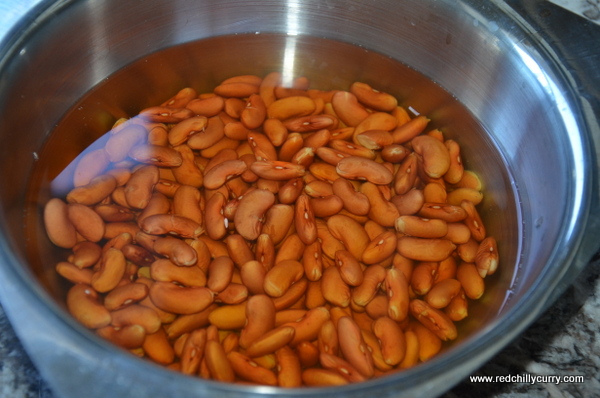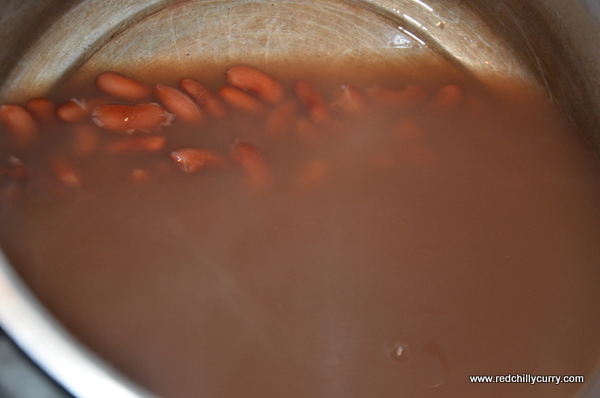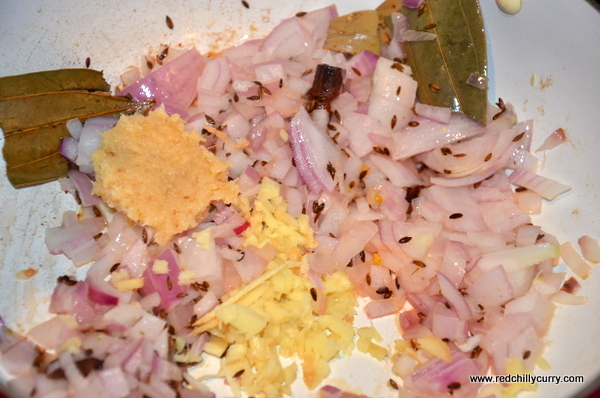 2. Heat pan and add ghee .To this do the seasoning mentioned above. Now add onion, saute for few mins. Then add ginger garlic paste and saute till the raw smell is gone. Now take tomatoes, using blender make tomato puree. Do not add water. Now add the tomato puree and let it cook for few mins.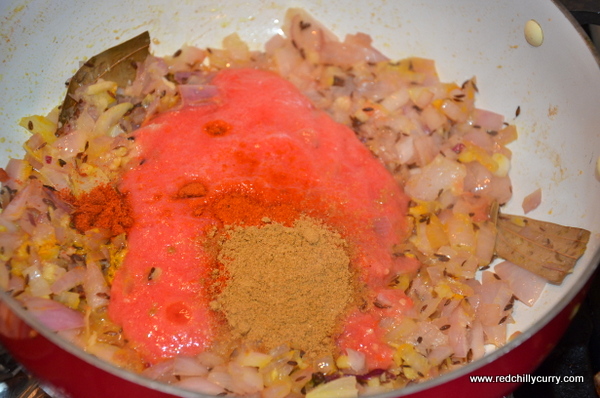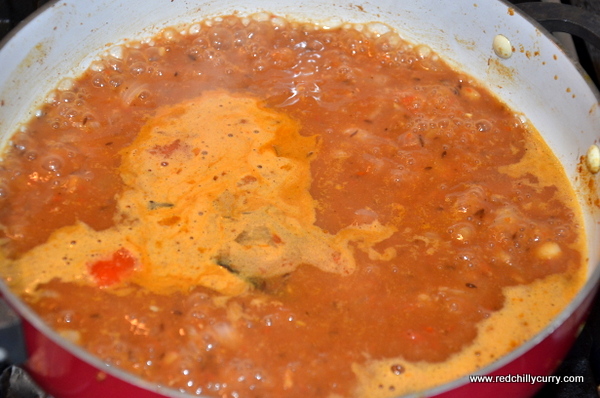 3. Now add the dry spices like turmeric powder, chilly powder, Garam masala, jeera powder and salt. Let it cook for few  mins. To this add boiled water of Rajma/ Red kidney beans and let it boil for 10 mins or until the gravy gets thick.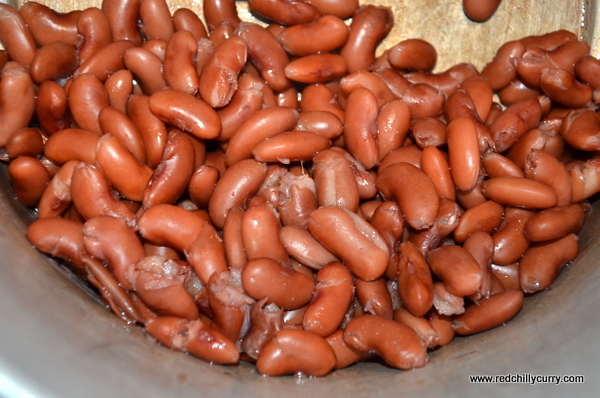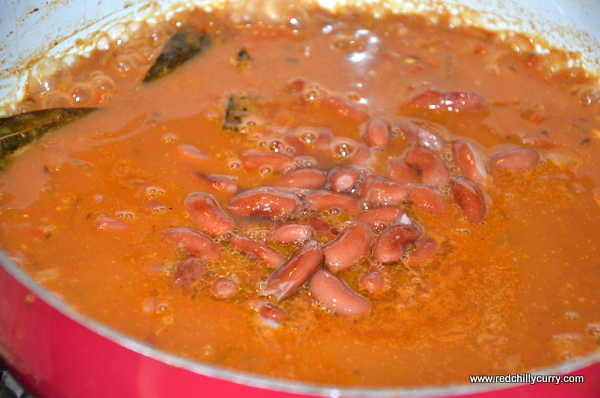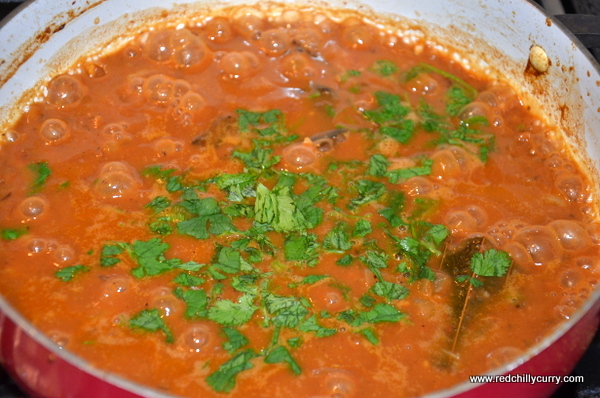 4. Now add boiled rajma and let it cook for ten mins. Lightly mash few rajmas and let it get little thick. When you reach semi liquid consistency switch off the flame and garnish with fresh coriander leaves and serve it hot with chapathi or Basmati Rice.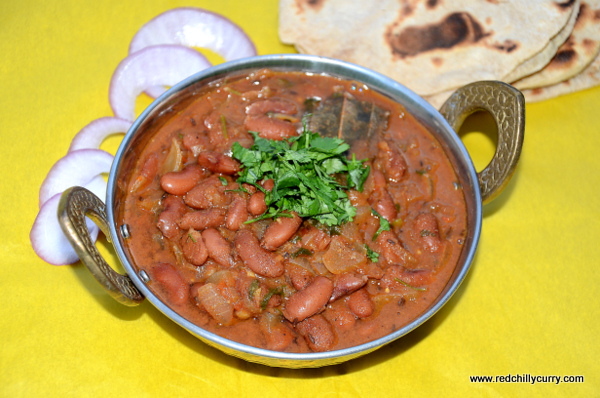 Print