Tomato Biryani recipe, thakkali biryani recipe, tomato sadham, tomato rice recipe
Tomato Biryani Recipe is simple to make but taste so damn  good. I used to love smelling this aroma while I return from school. I could smell this yummy tasty tomato biryani while entering my street itself. The ghee and the coconut milk plays a very important role in flavor. My mom never actually learned from anyone or this recipe never passed through my fail members. My mom said since she had many ripe tomatoes she made some recipe with biryani base and instead of veggie she had used only tomato, and the recipe came out so well and dad enjoyed his for his lunch. Yes this recipes was directly made by my mom and passed down to me. I am pretty sure my daughter will learn this from me too since she goes crazy for this tomato biryani just like me.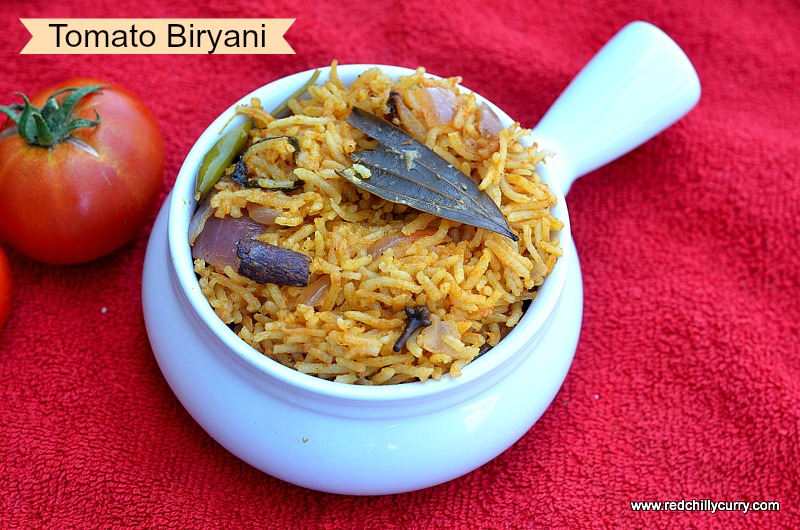 This doesn't dominate masala much like in regular biryani but brings out the tomato flavor and its drool worthy recipe. If you love tomato rice then this is 5-6 level higher in taste and flavor. I always make this on weekends and best for lunch box . My daughter takes it to school and my husband enjoys it in office. I also makes this for my guest when I make dinners along with chapati and other north Indian recipes. Instead of making pulao and other rice varieties try this recipe. I can bet everyone will love it.
I have fresh organic tomatoes growing in my backyard. Yes I have a big vegetable garden and I have planted so many veggies and they give me very tasty tomatoes. When this biryani is made with home grown tomatoes they taste the best. I love it. I must say having your own vegetable garden and freshly plucking from them and eating it is so refreshing. Other varieties of biryani I have in my space are Qabooli Biryani, Palak biryani(spinach Biryani),  Vegetable Biryani.
But to me out of all biryani tomato biryani recipe is my fav.
Step by step making of Tomato Biryani Recipe
Tomato Biryani Recipe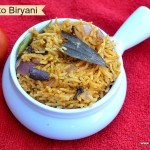 Prep Time : 15 minutes
Cook Time : 20 minutes
Yield :

4 person
Instructions
1. First wash the basmati rice once in water. Drain the water completely. Now add ghee to the pan and fry the basmati rice for 3-4 mins or until the rice is little hot. Now remove them from pan and keep it separately.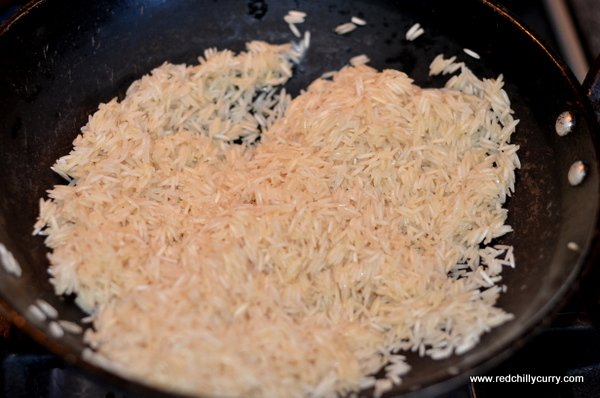 2. Now add 2 cup of water and let it boil for 5-8 mins. Now add the tomatoes and see if they are  3/4 immersed in water.  Close the lid and let tomatoes skin peel with the boiling temperature. This will take 10-12 mins to get tomato skin peeled. Now remove from water and keep them in a plate.  Let the tomatoes cool down completely.  Throw away the water used for boiling. Once cooled make a puree out of it.(You may ask..why I should boil the tomatoes and then pulp it instead of pulping directly?? well there's a big difference in taste according to me. This is how mom always made and it taste divine)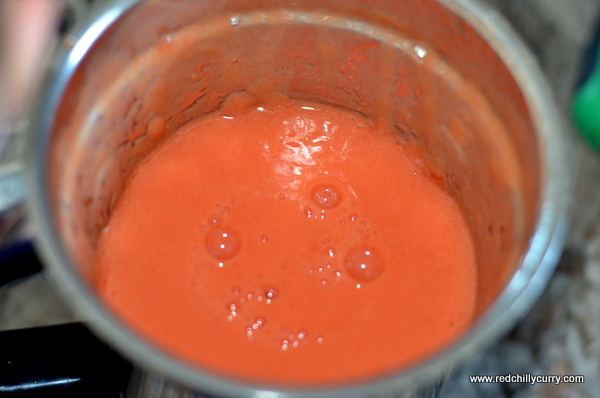 3. Now to the same pan add oil, do the seasoning mentioned above. Add cinnamon, cloves, bay leaf and stir for a min. To this add Onion slices and stir till they are tender.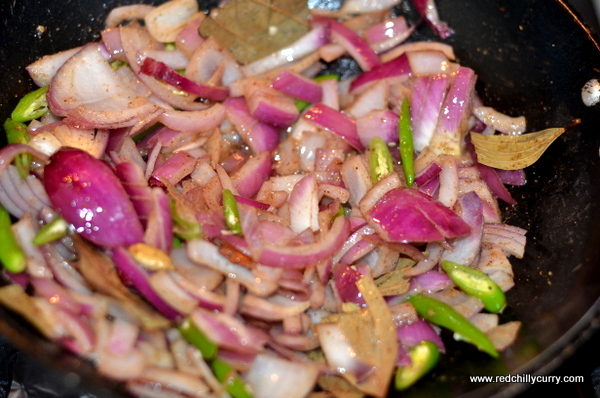 4. Now add ginger garlic paste. Stir till the raw smell is gone. Now add green chilies and stir for another 2 mins. Now add the tomato pulp and mix everything together. Let it cook for 5  mins. To this add salt,turmeric powder, garam masala, chilly powder and stir it well.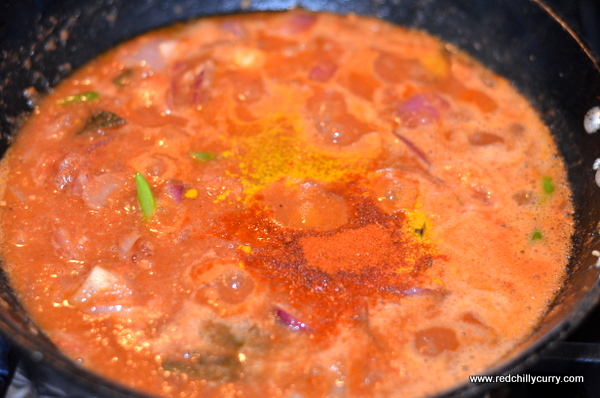 5. Now take the same glass or cup that you used for measuring the rice. For 1 cup/1 glass rice use 1 and half glass of water. That is the usual measurement. Here we are going to add half glass of water and 1 cup of coconut milk for this biryani. It will be very rich and taste very good too.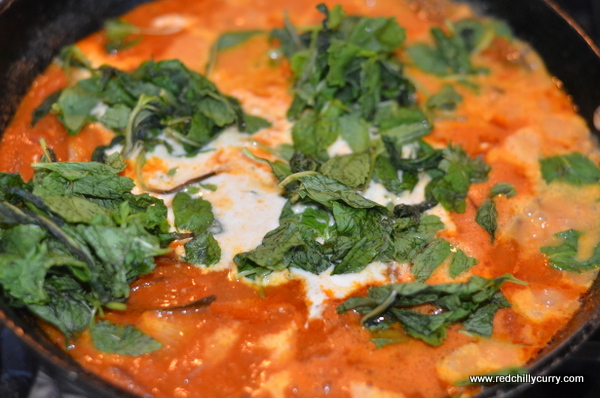 6. Now once you are done adding the water and coconut milk let it boil for 2 mins. To this add basmati rice and mint leaves. Stir everything together and switch it off.
7. I always make my biryani in electric cooker. Now transfer everything to the rice cooker and switch on the cook button and tomato biryani will be ready in 30 mins. If you are using pressure cooker leave it for 3-4 whistle. If you like dum biryani style then you can keep a flat base pan below this pan and slow cook the process. Either way it will taste so damn good. Enjoy with Raita.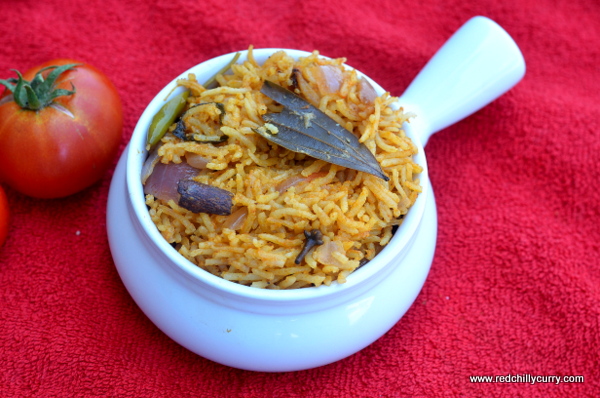 Print