Idli Manchurian, How to make idli Manchurian recipe, Left over idli recipe
Idli Manchurian is such a yummy Idli variety that can be made from leftover Idly. This Indo- Chinese Idly Manchurian will be your new fav Idli if you have not tried it earlier. My family and guest love this a lot. My daughter loves this so much. I make this Idli Manchurian when I am bored of the regular Plain Idli variety. Its super tasty and can be made in no time. If you are an Indo – Chinese food lover then this will officially be your fav food. This yummy dish is made using the left over Idli. Click the Idli Link to have a look at the recipe for making soft idli.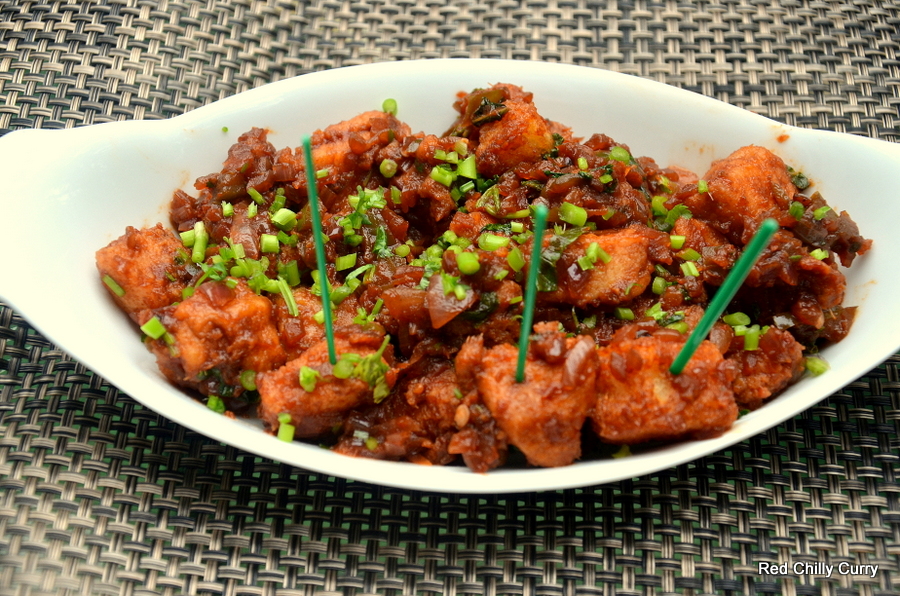 Making Idli is very common in my house. We make Idli batter once in a week and enjoy making lots of varieties with just one Idli batter. You can make unlimited varieties in Idly. Then you can enjoy crispy dosa and make many variation in dosa too. I love making uthapam, Mysore masala dosa(mumbai style), Spicy  tomato dosa and many more. Check my breakfast recipes to get more idea. There are many quick recipes like idli Manchurian and you will be glad you had a look at the list. Trust me and please go click on the breakfast recipe menu.
You can enjoy making this idli Manchurian for lunch box for kids or adults or as a party appetizer. Its best even for office party potlucks. My hubby love this a lot. Combination of capsicum and sauces gives a very good flavor to all this fried idli. You can add spice as your wish and instead of Idli use cauliflower , paneer or baby corn to make this variety. Other varieties of Manchurian are…Cauliflower Manchurian, Baby corn Manchurian.
Other way of using the left over is making Idli upma, Kaima Idli. and Idli manchurian .
STEP BY STEP OF MAKING IDLI MANCHURIAN
Idli Manchurian (From leftover Idli)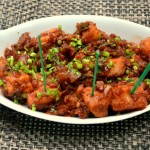 I love this Idly Manchurian a lot,its more like a snack food to us.Just pick a food stick and poke it and eat like finger food.I enjoy making this a lot because whenever I make it,it disappears like magic.My whole family loves it,Hy husband has a liking to soya sauce(I know it's bad)but We like to eat this when we are bored with our regular idly or dosas.I know it has oil in them but for some reason I find this dish very light to stomach,it absorbs very less oil(don't ask me how,but I feel so light)so weight watchers stay away from this dish but others lets dip it,its not really that oily trust me.
Prep Time : 10 minutes
Cook Time : 20 minutes
Yield :

2
Instructions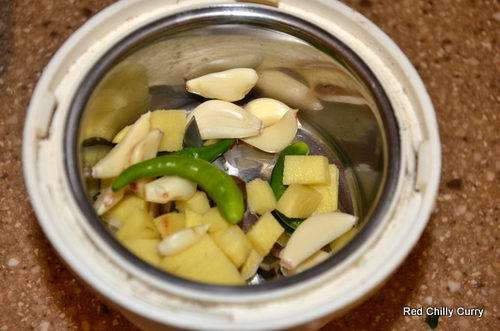 1.Chop ginger,garlic and green chillies and blend them in the mixer to fine paste.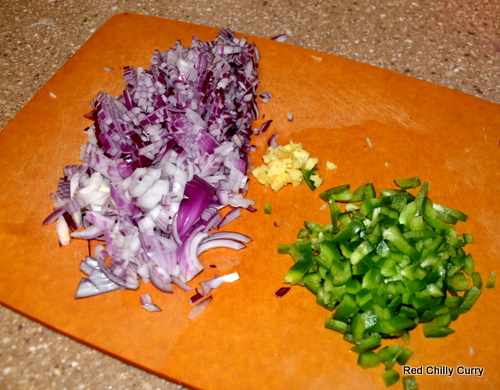 2.Chop onion,capsicum,ginger,green chillies and tomatoes to fine pieces(I forgot to take tomato pic)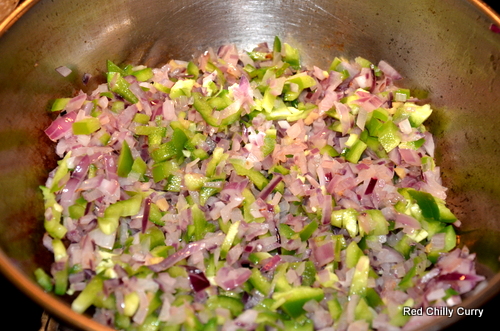 3.In a kadai/pan fry onions,chopped ginger,green chillies,tomatoes and capsicum and saute till they are semi cooked.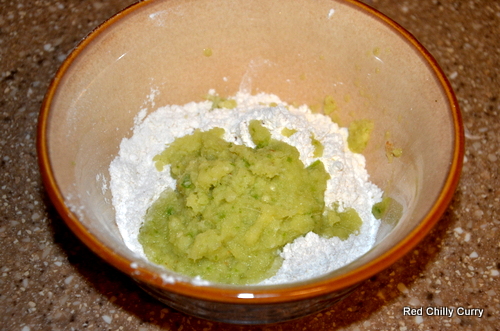 4.While doing this separately mix maida,corn flour,ginger garlic & green chilly paste,salt in a cup and dilute with little water and make it like paste.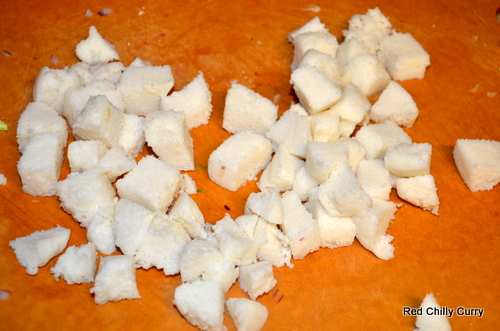 5.Chop the left over idly in to cubes or make fresh idly and store them in fridge for 10 mins,when it gets little hard remove from fridge and chop to long or cube shapes.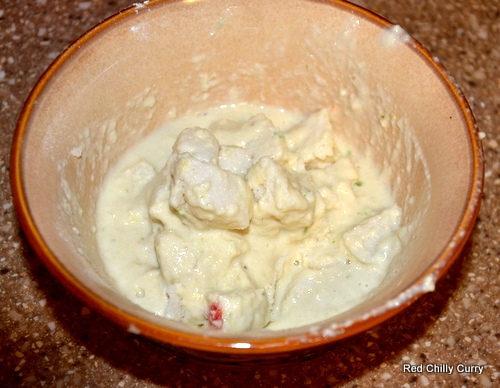 6.Then dip the idly in to the paste and coat it well.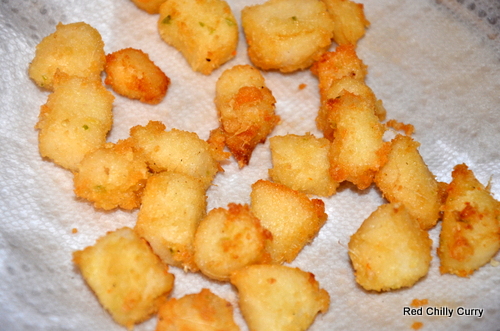 7.Now deep fry the idly in hot oil and remove it when they turn to golden brown,dont worry they wont be too oily.Use tissue paper to remove all the oil.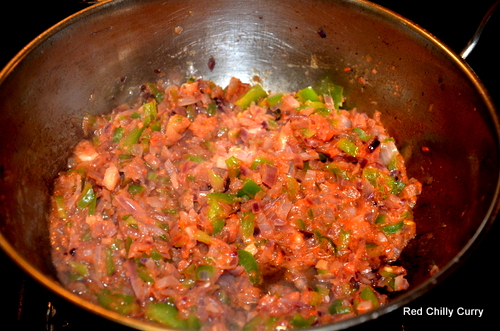 8.Now going back to where we left the masala,then to that mix add red chilly sauce,soya sauce and mix it for more min.Add salt to requirement.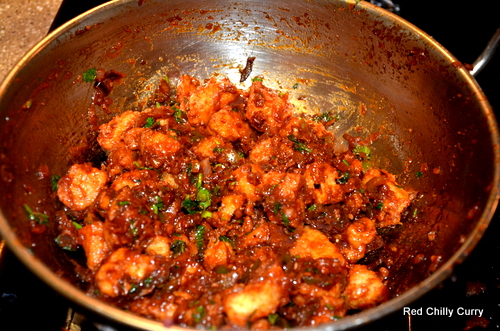 9.Now add the fried idly to this mix and roll it well.Add more soya or red chilly sauce according to your liking.Add chopped coriander leaves and mint leaves.I like to add both because they give a wonderful flavor.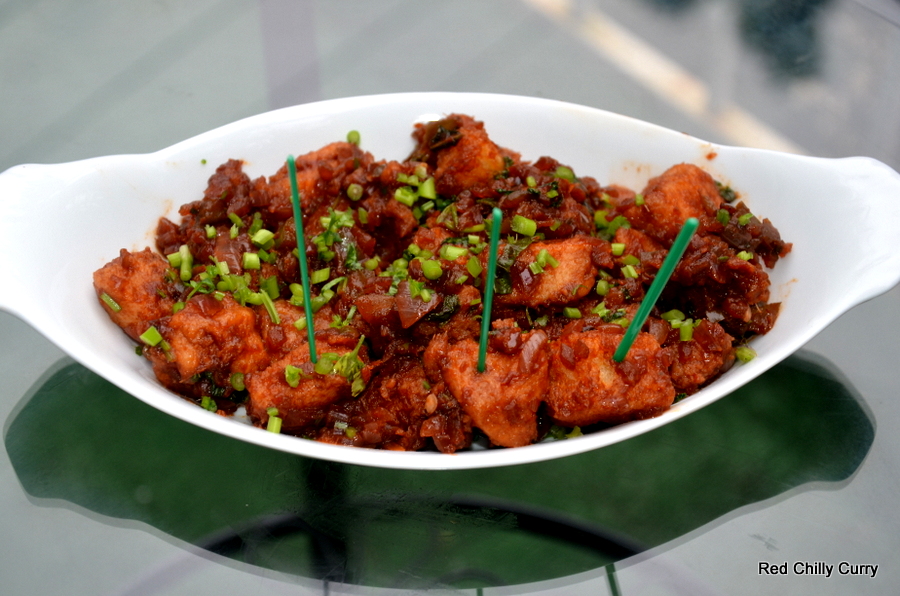 10.Finely garnish with spring onion and serve hot.
This recipe has been linked to Saras breakfast in 30 mins event.
Print