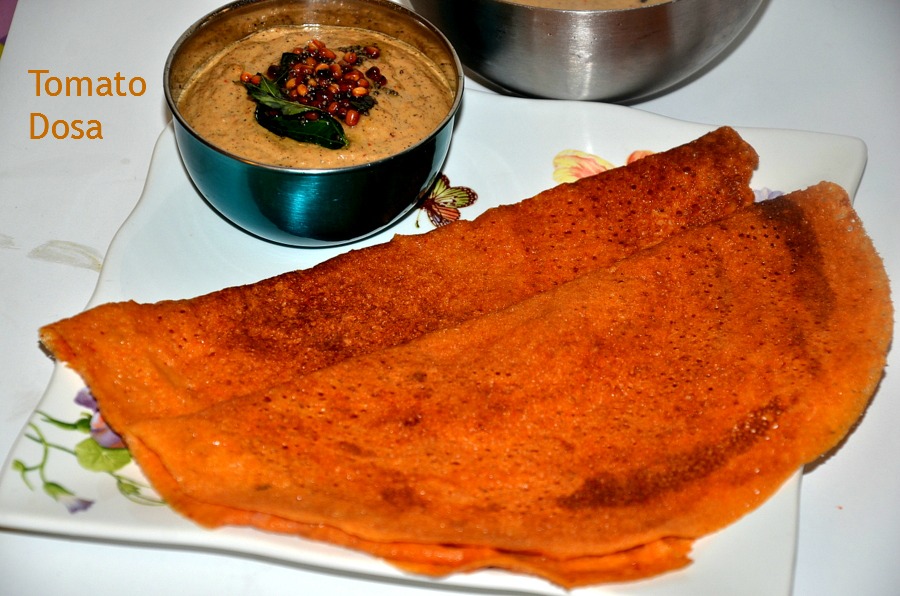 Spicy Tomato Dosa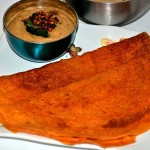 We make dosa at home regularly, not a great fan of idly  but dosa is our family all time fav breakfast. I remember book marking this recipe from a Aval Vikeden  variety dosa book long time ago in my diary and thought of giving it a try and instantly loved it. It doesn't really need a chutney ,the dosa itself has a good spice and nice taste when we eat it plain. When you give it to kids less the red chillies, they will also like it since the nice dark orange red color is very appealing. I enjoyed it with my peanut chutney and loved it a lot. Will load the chutney soon. I have one variety of peanut chutney in site already this goes well too. Very flavorful. For nov week 3 I am loading this recipe.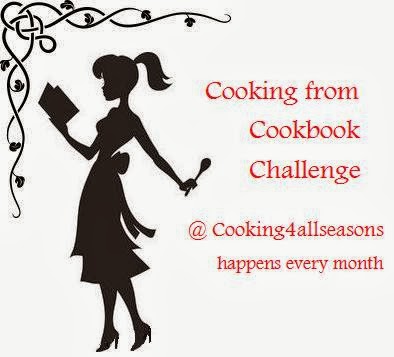 Prep Time : 5 minutes
Cook Time : 10 minutes
Yield :

4
Instructions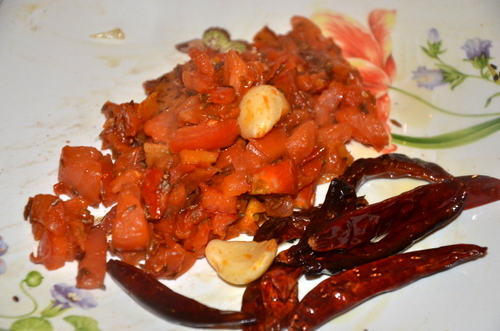 1. In a pan add oil when its hot fry red chillies and keep it separate. Then saute onion, tomatoes, ginger ,garlic one by one and saute till the tomato skin softens. Let it cool completely.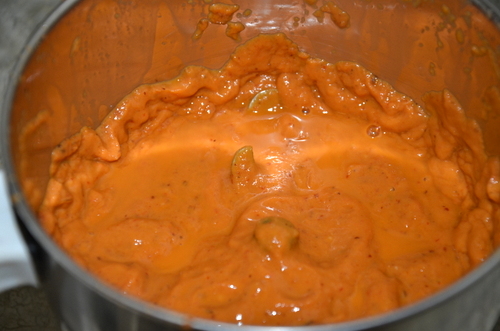 2. Now grind them to paste adding hing and little salt.(If tomatoes are not ripe enough add little tamarind. Then add this to dosa batter and mix it well.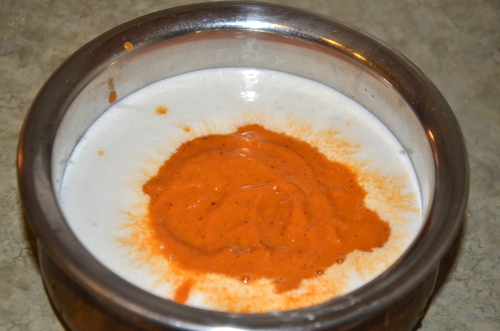 3. In a dosa pan heat the tawa and pour the batter and make a thin dosa. The color of the dosa will look lite orange in color.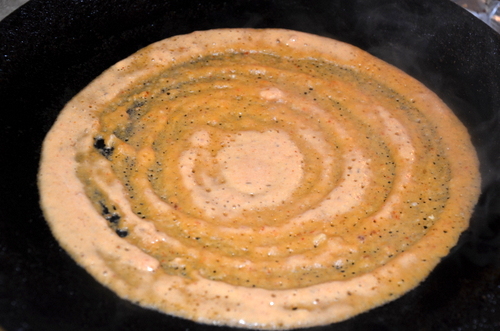 4. Spread oil in and around dosa and turn to another side when the bottom is golden brown in color. Serve it with ground nut chutney or coconut chutney or tomato chutney or coriander chutney of your choice. Or like I did , eat it plain its yumm :)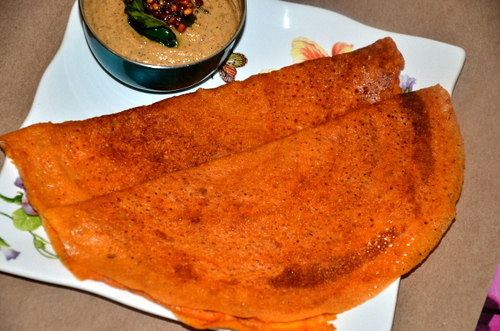 Print