Tomato chutney recipe | Tomato chutney using coconut milk | Tomato chutney for Idli | Tomato Chutney for Dosa| Tomato Chutney for Breakfast
Tomato Chutney is one of the most favorite chutney for everyone. There are so many variation in this and I personally love this coconut milk based a lot with dosa.  But my daughter loves it with Idli  and she argues that it pairs well with Idli the best. This chutney is very commonly made in Tirunelveli District side. Mom used to make this chutney with coconut milk for idli on sunday morning and I love that coconut milk aroma a lot. Whenever I make it, it brings back my childhood memories. I feel so good when my daughter enjoys and relishes the taste. If you haven't tried it before , then this is a must try chutney for you. Don't get scared of coconut milk addition, that's the highlight of this chutney. You will def fall in love with this tasty chutney. Trust me and make it once.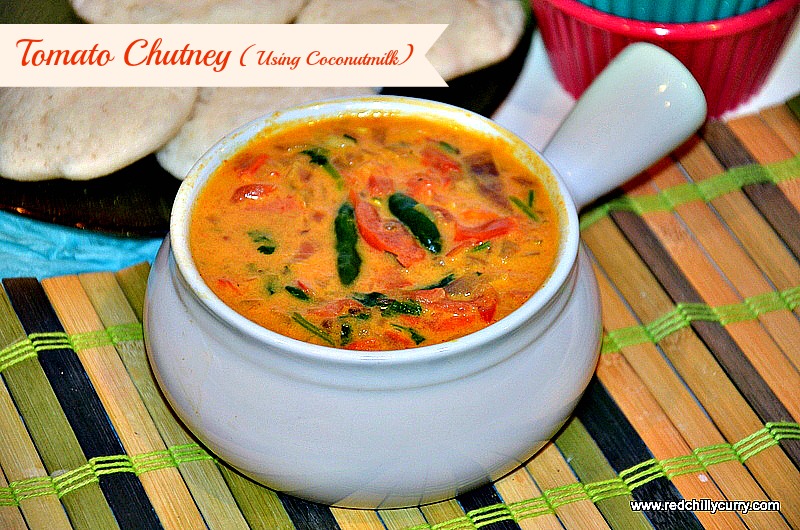 Coconut based chutney are the most loved and tried version but I like to explore a lot. My mom makes nearly 50 varieties of chutney and they all taste so good and very different and unique from each other. Though I haven't mastered all of her chutneys, I do have few of them in my chutney recipe section. Please check it out. They all pair well with this SOFT IDLI . Other Tomato based chutneys that you can try out of my website are ..Tomato Chutney (Simple version), Mint Tomato chutney, Tomato Chutney (Boiled version),  check it out by clicking  here CHUTNEY VARIETIES. Chutneys are everyday must in our South Indian house. Chutneys are made 90% of the time for breakfast or dinner. Its very important to make changes to our chutney every now and then. This chutney will definitely please your taste buds. okay now off to making of tomato chutney.
Step by step of making Tomato chutney using coconut milk
Tomato Chutney Recipe (Using coconut milk)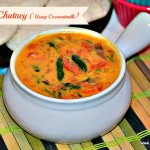 Prep Time : 10 minutes
Cook Time : 10 minutes
Yield :

3 people
Instructions
1. Chop all the required items mentioned above. Now heat pan / tawa and add some oil. To this do the seasoning mentioned above.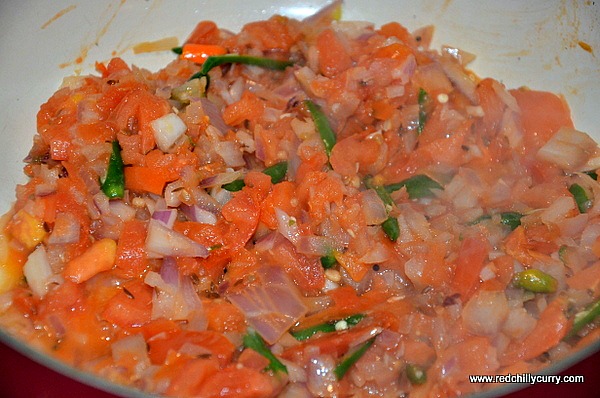 2. Once done add onion, let it saute for a min. Then add ginger, tomato,green chilly and saute for few more mins. Let the tomatoes turn soft and mushy. Now add turmeric,salt and hing. You can increase the spice by adding more green chillies if you need. This chutney doesn't have dry red chillies or chilli powder. The whole aroma comes from green chillies only.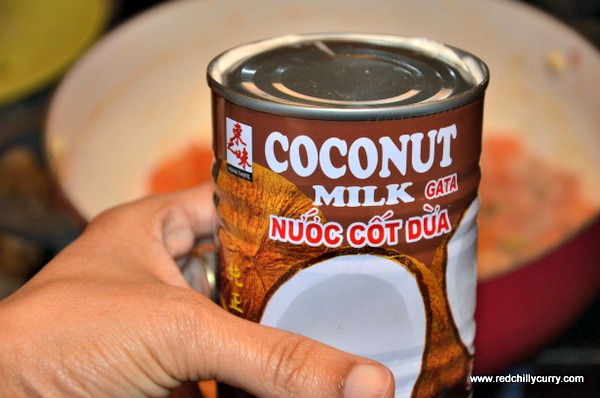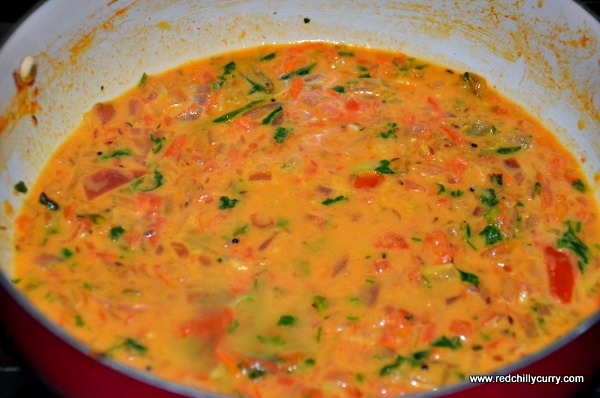 3. Now add little water and let it boil for a min. Now add the coconut milk and let it boil for a min and switch it off. Add coriander leaves as garnish. You can adjust the consistency according to your taste. I don't like it too thick or too watery. Chutney consistency must be little watery here.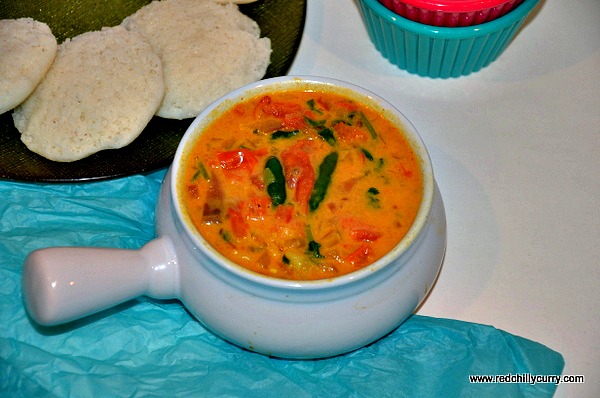 4. Now serve it with Idli or dosa and enjoy the yummy chutney.
Print