Vatha Kuzhambu / Nellai District Vatha Kuzhambhu
Vatha Kuzhambu is my fav main dish for rice. Taste so good and pairs well with any variety of kootu like soorakai kootu(Bottle Gourd), beans kootu, cabbage kootu. I always make this on rainy days and store them for 2 days and enjoy the taste. They will stay good for 3-4 days, so you can always enjoy them when you feel lazy to cook everyday. This also goes well with dosa or Idly. I love adding this to my curd rice as side dish. Adding drumstick is must for this recipe. It brings out a very nice aroma to vatha kuzhambu.
My uncle has a hotel near nellai and this particular vatha kulambhu has been very very famous in that restaurant. He always use to say he had regular customers who even travelled from a long distance just to enjoy this vatha kuzhambu. I even remembering one person during my train travel mentioned about this vatha kulambhu and how tasty they make in a particular restaurant in chennai and when I asked him the name of the restaurant he mentioned my uncle restaurant name. I was so happy and I excitedly told him that its my uncle restaurant and we make this vatha kulambhu in our family too. He immediately wrote down the recipe from my mom. I still remember how happy his face was when he got the recipe details.
He told me he always went with his family and enjoyed the dish when they had craving for this and now he has it in his hands and can enjoy the recipe now at home too. My mom makes many variety in vatha kuzhambu. Each member in my family have their own fav and this one is my dad favorite. It's little thick to see but when it tastes really good.
Side dish for Vatha Kuzhambu
Any fry like potato fry, cabbage fry, brinjal fry will pair well with this. I always make cabbage fry when this dish is made. There are many variety in cabbage but this plain white one goes very well with this.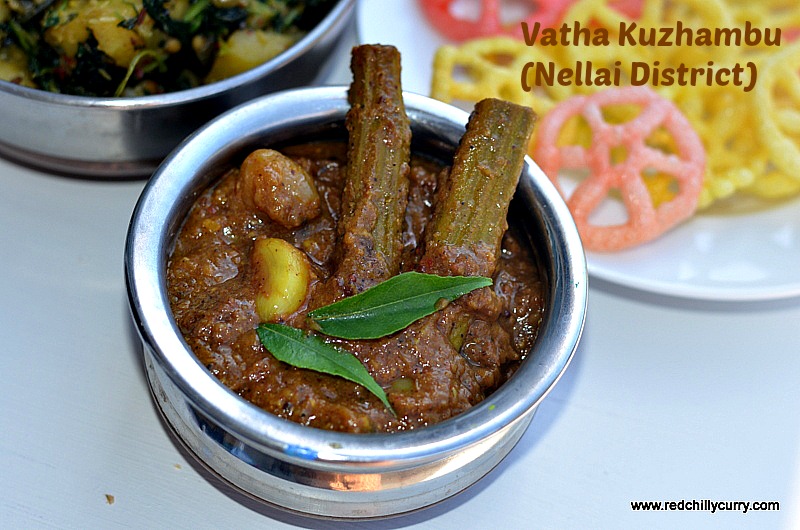 Vatha Kuzhambu(Nellai District)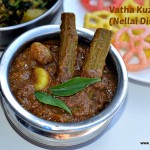 Instructions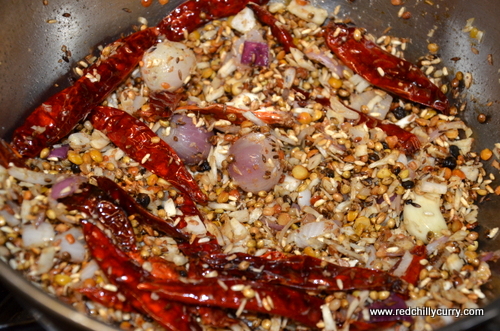 1. Fry all the above mentioned ingredients in a pan one by one and keep it separate. Then grind them well in a blender adding little water and kept it thick.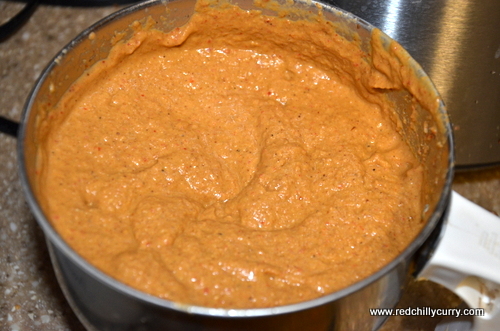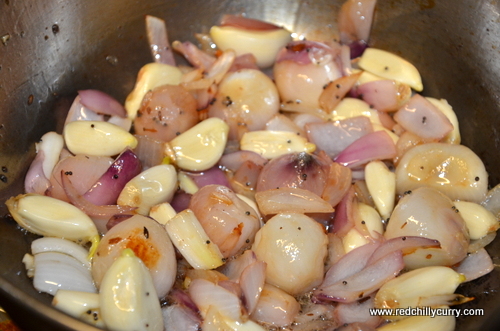 2. Then again in a pan add some oil and do the seasoning mentioned above to this add small onion,drumstick and garlic and fry it well. To this add the tamarind water and let it cook for few mins. Then add hing,salt and turmeric powder. Let it boil for 2 mins.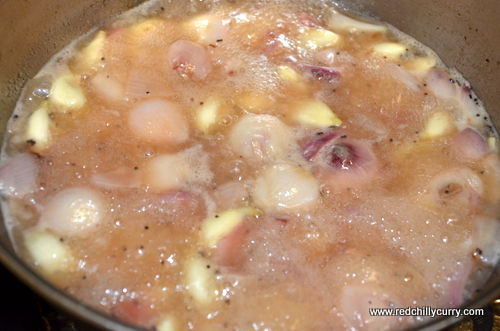 3. To this add the paste made before and mix it well and let it cook for 15-20 mins.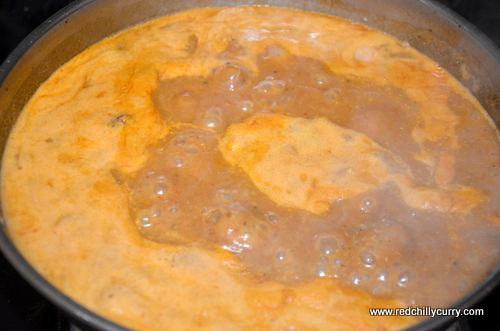 4. The oil should float on top that shows the dish is done. Let it boil till the oil oozes.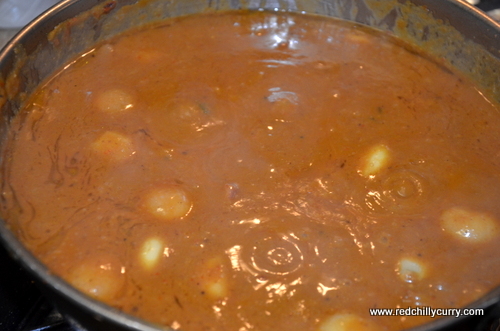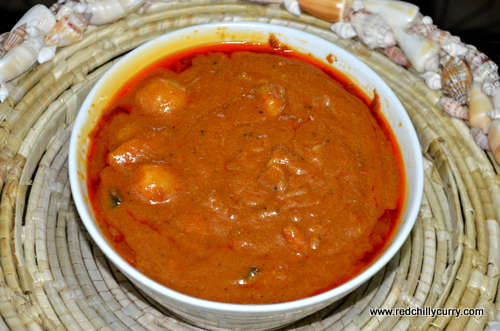 Print