Brinjal chutney(Eggplant Chutney/ Kathirikkai Chutney)
Brinjal chutney or Kathirikkai Chutney is perfect for dosa or Idly. My mom always made this with dosa and I love it. We can make so many variations with brinjal chutney but this is one of my favourite one and I love it so much. Amma makes lots of chutney using green chillies and I have special liking for that. But now after marriage hubby is fond of red chillies so learned to make chutneys with that too. I will soon post another variety of brinjal chutney using dry red chillies.
You can do many changes in this chutney as per your wish like you can omit tamarind and try substituting tomato and proceed with the same process or you can change the main ingredient brinjal and make the same recipe using chow chow or Peerkangai Chutney/ Ridge Gourd Chutney. 
Also other varieties of  Brinjal chutney  are..
 Kara Kathirikkai Chutney(Village recipe), Brinjal Gosthu (side dish for dosa/Idly) and also a special Andhra Variety Brinjal chutney is Vankai Dosakaya Pachadi or Chutney.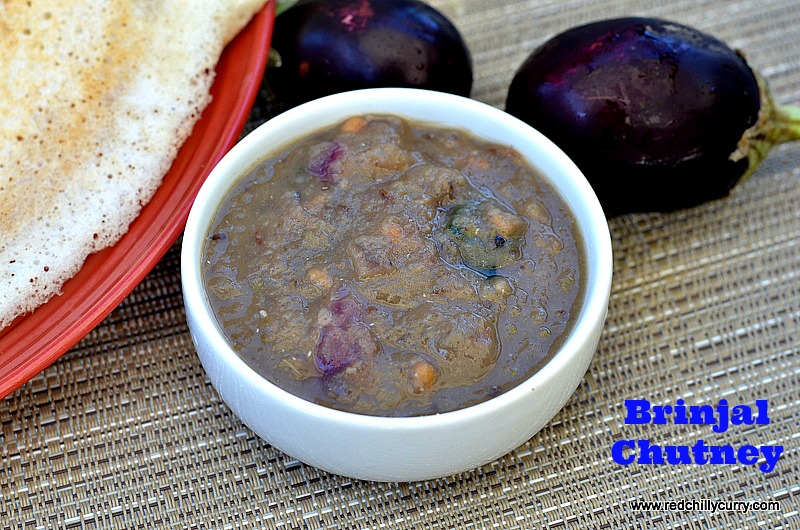 Okay now coming back to this brinjal chutney, Few add dry ed chillies to the same process but I would say adding green chillies gives a more flavor and taste to the chutney. This variety of chutney is mostly done in Tirunelveli district. Each district have their own speciality and as my parents are from same background and for some period of time I also grew in that beautiful Tirunelveli district. Everyone remembers HALWA when they hear this district name or think of Aruval . Many foods variety can be tasted here and each have their unique taste. No one can go from Tirunelveli without enjoying these special variety of  chutneys or special food that is made and available only in that district. I will soon post the specialty foods of Tirunelveli district. Now off to brinjal chutney.
Step by step of making Brinjal Chutney:
Brinjal Chutney(Eggplant Chutney/ Kathirikkai Chutney)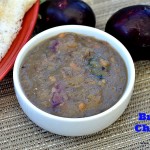 Prep Time : 15 minutes
Cook Time : 15 minutes
Yield :

4 person
Instructions
1. In a kadai add 1 glass of water, let it boil. To this add chopped brinjal,green chillies(add as whole,do not chop)tamarind piece, chopped onion -1/4 cup and let it boil for 5-6 mins.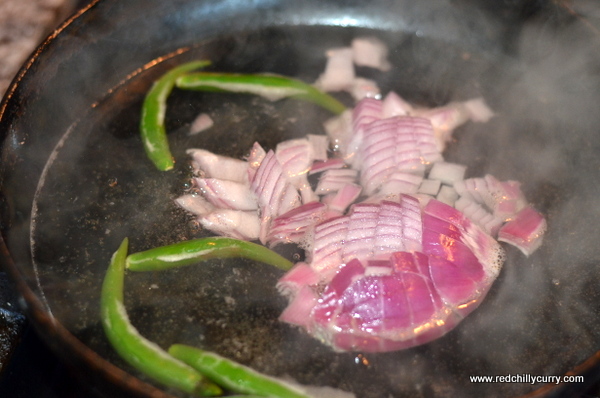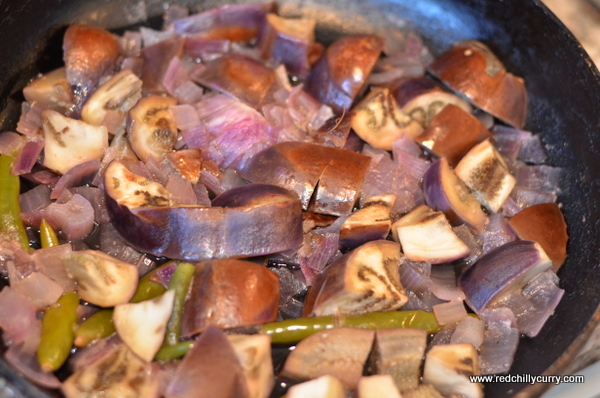 2. Now switch it off and collect the boiled veggies separately. Let it cool. Dont throw away the water. Filter and keep it separate for later purpose.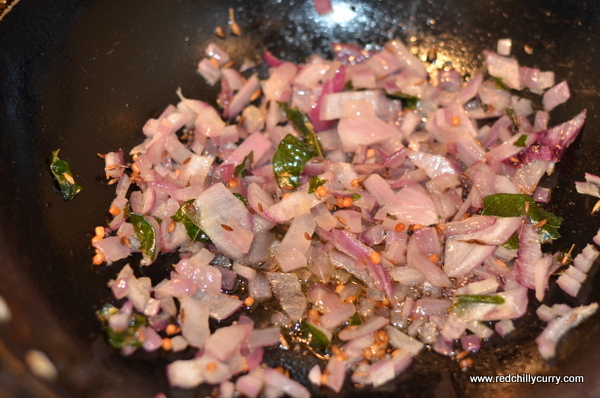 3. Now keep kadai or pan in stove and let it get hot. To this add oil and then add the mentioned tempering items one by one. Then add onions and saute them well.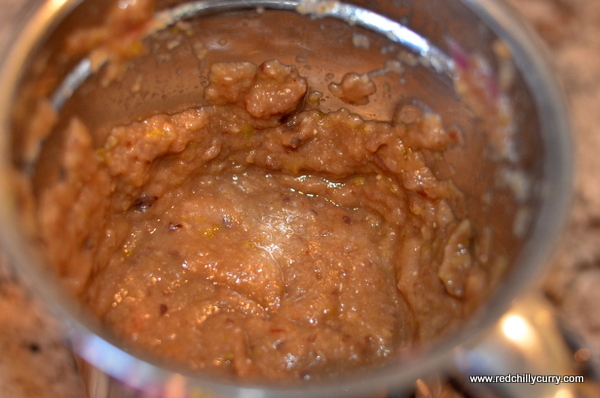 4. Meanwhile when the veggies are cooled down, Grind them in blender not to0 pulpy but little coarse. Then add it to tempering. Now use  the filtered water that was kept separate and used to boil the veggies. Now add salt. Depending on the consistency required add more or less water. Let it boil for 5 mins or until the chutneys bubbles up.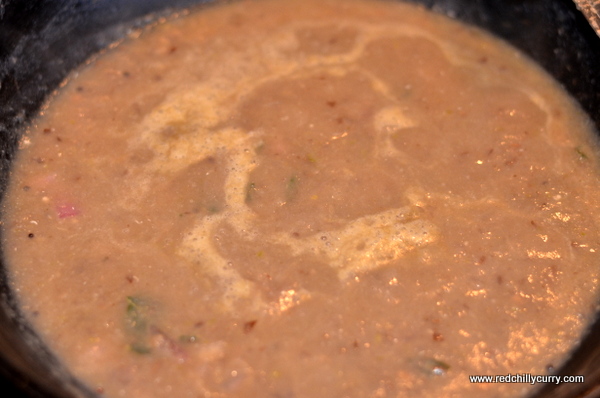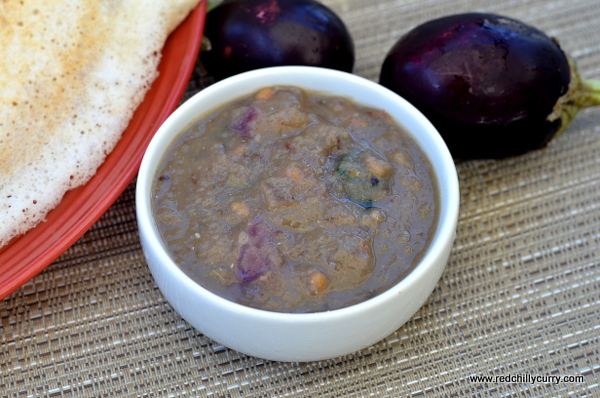 5. Now transfer it to a bowl and serve it with dosa or Idly.
Print