Sweet potato roti recipe | How to make sweet potato chapati | Sweet potato recipe | Roti recipe
Sweet potato roti is simple to make and very nutritious. You can just mix the wheat flour and sweet potatoes equally and just enjoy it plain or you can make any stuffing inside it or you can make like masala roti. I like sweet potatoes a lot. I boil it and give it to my kids once in a week. My son who is 1 year old loves it a lot. I gave him this sweet potato roti and he loved it. You can send this sweet potato to office as lunch box recipe too. I like to stuff some sweet corn and cheese in the center of this sweet potato roti and I send it to my daughter for lunch. She loves it. I like adding raw garlic when rolling this sweet potato. You can do lots of variation with this sweet potato roti.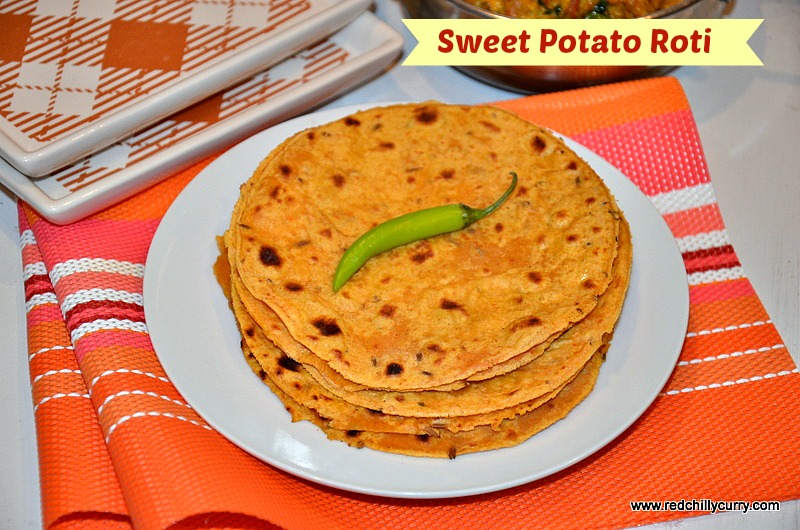 If you don't want it spicy , you can make it sweet. Just add sugar, cardamom / elachi powder and roll it like roti and spread some extra sugar on top of it before serving it to kids. You can serve this sweet potato roti with  Gujarati dal or Paneer Bhurji curry. My daughter likes it with Shahi paneer and Hubby likes it with Gobi Manchurian. Rotis / Chapati can be enjoyed in so many differnt ways and this is one way. When you are bored with the regular plain roti, just mix it up with differnt veggies like sweet potato, carrot puree, beetroot pure, pes and corn. Kids will love it too since it taste differnt and each veggie will give differnt color to the roti. Check for other roti variations like SPINACH / PALAK chapati.

okay now off to making of sweet potato roti recipe.
step by step pictures of sweet potato roti recipe
Sweet Potato Roti | Sweet Potato Chapati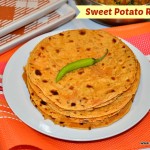 Prep Time : 10 minutes
Cook Time : 10 minutes
Yield :

10 chapati
Instructions
1. Boil sweet potatoes in pressure cooker and smash them using your hands or ladle. Use 1 cup of mashed sweet potato  for each cup of wheat flour.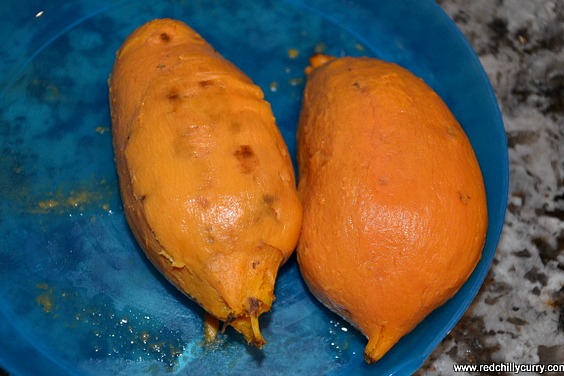 2. Take a big bowl, add wheat flour, sweet potato, salt, chilly powder, ajwain/omam, jeera seeds and mix everything together.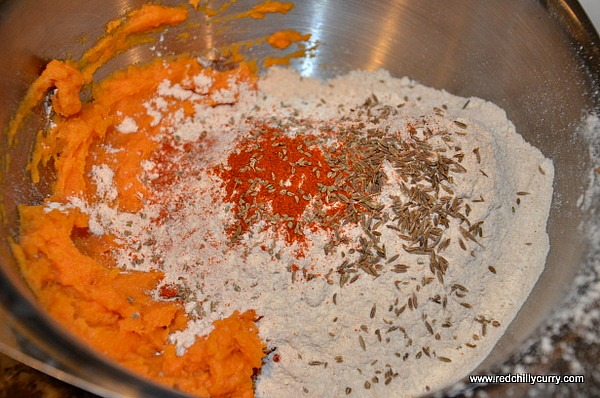 3. Now add water little by little and make a soft dough as shown in pic. Cover it with a  cotton cloth and let it rest for 10 mins.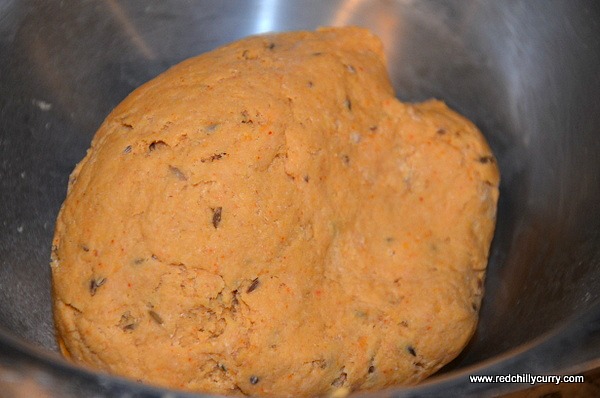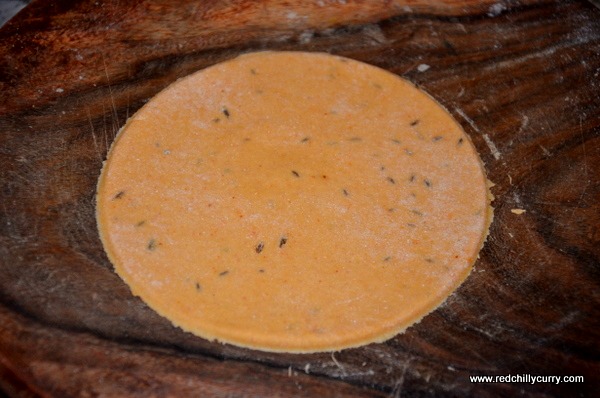 4. Now using chapathi roller , make a round shape roti or chapati. Heat pan and flip the roti on both sides. Drizzle little oil to get mild golden color.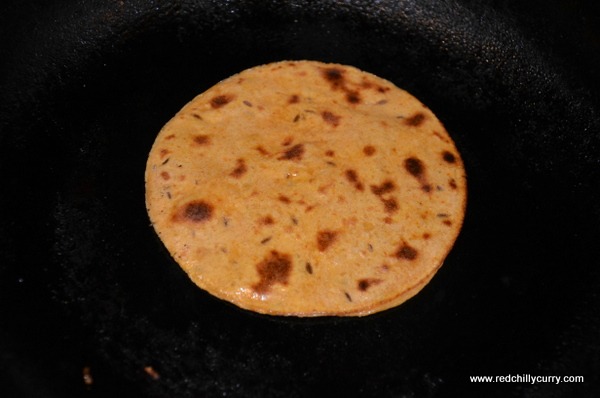 5. Serve it with Gujarati dal or Gobi manchurian or Shahi Paneer or Paneer bhurji curry.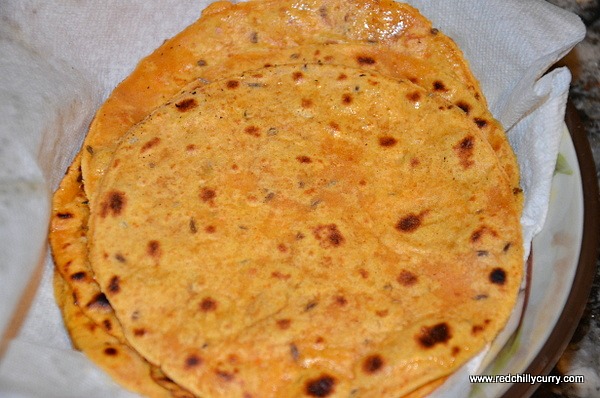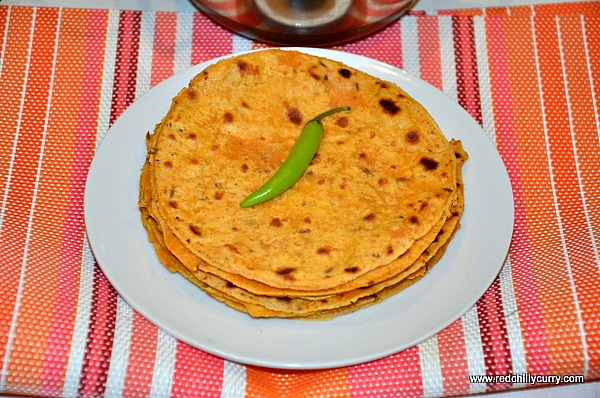 Print