White Sauce for pasta recipe | How to make white sauce for pasta | Easy white sauce pasta | Vegetable pasta in white sauce recipe
Vegetable pasta in white sauce recipe is super tasty and very addictive recipe. Let me warn you in the beginning itself. If you end up eating 2-3 cups on one go please don't blame me hahaha… Like I said it's super addictive and super tasty. I love making white sauce very frequently, since my kids loves it a lot. She likes her mac and cheese with simple white sauce and she like mozzarella cheese in it. Even though I tell her parmesan cheese taste much better, she insist on adding only mozzarella. I must say it does taste yum. White sauce is not just for kids, its for adults too. This vegetable pasta in white sauce is very healthy also. When I crave for something lite and cheesy then this vegetable pasta in white sauce would be my first choice. Our family has such difference in taste when it comes to pasta. My daughter likes just white sauce pasta. I love my pasta with lots of veggie and pesto sauce involved for sure. Then comes my hubby who loves creamy tomato pasta. I don't really care much as long as it has pasta. I love it so much. For lazy weekend pasta is the best choice.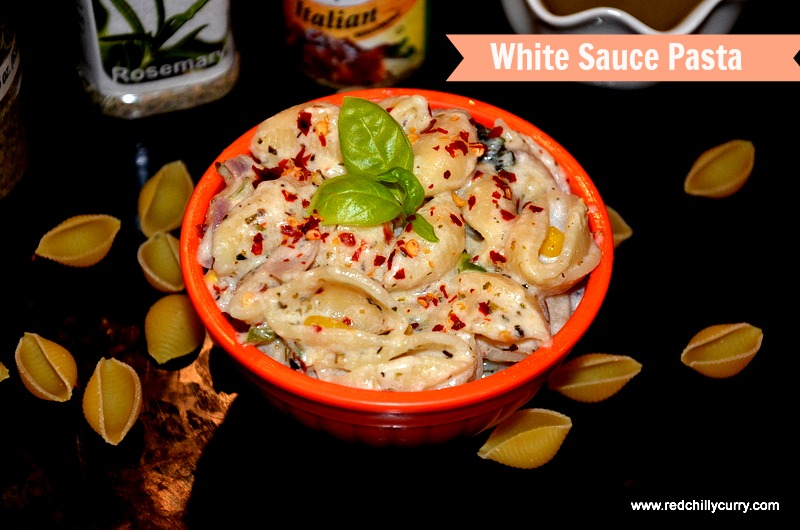 I have lots of pasta collections in my website and yet to post more kids variety pasta. I make it a lot but I forget to click pictures. Will definitely load more of kids based pasta recipes for sure. To view more pasta based recipes click Pasta Primavera, Creamy Tomato pasta, Pesto sauce for pasta and many more. I love experimenting with all kinds of shapes in pasta. This time I have used shell variety and I must say I loved it a lot. The texture of the pasta was so smooth and soft and I loved it. Pasta is so simple to make and requires very basic skills. It doesn't involve too much work. This is helpful for bachelors, work going women and best for a lazy weekend. Okay now off to making of vegetable pasta in white sauce recipe.
Easy steps of making vegetable pasta in white sauce recipe
Vegetable Pasta in White Sauce Recipe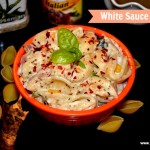 Instructions
1 . First choose what kind of pasta you want to make for this recipe. There are so many options like penne, spiral, elbow, shell and many more. Here I have used shell shaped pasta. First take a pan and add 5 bowl of water and sprinkle little salt and let it boil. Now add the shell shaped pasta and let it cook for 15-20 mins. Read your instruction given in your pasta box. Cook according to that. Don't overcook pasta.  I always use the pasta water for making sauces. You can use it or throw it. Its purely up to you. But for this recipe I didn't use the water.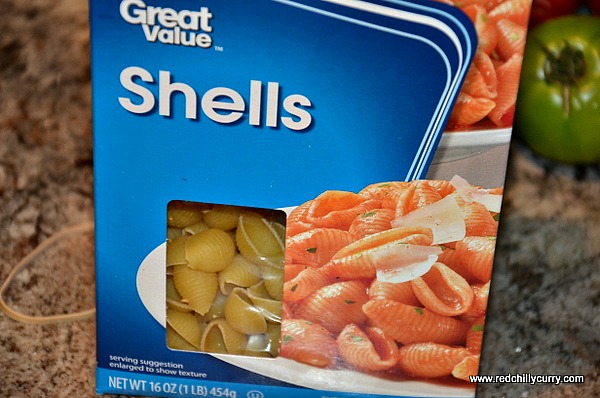 2. Now when the pastas are cooking. Heat pan and add some olive oil . Now saute all the veggie for 2-3 mins in the oil, don't overcook them.   You can add any veggie of your choice like squash, zucchini , broccoli  anything of your choice.I added pepper powder, little salt, dry red chilli flakes, Oregano, garlic powder  and little parmesan cheese.Let everything cool well. Once done keep it Separate.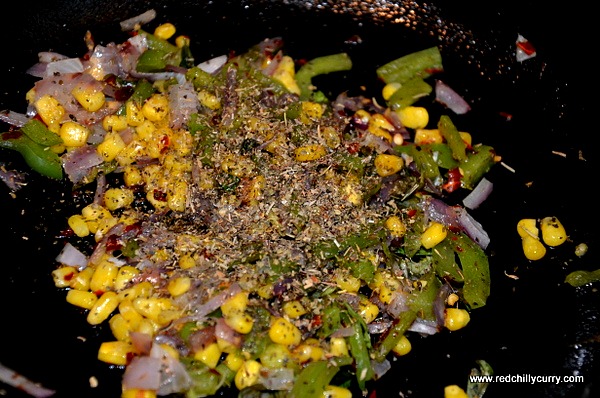 3. Again heat pan in another flame and start preparing white sauce. For making white sauce we need a hot pan and add butter to it. Now add plain flour and mix them well as shown in picture. Now keep the flame low and slowly add milk and keep stirring. Care should be taken while making this white sauce. Keep stirring otherwsie it will burn and stick to the bottom.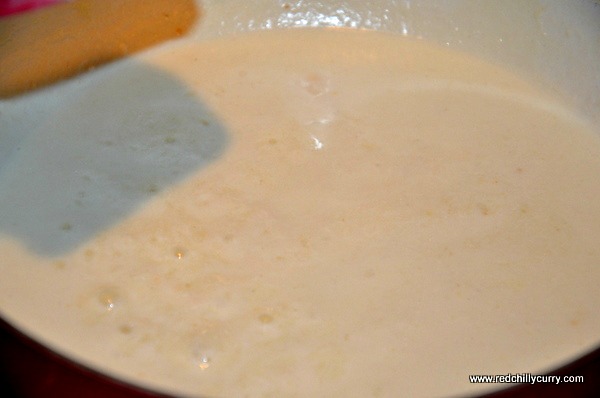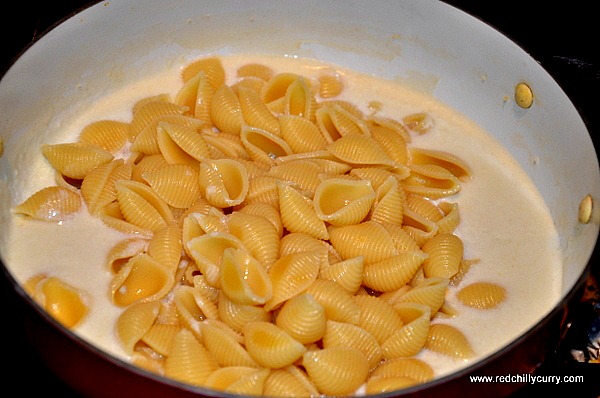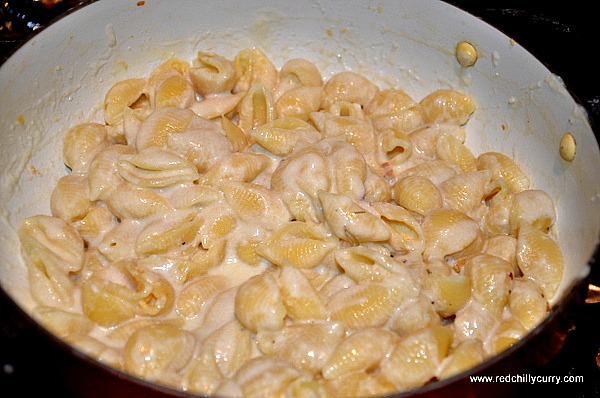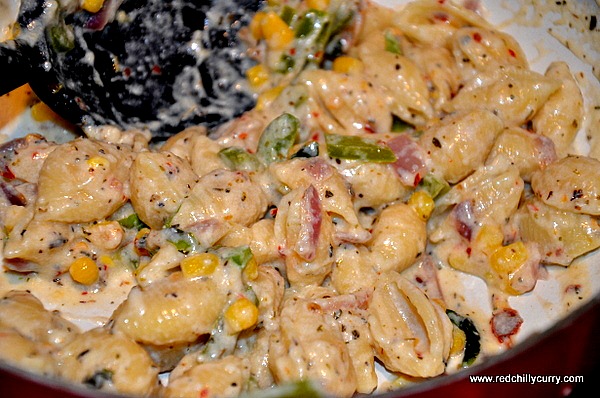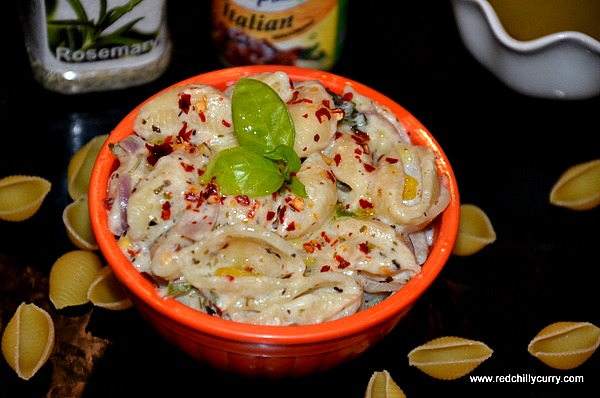 4. Once the sauce gets thicker as shown in pic, Switch off the flame. Now transfer the cooked pasta into the white sauce, add the cooked veggies too and coat everything together. Pasta is ready. Usually the pasta will be white and mild in taste. Garnish with fresh basil leaves and serve it piping hot.
Print