Garlic Chutney Recipe for Idli and Dosa, Quick Garlic Chutney
Garlic Chutney is everyone's fav chutney at home. They bring out an amazing flavor and taste so good with Idli or Dosa. There are many varieties of garlic chutney. I will be adding more recipes soon and you can enjoy the flavor a lot. Adding Garlic to our everyday food is good for health. Ginger and Garlic are one of the main ingredient in our Indian cooking. I add garlic to all of my cooking. I have so many healthy cooking recipes using garlic. This is my mother in law version . My hubby and my daughter loves it.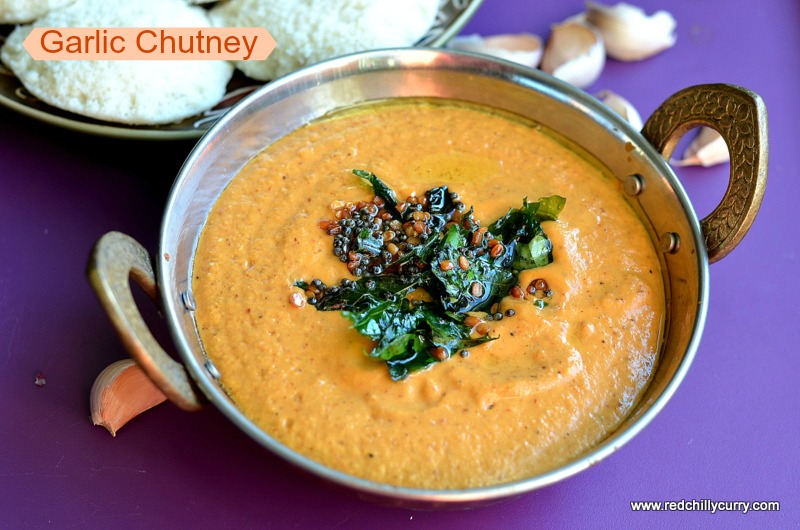 Recipes Using Garlic are Chilly Garlic fried rice, Garlic Bread, Roasted Garlic tomato soup, Garlic Naan, Garlic Pull Apart, Garlic Dal Fry. I have many collection of chutney variety for Idli &  dosa so do check out the chutney section for more variety.  I love adding green chilies also to garlic chutney. I will be soon loading garlic podi, Garlic Chutney using tomato, crushed garlic podi for Idli dosa.

Idli and Dosa are south Indian fav recipe for breakfast. Not only south Indians love this but it's loved by everyone throughout the world. Tomato chutney, onion chutney, coconut chutney are the best combination for Idli dosa. My mom and mother in law make so many varieties in chutney. I will soon load easy type of chutney that's loved by everyone at home. There is garlic chutney with grated coconut then one with just chilly powder. Either way having garlic  is very good for health, thought its bad for the opposite person when we talk hahhahhah. Never forget to wash your mouth with a mint based mouthwash after your done eating your garlic . My daughter loves garlic chutney the most but I have to be very conscious that she washes her mouth well before I send her out to play. Okay now off to recipe of Garlic chutney.
Step by step method of making Garlic Chutney recipe
Garlic Chutney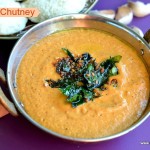 Prep Time : 10 minutes
Cook Time : 10 minutes
Yield :

1 cup
Instructions
1. Heat pan and then add little oil and roast dry red chilies. Keep it separate.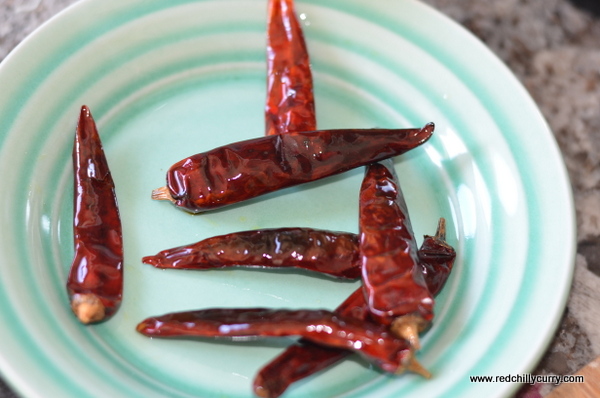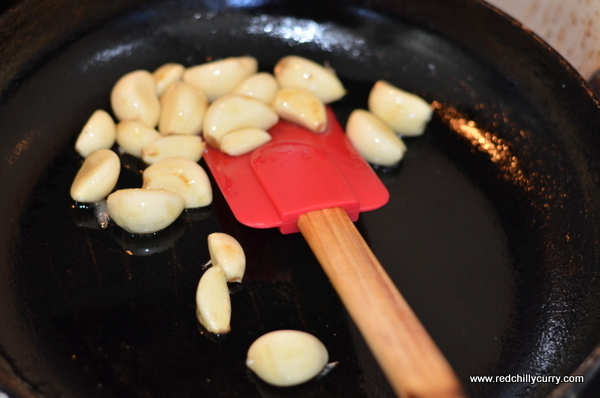 2. Now add little oil and fry the garlic cloves till they are mild golden brown. Keep them also separate.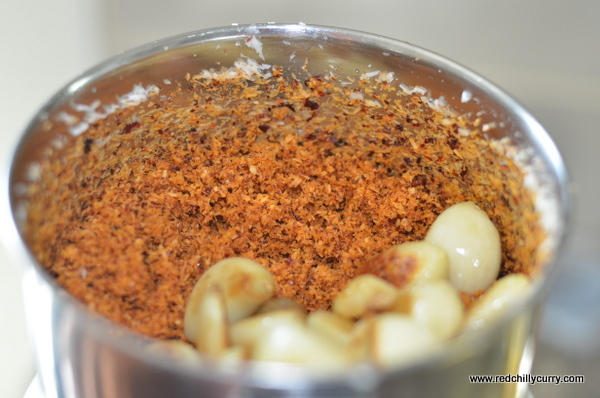 3. Take mixie and blend dry red chilies,tamarind and salt first. Once done, add garlic and blend them too. Add little water and remove the chutney to a bowl.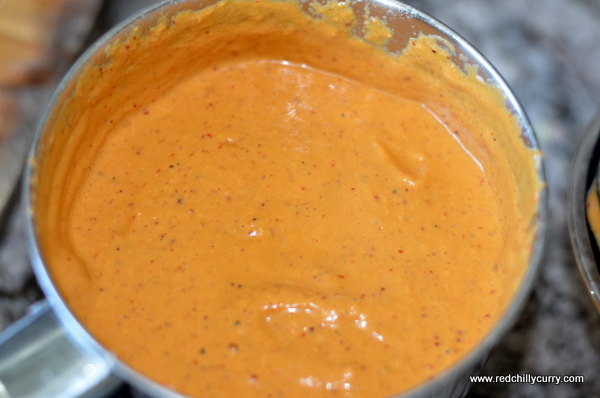 4. In a pan , do the seasoning mentioned above. Then add the seasoning to the garlic chutney paste. Add hing and mix everything together. Serve it with Idli and dosa.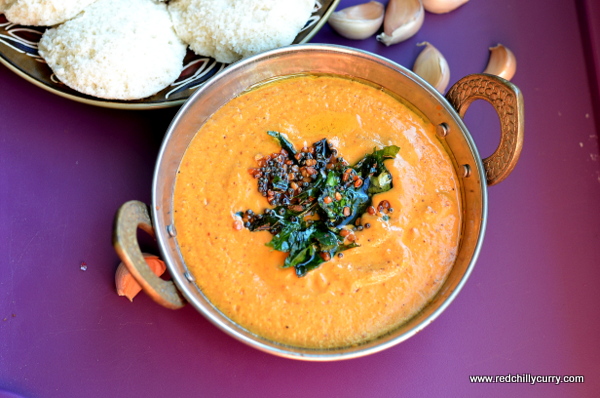 Print